Abstract
Landscape is a synthesis of the cultural and natural processes of a place. As such, landscapes provide a suitable framework for governance that promotes sustainability and resilience. Any landscape holds the possibility to both improve and regenerate the natural benefits and services of ecosystems. The Sustainable Sites Initiative was an interdisciplinary group effort which developed a rating system that advances best practices for landscape design. The system, called SITES, is grounded in the ecosystem services concept. Advantages of SITES include its credibility, replicability, and scalability. Administered by Green Business Certification Inc., SITES is being used by the cities of New York, Chicago, and Atlanta, the state of Rhode Island, and the US. General Services Administration to guide design decisions toward sustainable outcomes. These practical applications in landscape governance help inform socio-ecological practice and theory.
Access options
Buy single article
Instant access to the full article PDF.
US$ 39.95
Tax calculation will be finalised during checkout.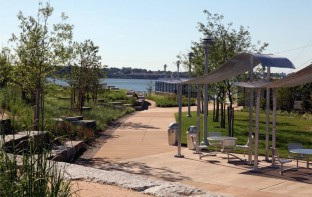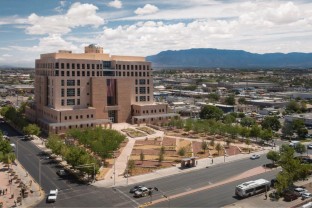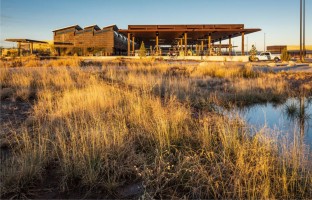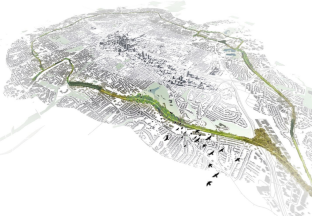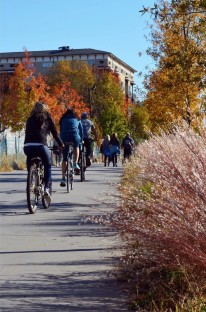 References
American Society of Landscape Architects; Lady Bird Johnson Wildflower Center, University of Texas at Austin; and US Botanic Garden (2009) Guidelines and Performance Benchmarks. Austin, Texas

BenDor TK, Spurlock D, Woodruff SC, Olander L (2017) A research agenda for ecosystem services in American environmental and land use planning. Cities 60:260–271

Bloomberg, M (2020) Green NYC: parks (https://www.mikebloomberg.com/mayorial-record/green-nyc/parks/). Accessed 19 Sept 2020

Carlisle S, Pevzner N (2012) NYC high performance landscape guidelines. Scenario J, vol 2. https://scenariojournal.com/article/high-performance-landscapes/  

Daily GC (1997) Nature's services: Societal dependence on natural ecosystems. Island Press, Washington, DC

Daily GC, Matson PA (2008) Ecosystem services: from theory to implementation. Proc Natl Acad Sci USA 105(28):9455–9456

Day J (2018) The Atlanta BeltLine will require SITES certification for future parks GBCI Press Release, July 12. Green Building Certification Inc, Washington, DC

Design Trust for Public Space and City of New York Parks & Recreation (2010) High performance landscape guidelines: 21st Century Parks for NYC, New York

De Graaf M, Buck L, Shames S, Zagt R (2017) Assessing landscape governance: A participatory approach. Tropenbos International and EcoAgriculture Partners, Wageningen, The Netherlands

Hagemann FA, Randrup TB, Sang ÅO (2020) Challenges to implementing the ecosystem service concept in green infrastructure planning: a view from practitioners in Swedish municipalities. Socio-Ecological Practice Research 2:283–296

Kozar R, Buck LE, Barrow EG, Sunderland TCH, Catacutan DE, Planicka C, Hart AK, Willemen L (2014) Towards viable landscape governance systems: what works. EcoAgriculture Partners, Washington, DC

La Rosa D (2019) Why is the inclusion of the ecosystem services concept in urban planning so limited? A knowledge implementation and impact analysis of the Italian plans. Socio-Ecological Practice Research 1:83–91

Lady Bird Johnson Wildflower Center, University of Texas at Austin; US Botanic Garden; and American Society of Landscape Architects (2014) SITES V2: rating system for sustainable land development. Austin, Texas

Long M (2016) US General Services Administration adopts SITES, GBCI's land development and management rating system, for its capital construction program. GBCI Press Release, April 13. Green Building Certification Inc, Washington, DC

Martin CA, Colter KR (2014) Pete V. Domenici US courthouse landscape retrofit. Landscape Performance Series. Landscape Architecture Foundation,Washington, DC. https://doi.org/10.31353/cs0740

Pieranunzi D, Steiner FR, Rieff S (2017) Advancing green infrastructure and ecosystem services through the SITES rating system. Landscape Architect Front 5(1):22–39

Rhode Island Green Infrastructure Coalition (2018) RI Passes Amendment to the Green Buildings Act. http://www.greeninfrastructureri.org/newsletter/2018-01-22.html

Schurch T (2018) The Atlanta BeltLine: an interview with the principal landscape architect, Part 2. The Field, American Society of Landscape Architects, May 25

Steiner F, McSherry L (2017) Observation, reflection, action. Landscape Urban Plan 166:55–56

US General Services Administration (2018) Facilities standards for the Public Buildings Service (P100) (July). Washington, DC

Van Mead N (2018) A city cursed by sprawl: Can the beltline save Atlanta? The Guardian (October 25)

Windhager S, Steiner F, Simmons MT, Heymann D (2010) Toward ecosystem services as a basis for design. Landscape J 29(2):107–123

Woodruff SC, BenDor TK (2016) Ecosystem services in urban planning: comparative paradigms and guidelines for high quality plans. Landscape Urban Plan 152:90–100

Xiang W-N (2017) Pasteur's quadrant: an appealing ecophronetic alternative to the prevalent Bohr's quadrant in ecosystem services research. Landscape Ecol 32:2241–2247

Xiang W-N (2020) From good practice for good practice we theorize; in small words for big circles we write. Socio-Ecological Practice Research 2:121–128
Acknowledgements
I appreciate the helpful suggestions from Danielle Pieranunzi of Green Business Certification Inc. as well as those from Wei-Ning Xiang and the anonymous reviewers. I thank Elizabeth Chu Richter, Signe Nielsen, Kevin Burke, and Valdis Zusmanis for their assistance.
Appendix: Profiles of Designers
Appendix: Profiles of Designers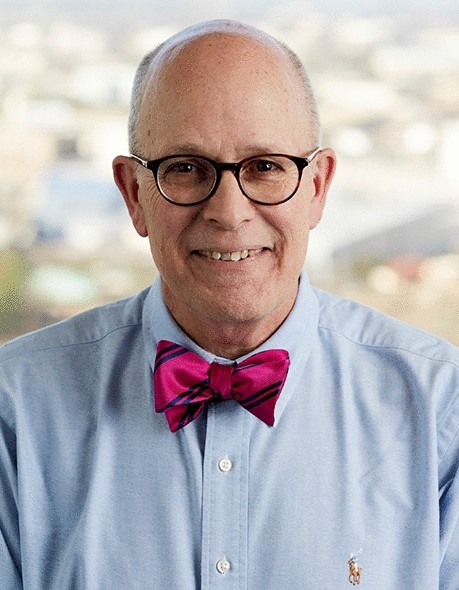 Kevin Burke is the Director of Design for Atlanta BeltLine Inc. and has 38 years of experience on a plethora of institutional, roadway, college and university, residential, multi-use trail, and park projects. He implemented the requirement that all ABI projects initiated since 2018 will be SITES certified and was the organizer of ABI's Organic Land Care Symposium.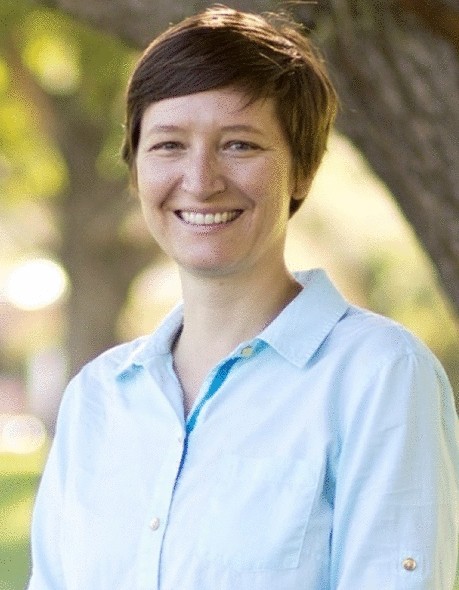 Tess Houle, Assoc. ASLA, is a landscape designer at MRWM Landscape Architects. She has specialized in the practice of arid-adapted green stormwater infrastructure, ecological design, and educational environments. Tess advocates for green stormwater infrastructure to create more resilient communities and improve environmental health.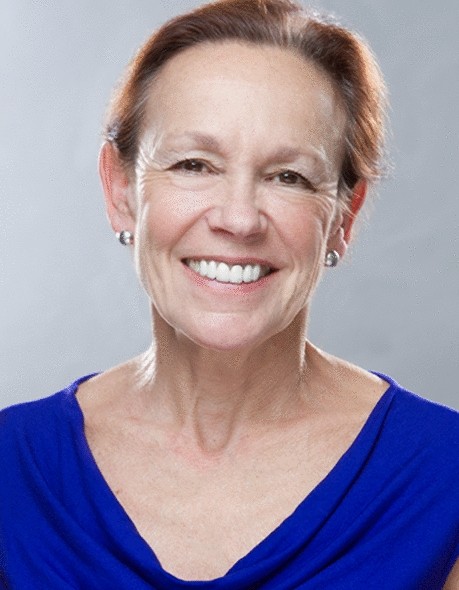 Signe Nielsen, RLA, FASLA, Founding Principal of MNLA has been practicing as a landscape architect and urban designer since 1978. Her body of work has transformed the quality of spaces for those who live, work, and play in the urban realm. A recipient of over 100 design awards throughout her career, Signe is also a professor at Pratt Institute and serves as president of the Public Design Commission of the City of New York. She received a Bachelor of Arts, Urban Planning from Smith College; a Bachelor of Arts, Landscape Architecture from City College of New York; and a Bachelor of Science, Construction Management from Pratt Institute.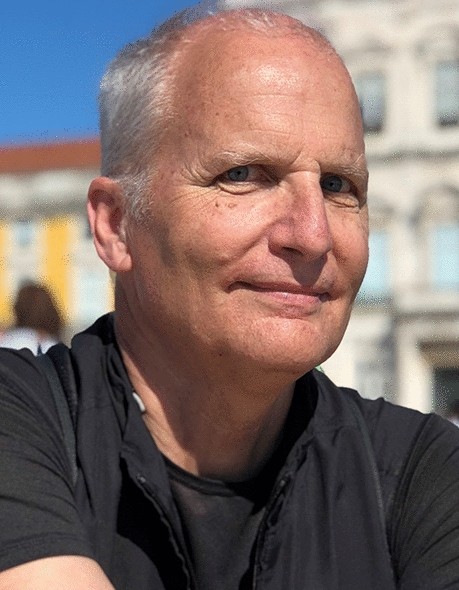 David Richter, FAIA is the design leader at Richter Architects based in Corpus Christi, Texas. The firm is the recipient of the Texas Society of Architect's 2011 Architecture Firm Award and is a recognized leader in design, most recently a recipient of the 2020 AIA COTE® Ten Top Award.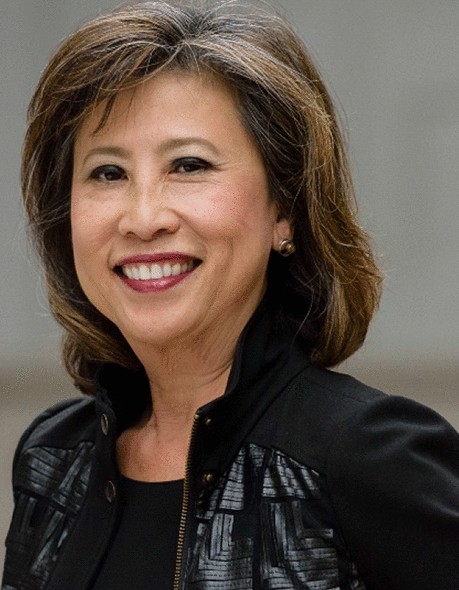 Elizabeth Chu Richter, FAIA is the co-lead designer at Richter Architects. A champion of public outreach, she created and co-produced The Shape of Texas radio series on architecture that aired on Texas NPR affiliate stations for 11 years. She served as the 2015 national president of the American Institute of Architects.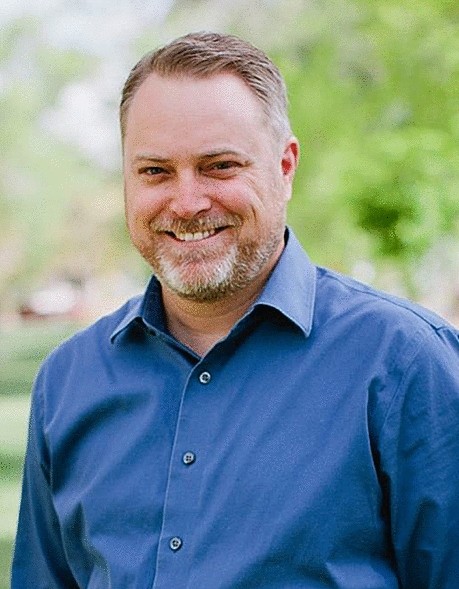 Brian Verardo, PLA, ASLA, LEED AP, is a principal at MRWM Landscape Architects. Brian has over 23 years' experience working for private sector landscape architecture firms. His professional emphasis is on creating opportunities to connect people with the natural world in unique and meaningful ways through thoughtful and creative design.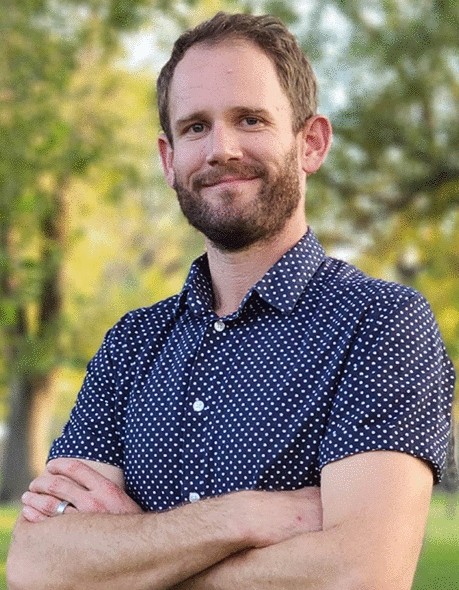 Aaron Zahm, PLA, ASLA, LEED AP, is a principal at MRWM Landscape Architects. Aaron has over 16 years' experience in landscape and irrigation design, water-harvesting system design, construction cost estimating, and construction observation. He has extensive knowledge of native plants and water conservation practices in landscape architecture.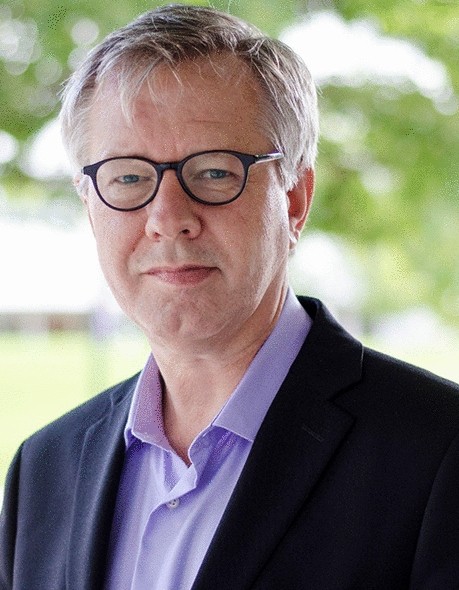 Valdis Zusmanis is an Associate Principal with Perkins & Will. His portfolio spans landscape architecture, urban design, and landscape planning, encompassing a wide variety of public and private projects located throughout the world. Recognized with numerous awards, he is committed to the design of sustainable environments in the civic realm.
About this article
Cite this article
Steiner, F. Landscape governance: the prospects for the SITES rating system. Socio Ecol Pract Res 2, 301–310 (2020). https://doi.org/10.1007/s42532-020-00068-x
Received:

Accepted:

Published:

Issue Date:
Keywords
Sustainable sites

SITES

Site design

Ecosystem services

Ecological design

Landscape governance