Abstract
Today, many significant factors, including massive globalization, rapid urban population increase, intense urban regeneration, extensive agglomeration, soaring land prices, and a dire need for land preservation, among others, force cities to build upward. However, many cities lack the experience of integrating vertical density into their urban landscape. Within the socio-ecological practice framework, this perspective essay explains and illustrates recent project examples from the City of Chicago. They constitute an extraordinary leap in retrofitting aging urban infrastructure, balancing the horizontal plane with the vertical one, and harmonizing nature with the urban environment. The paper proposes an innovative "eco-density" theoretical framework to improve understanding of Chicago's spatial structure and socio-ecological experience.
Access options
Buy single article
Instant access to the full article PDF.
USD 39.95
Price excludes VAT (USA)
Tax calculation will be finalised during checkout.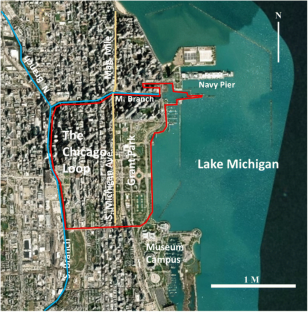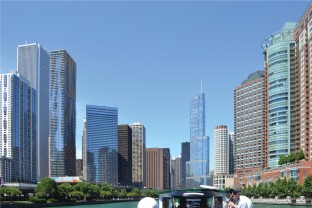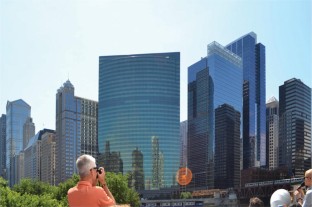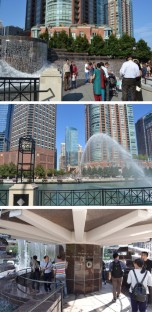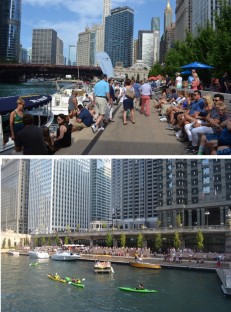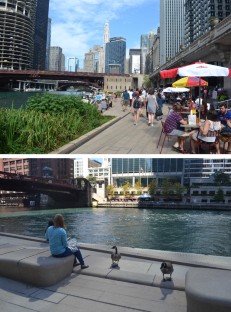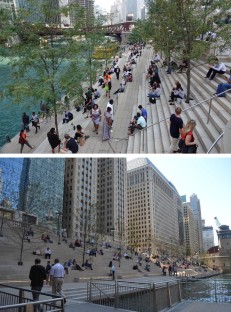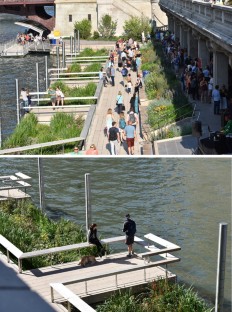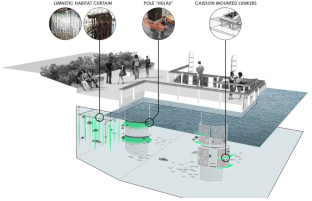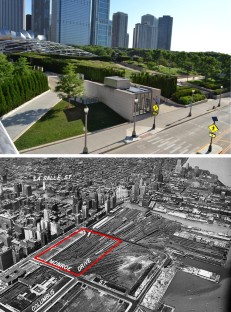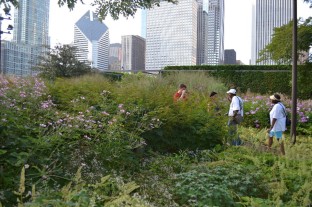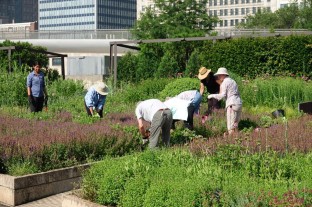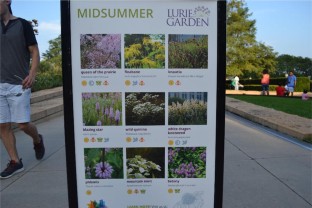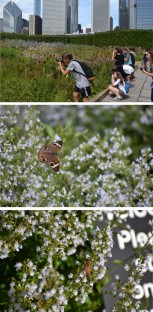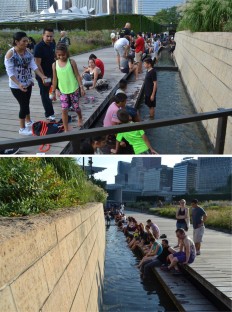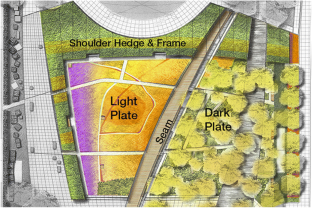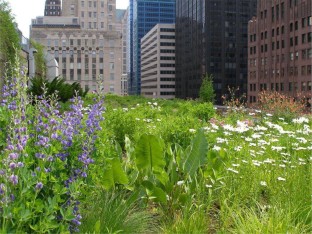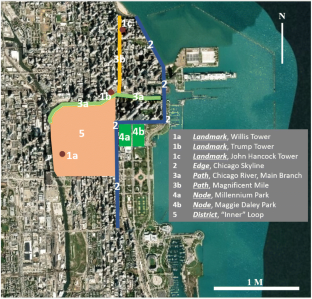 Notes
Proposed

When a building fulfills all the following criteria, it earns the "proposed" title as follows:

1.The project has a specific site, an owner, and a developer who are seriously interested in executing the project.

2.The professional design and planning team has passed the conceptual design stage of the project and are progressing toward completing construction drawings.

3.The project has obtained construction permission or in the process to do so.

4.The announcement of the "proposed" building comes from a credible source.

Source: CTBUH Skyscraper Center, https://www.skyscrapercenter.com/.

Visionary

A building project earns this title when it meets one of the following three criteria:

1.A project idea that does not fulfill the "proposed" criteria mentioned above (the four conditions of a "proposed" project).

2.A "proposed" project that developers could not advance to the construction stage, or

3.A project idea whom architects conceived to be an inspirational proposition.

Source: CTBUH Skyscraper Center, https://www.skyscrapercenter.com/.

Ecologists consider an FQI above 35 to be "natural area" quality.

Renowned scholars have applied Lynch's theory to landscape ecology (e.g., Annie Palone and Carl Steinitz). However, none has engaged the topic of tall buildings in their studies.

"Nothing captures the scope and scale of McHarg's legacy better than his landmark book, Design With Nature, published in the spring of 1969. It remains one of the best-selling books ever written by a designer, has been translated into Chinese, French, Italian, Japanese, and Spanish, and remains in print today" (Fleming et al. 2019).

Lynch's the Image of the City book has been most influential. It has been translated to about 15 languages; and "was recently in its 37th printing and has sold close to 250,000 copies in English, a testament to its popularity" (Banerjee et al. 2018, p. 214).
References
Alaghmandan M, Elnimeiri M, Krawayk R, Buelow PV (2016) Modifying tall building form to reduce the alongwind effect'. CTBUH J 2:34–39

Alexander C, Ishikawa S, Silverstein M (1977) A pattern language: towns, buildings, construction. Oxford University Press, New York City

Alexander C, Neis H, Anninou A, King I (1987) A new theory of urban design. Oxford University Press, New York City

Ali MM (2020) The bridge: joining east-west nations and cultures while treading life's difficult path. https://www.goodreads.com/book/show/52578746-the-bridge

Ali MM, Moon KS (2007) Structural developments in tall buildings: current trends and future prospects. Archit Sci Rev 50(3):205–223

Al-Kodmany K (2014) Green retrofitting skyscrapers: a review. Buildings 4(4):683–710. https://doi.org/10.3390/buildings4040683

Al-Kodmany K (2017) Understanding tall buildings: a theory of placemaking. Routledge, London

Al-Kodmany K (2018) The vertical city: a sustainable development model. WIT Press, Southampton

Assmuth T, Chen X, Degeling C et al (2019) Integrative concepts and practices of health in transdisciplinary social ecology. Socio Ecol Pract Res. https://doi.org/10.1007/s42532-019-00038-y

Baker W, James P, Tomlinson R, Weiss T (2009) Case study: trump International Hotel and Tower. CTBUH J 3:16–22

Baldridge S (2019) Affordable high-rise workforce housing: essential to the future of cities. Ctbuh.org/papers

Banerjee T, Hack G, Southworth M (2018) Introduction to the special issue. J Am Plan Assoc 84(3–4):214–216. https://doi.org/10.1080/01944363.2018.1526102

Boake T (2017) Unpacking composite construction: global trends. Ctbuh.org.edu

Bosch J (2008) A view from the river: the Chicago architecture foundation river cruise. Pomegranate Communications Portland, OR

Bruegmann R (2012) Art Robert Deco Chicago: designing modern America. Yale University Press, New Haven

Bryant MM, Turner JS (2019) From thermodynamics to creativity: McHarg's ecological planning theory and its implications for resilience planning and adaptive design. Socio Ecol Pract Res 1:325–337. https://doi.org/10.1007/s42532-019-00027-1

Burden D (2014) The power of walkability, Blue Zones, November 18. https://www.bluezones.com/2014/11/power-walkability/. Accessed 5 May 2020

Calthorpe P (1993) The next American metropolis: ecology, community, and the American dream. Princeton Architectural Press, New York City

Chicago City Hall. https://www.greenroofs.com/projects/chicago-city-hall/. Accessed 5 May 2020

City of Chicago. https://www.chicago.gov/city/en.html. Accessed 5 May 2020

Condit CW (1988) The two centuries of technical evolution underlying the Skyscraper. In: Beedle LS (ed) Second century of the Skyscraper. Van Nostrand Reinhold, New York, pp 11–24

CTBUH Skyscraper Center. https://www.skyscrapercenter.com/. Accessed 5 May 2020

Cullen G (1996) The concise townscape. The Architecture Press, Boston

DeLuca A, Foster J (2019) Hanging out with Façade inspectors. CTBUH J Issue III, 54–56

Dovey K, Pafka E (2016) Urban density matters: but what does it actually mean? CityMetric, July. https://www.citymetric.com/fabric/urban-density-matters-what-does-it-actually-mean-2118

Duany A, Speck J, Lydon M (2009) The smart growth manual. McGraw-Hill, New York. ISBN 0-07-137675-5

Dutton R, Isyumov N (1990) Reduction of tall building motion by aerodynamic treatments. J Wind Eng Ind Aerodyn 36(2):739–747

Dyja TL (2014) The third coast: when Chicago built the American dream. Penguin, New York City

Ehrenhalt A (2013) The great inversion and the future of the American City. Vintage, New York City

Farbstein J (2009) Urban transformation: Rudy Bruner award for urban excellence, Bruner Foundation, Inc. http://www.brunerfoundation.org/rba/pdfs/2009/2009_Urban%20Transformation.pdf. Accessed 5 May 2020

Fathy H (1969) Architecture for the poor. University of Chicago Press, Chicago

Fleming F, Steiner W, Whitaker K, M'Closkey R, Weller R (2019) How Ian McHarg taught generations to 'design with nature'. https://www.citylab.com/perspective/2019/06/landscape-architecture-design-with-nature-ian-mcharg-books/590029/. Accessed 5 May 2020

Flint CG, Dean KT, Yang B et al (2019) Socio-scientific research and practice: evaluating outcomes from a transdisciplinary urban water systems project. Socio Ecol Pract Res 1:55. https://doi.org/10.1007/s42532-019-00007-5

Gehl J (2010) Cities for people. Island Press, Washington, DC

Ghosh SK, Fanella DA, Liang X (2005) Seismic and wind design of concrete buildings. International Code Council, Country Club Hills

Giachetti A, Gianni B (2019) Wind effects on permeable tall building envelopes: issues and potentialities. CTBUH J Issue III, 20–27

Gilfoyle TJ (2006) Millennium Park: creating a Chicago landmark. University of Chicago Press, Chicago

Goldstein E, Salvia M (2019) Eliminate the "Void Loophole"? CTBUH J Issue III. Ctbuh.org/papers

Grange J, Savage O (2018) A vertical transportation analytical tool for the construction of tall buildings. CTBUH J 2018 Issue III, 20–25

Gregory R (2003) Wind sock. Archit Rev 214(3):69–73

Hack G (2019) Site planning. MIT Press, Cambridge

Hadjisophocleous GV, Noureddine B (1999) Performance criteria used in fire safety design. Autom Constr 8(2):489–501

Hanson S, Callone M (2019) Chicago Riverwalk, phases 2 and 3 methods. Landscape performance series. Landscape Architecture Foundation. https://doi.org/10.31353/cs1501

Hill L (2019) The Chicago River: a natural and unnatural history. Southern Illinois University Press, Carbondale

Hlushko A (2004) Mechanical, electrical, and fire protection design, building security: handbook for architectural planning and design. McGraw-Hill, New York, pp 23.1–23.15

Hunt B, DeVries JB (2017) Planning Chicago. Routledge, London

Isner MS, Klem TJ (1993) Fire investigation: report on the world trade center explosion and fire

Jacobs J (1961) The death and life of great American cities. Random House, New York City

Johnson EW (2006) Chicago metropolis 2020: The Chicago plan for the twenty-first century. The University of Chicago Press Chicago, Chicago

Kamin B (2001) Why architecture matters: lessons from Chicago. The University of Chicago press, Chicago

Katz S (2020) Bringing an icon into the future: Willis Tower. CTBUH Research Paper. Ctbuh.org/papers

Kinney J (2016) Chicago River gets 600 feet of floating gardens. Next city. November. https://nextcity.org/daily/entry/chicago-river-floating-wetlands-600-feet?gclid=CjwKCAiAu9vwBRAEEiwAzvjq-1Zl--HqmJdQ_B1ZMaC3iMfNjetKAH4Tnv_4CH0WGlB4Est4aPcquxoCtDIQAvD_BwE. Accessed 5 May 2020

Kostof S (1991) The city shaped: urban patterns and meanings through history. Little, Brown and Company, New York City

Kunstler JK, Salingaros NA (2001) The end of tall buildings, Planetizen, September 17. https://www.planetizen.com/node/27. Accessed 5 May 2020

Liao KH (2019) The socio-ecological practice of building blue-green infrastructure in high-density cities: what does the ABC waters program in Singapore tell us? Socio Ecol Pract Res 1:67–81

Lurie Garden. https://www.luriegarden.org/about/. Accessed 5 May 2020

Lynch K (1960) The image of the city. MIT Press, Cambridge

Lynch K (1981) A theory of good city form. MIT Press, Cambridge

Meacham BJ, Johann MA (2007) Extreme event mitigation in buildings: analysis and design. National Fire Protection Association, Quincy

Mumford L (1961) The city in history: its origins, its transformations, and its prospects. Harcourt, Brace & World, New York

Nasar J (1998) The evaluative image of the city. Sage Publications, London

Nawy EG, Scanlon A (eds) (1992) Designing concrete structures for serviceability and safety, SP-133. American Concrete Institute, Detroit, MI

NEHRP (2002) Recommended provisions for seismic regulation for new buildings and other structures. Building Seismic Safety Council, Washington DC

Nelson (2019) What micro-mapping a city's density reveals. CITYLAB. July, https://www.citylab.com/perspective/2019/07/urban-density-map-city-population-data-geography/591760/. Accessed 5 May 2020

Perez RIP, Rabunal JR, Garcia-Vidaurrazaga R (2019) Using AI to simulate urban vertical growth. CTBUH J Issue III, 44–51

PUB (2018) Active, beautiful, clean waters design guidelines, 4th edn. Singapore Publishing, PUB

Rapoport A (1997) Human aspects of urban forms. Pergamon Press, Oxford

Riley R (2017) The Camaro in the pasture: speculations on the cultural landscape of America. The University of Virginia Press, Fairfax

Rosenbloom S (2018) Letter from the editor. J Am Plan Assoc 84(3–4):213. https://doi.org/10.1080/01944363.2018.1529464

Sanner J, Snapp T, Fernandez A, Weihing D, Foster R, Ramage M (2017) River Beach Tower: a taller timber experiment. CTBUH Journal, Issue II, 40–46

Sanoff H (1991) Visual research methods in design. Van Nostrand Reinhold, New York City

Schueller W (1996) The design of building structures. Prentice-Hall, Englewood Cliffs

Schumacher P (2017) High intensity urban order. CTBUH 2016 conference proceedings, pp 123–131

Smith CS (2006) The plan of Chicago: Daniel Burnham and the remaking of the American City. The University of Chicago Press, Chicago

Southworth M (2011) Beyond placelessness: place identity and the global city. In: Banerjee T, Loukaitou-Sideris A (eds) Companion to urban design. Routledge, New York City, pp 495–509

Speck J (2013) Walkable city: how downtown can save America one step at a time. North Point Press, New York City

Steiner F (2019) Toward an ecological aesthetic. Socio Ecol Pract Res 1:39. https://doi.org/10.1007/s42532-019-00008-4

Talen E (2009) Urban design reclaimed: tools, techniques, and strategies for planners. American Planning Association, Planners Press, Chicago

Talen E (2018) Neighborhood. Oxford University Press, Oxford

Trabucco D (2020) Robotics in construction: the next 50 years. CTBUH 2019 10th world congress, pp 269–274

Waldheim C (2016) Landscape urbanism, a general theory. Princeton University, Princeton Press, Princeton

Weidemann S, Anderson J (1979) Resident heterogeneity in multifamily housing: a source of conflict in space, housing research and development program. University of Illinois at Urbana-Champaign, Urbana-Champaign

Wong MS, Hassel R, Yeo A (2016) Garden city, megacity: rethinking cities for the age of global warming. Ctbuh.org/papers

Wood B (2014) Empirically evaluating the livability of local neighborhoods and global cities. CTBUH J 2017 Issue IV, 40–47

Xiang WN (2019) Ecopracticology: the study of socio-ecological practice. Socio Ecol Pract Res. https://doi.org/10.1007/s42532-019-00006-6

Yang B (2019) Landscape performance evaluation in socio-ecological practice: current status and prospects. Socio Ecol Pract Res. https://doi.org/10.1007/s42532-019-00039-x

Yeang K, Powell R (2007) Designing the ecoskyscraper: premises for tall building design. Struct Des Tall Build 16:411–427
Acknowledgements
The author would like to deeply thank the journal's reviewers for useful feedback. Great thanks are also due to the journal Editor-in-Chief, Professor Wei-Ning Xiang, and Guest Editor, Professor Xinhao Wang, for helpful directions, detailed comments, and encouragement to revise and resubmit the paper. The author would like to sincerely thank both professors for invitation to present the paper in the Tongji-GLUT (Guilin University of Technology) advanced lecture conference that was held in Guilin, China in May 17–19, 2019. Further, I would like to thank Professor Greg Lyndsey and Professor Jachna Timothy for insightful comments on the presentation.
About this article
Cite this article
Al-Kodmany, K. Rethinking urban density through the Chicago experience: a socio-ecological practice approach. Socio Ecol Pract Res 2, 131–147 (2020). https://doi.org/10.1007/s42532-020-00050-7
Received:

Accepted:

Published:

Issue Date:

DOI: https://doi.org/10.1007/s42532-020-00050-7
Keywords