Abstract
In this study, several methodologies to manage low grade and often competent portion of the ore have been proposed and tested in lab, pilot and operational scales. Relevant to this subject, the Cooperative Research Centre for Optimising Resource Extraction (CRC ORE) has developed Grade Engineering® (GE) concept to modify feed streams by rejecting the low grade and possibly hard components in the stream at the early stages of a value chain. Application of GE requires to understand the impact of the process on the value chain as they are value modifiers on in situ opportunities. Traditional modelling approaches and tools do not have the ability to run the analysis in a block model scale with high fidelity in an integrated value chain. Integrated Extraction Simulator (IES) in conjunction with sophisticated analytical tools such as a neural network (NN) was used to develop and reconcile a fully integrated value chain. The value chain model makes it possible to run all available blocks in the Geomet block model, which could be several millions, under possible scenarios for Grade Engineering for economic evaluation analysis and mine planning.
This is a preview of subscription content, log in to check access.
Access options
Buy single article
Instant access to the full article PDF.
US$ 39.95
Price includes VAT for USA
Subscribe to journal
Immediate online access to all issues from 2019. Subscription will auto renew annually.
US$ 148
This is the net price. Taxes to be calculated in checkout.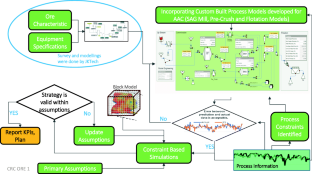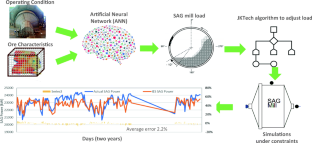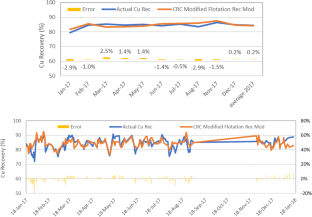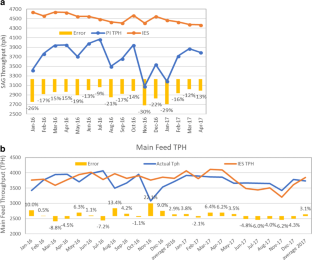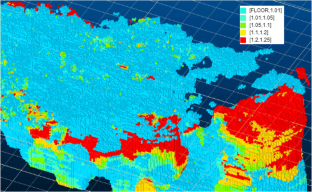 References
1.

Bartlett J, Holtzapple A, Rempel C (2014) A brief overview of the process modelling/simulation and design capabilities of METSIM. Canadian Institute of Mining, Metallurgy and Petroleum: COM 2014 - Conference of Metallurgists Proceedings

2.

Burger B, McCaffery K, Jankovic A, Valery W, McGaffin I (2006) Batu Hijau model for throughput forecast, mining and milling optimisation and expansion studies. Advances in comminution, Pages 461–479, SME Publications

3.

Carrasco C, Keeney L, Napier-Munn TJ, Bode P (2017) Unlocking additional value by optimising comminution strategies to process Grade Engineering® streams. Miner Eng 2017(103–104):2–10

4.

Carrasco C, Gahona M, La Rosa D, Shapland G, Beaton N, Amini E (2019) Augmenting Traditional Mine-to-Mill with Cloud-Based Simulation and Reconciliation Capabilities. SAG conference 2019

5.

Cox J, Goldratt EM (1986) The goal: a process of ongoing improvement. North River Press. ISBN 0-88427-061-0

6.

Diaz R, Mamani H, Valery W, Jankovic A, Valle R, Duffy K (2015) Diagnosis of process health, its treatment and improvement to maximise plant throughput at goldfields Cerro Corona, In SAG 2015 conference proceedings. Vancouver

7.

Dobby G, Kosick G, Amelunxen R (2002) A focus on variability within the orebody for improved design of flotation plants. Ottawa, Ontario: 34th Annual Canadian Mineral Processing Conference

8.

Durance M-V, Guillaneau J-C, Villeneuve J, Brochot S, Fourniguet G (1994) USIM PAC 2 for Windows: advanced simulation of mineral processes. Cappadocia, Turkey: Proceedings of the 5th International Mineral Processing Symposium

9.

Ford MA, King RP (1984) The simulation of ore-dresing plants. Int J Miner Process 12:285–304

10.

Grundstrom C, Kanchibotla S, Jankovich A, Thornton D Pacific, D.D.N.A (2001) Blast fragmentation for maximising the sag mill throughput at Porgera Gold Mine, In Proceedings of the annual conference on explosives and blasting technique. ISEE; 1999, pp. 383–400

11.

Harris MC, Runge KC, Whiten WJ, Morrison RD (2002) JKSimFloat as a practical tool for flotation process design and optimisation. Mineral Processing Plant Design Practice and Control Conference. Society for Mining Metallurgy & Exploration, New York

12.

Hart S, Valery W, Clements B, Reed M, Song M, Dunne R (2001) Optimisation of the Cadia Hill SAG mill circuit, In SAG Conference

13.

Hodouin D, Everell MD (1980) A hierarchical procedure for adjustment and material balancing of mineral processes data. Int J Miner Process 7(2):91–116

14.

Huband S, Tuppurainen D, While L, Barone L, Hingston P, Bearman R (2006) Maximising overall value in plant design. Miner Eng 19(15):1470–1478

15.

Jankovic A, Valery W, Davis E (2004) Cement grinding optimisation. Miner Eng 17(11–12):1075–1081

16.

Kosick G, Dobby G, Bennett C (2001) CEET (Comminution Economic Evaluation Tool) (For Comminution Circuit Design And Production Planning). Proceedings of 2001 SME annual meeting, Denver

17.

McKee DJ, Napier-Munn TJ (1990) The Status of Comminution Simulation in Australia. Miner Eng 3(1–2):7–21

18.

Mewes W (1971) Kybernetic system (EKS). Publication: Frankfurter Allgemeine Zeitung Verlag

19.

Morrison RD, Richardson JM (2002) JKSimMet: a simulator for analysis, optimisation and design of comminution circuits. Mineral Processing Plant Design Practice and Control (pp. 442-460). SME: Society for Mining, Metallurgy and Exploration, New York

20.

Napier-Munn TJ (1996) Mineral Comminution circuits: their operation and optimisation. Julius Kruttschnitt Mineral Research Centre, University of Queensland

21.

Razavimaneseh A, Rumball J, Tadel M, Pareek V (2006) Steady-state simulation of hybrid nickel leaching circuit using SysCAD. Chemeca 2006: Knowledge and Innovation, Auckland

22.

Scott A (2009) Open pit blast design, analysis and optimisation. Julius Kruttschnitt Mineral Research Centre, University of Queensland

23.

Sosa-Blanco C, Hodouin D, Bazin C, Lara-Valenzuela C, Salazar J (2000) Economic optimisation of a flotation plant through grinding circuit tuning. Miner Eng 13(10):999–1018
Ethics declarations
Conflict of Interest
The authors declare that they have no conflict of interest.
Additional information
Publisher's Note
Springer Nature remains neutral with regard to jurisdictional claims in published maps and institutional affiliations.
About this article
Cite this article
Amini, E., Becerra, M., Bachmann, T. et al. Development and Reconciliation of a Mine Operation Value Chain Flowsheet in IES to Enable Grade Engineering and Process Mass Simulations for Scale-up and Strategic Planning Analysis. Mining, Metallurgy & Exploration (2020). https://doi.org/10.1007/s42461-020-00303-9
Received:

Accepted:

Published:
Keywords
Grade Engineering

Integrated Extraction Simulator

Modelling

Neural network development

Gangue rejection