This is a preview of subscription content, log in to check access.
Access options
Buy single article
Instant access to the full article PDF.
US$ 39.95
Price includes VAT for USA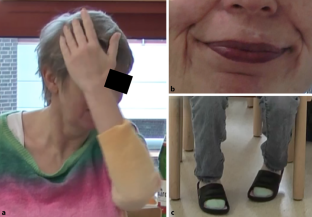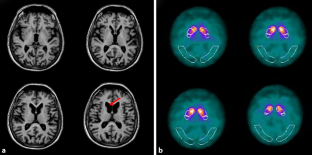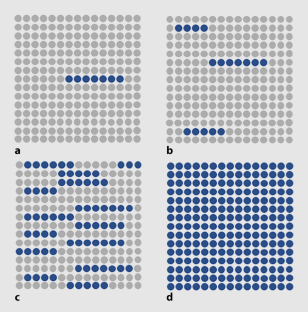 Literatur
1.

Bates GP, Dorsey R, Gusella JF, Hayden MR, Kay C, Leavitt BR, Tabrizi SJ et al (2015) Huntington disease. Nat Rev Dis Primers. https://doi.org/10.1038/nrdp.2015.5

2.

Berg D, Schweitzer K, Leitner P, Zimprich A, Lichtner P, Belcredi P, Nagele T et al (2005) Type and frequency of mutations in the LRRK2 gene in familial and sporadic Parkinson's disease. Brain. https://doi.org/10.1093/brain/awh666

3.

Hadden R, Sung V (2015) A movement disorders paradox: case report of a patient with gene-positive Huntington's disease who presented with DaTscan positive and levodopa responsive parkinson's disease (P3.031). Baillieres Clin Neurol 84(14 SupplementP3–031 (Retrieved from http://n.neurology.org/content/84/14_Supplement/P3.031.abstract)

4.

Kiferle L, Mazzucchi S, Unti E et al (2013) Nigral involve- ment and nigrostriatal dysfunction in Huntington's disease: evidences from an MRI and SPECT study. Parkinsonism Relat Disord 19:800–805

5.

Louis ED, Anderson KE, Moskowitz C, Thorne DZ, Marder K (2000) Dystonia-predominant adult-onset Huntington disease: association between motor phenotype and age of onset in adults. Arch Neurol 57:1326–1330

6.

Squitieri F, Berardelli A, Nargi E, Castellotti B, Mariotti C, Cannella M, Ruggieri S et al (2000) Atypical movement disorders in the early stages of Huntington's disease: clinical and genetic analysis. Clin Genet. https://doi.org/10.1034/j.1399-0004.2000.580108.x

7.

Zühlke C, Riess O, Bockel B, Lange H, Thies U (1993) Mitotic stability and meiotic variability of the (CAG)n repeat in the huntington disease gene. Hum Mol Genet. https://doi.org/10.1093/hmg/2.12.2063
Ethics declarations
Interessenkonflikt
J. Prasuhn, K. Lohmann, H. Hanssen, A. Münchau und N. Brüggemann geben an, dass kein Interessenkonflikt besteht.
Dieser Beitrag beinhaltet keine von den Autoren durchgeführten Studien an Menschen oder Tieren. Für Bildmaterial oder anderweitige Angaben innerhalb des Manuskripts, über die Patienten zu identifizieren sind, liegt von ihnen und/oder ihren gesetzlichen Vertretern eine schriftliche Einwilligung vor.
Additional information
Redaktion
A. Münchau, Lübeck
W. Pfeilschifter, Frankfurt am Main
S. Schmidt, Bonn
Caption Electronic Supplementary Material
Video1 mit ausgewählten Aspekten der neurologischen Untersuchung der vorgestellten Patientin
About this article
Cite this article
Prasuhn, J., Lohmann, K., Hanßen, H. et al. Grenzen der Exomsequenzierung in der Diagnostik genetischer Erkrankungen. DGNeurologie 2, 109–112 (2019). https://doi.org/10.1007/s42451-018-0046-y