Abstract
Apple stem pitting virus (ASPV) and Apple mosaic virus (ApMV) are considered to be among the major viral pathogens infecting apple. These viruses have high disease incidence in the apple orchards of Jammu & Kashmir (J&K) and Himachal Pradesh (HP), so a method was required for easy virus detection. Here, we have attempted to develop a polyclonal antiserum against the coat proteins of both these viruses expressed in bacterial systems for serological based diagnostics. The purified proteins were used for rabbit immunizations and subsequently for raising antibodies. These antibodies were conjugated with alkaline phosphatase and an ELISA based protocol was standardized for detection of both the viruses. We evaluated seventy-five field samples both for ASPV and ApMV of which 25 samples for ASPV and 21 samples for ApMV were tested positive by DAS-ELISA, corroborated by RT-PCR analyses. An Immunocapture (IC)-PCR was standardized for ASPV detection using the developed antibody. This is also the first report for development of any indigenous isolate based immunodiagnostics for detection of both Apple mosaic virus and Apple stem pitting virus.
Access options
Buy single article
Instant access to the full article PDF.
USD 39.95
Price excludes VAT (USA)
Tax calculation will be finalised during checkout.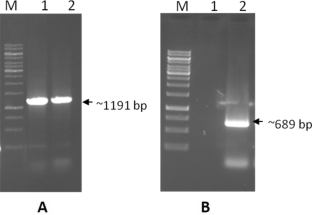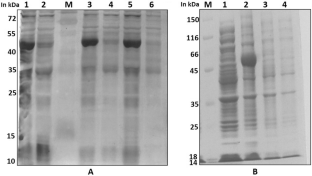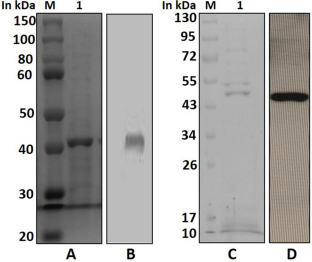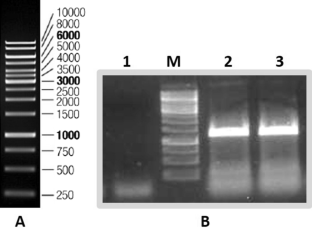 Abbreviations
ASPV:

Apple stem pitting virus

ApMV:

Apple mosaic virus

DAS-ELISA:

Double Antibody Sandwiched-Enzyme linked immunosorbent assay

IC-RT-PCR:

Immuno-capture reverse transcriptase-polymerase chain reaction

PBS-T:

Phosphate buffered saline-Tween 20
References
Adams MJ, Antoniw JF, Bar-Joseph M, Brunt AA, Candresse T, Foster GD, Martelli GP, Milne RG, Zavriev SK, Fauquet CM (2004) The new plant virus family Flexiviridae and assessment of molecular criteria for species demarcation. Arch Virol 149:1045–1060

Anonymous (2016) Economic survey report, India. http://www.vilgst.com/data/highlights/hpEcoSurvey1617.pdf. Accessed 24 Apr 2017

Cembali T, Folwell RJ, Wandschneider P, Eastwell KC, Howell W (2003) Economic implications of a virus prevention program in deciduous tree fruits in the US. Crop Prot 22:1149–1156

Clark MF (1981) Immunosorbent assays in plant pathology. Ann Rev Phytopathol 19:83–106

Clark MF, Adams AN (1977) Characteristics of the microplate method of enzyme–linked immunosorbent assay for the detection of plant viruses. J Gen Virol 34:475–483

Dhir S, Tomar M, Thakur PD, Ram R, Hallan V, Zaidi AA (2010) Molecular evidence for Apple stem pitting virus infection in India. Plant Pathol 59(2):393

Dhir S, Ram R, Hallan V, Zaidi AA (2011) Molecular characterization of an Indian variant of Apple stem pitting virus: evidence of recombination. J Plant Pathol 93:471–478

Dhir S, Walia Y, Zaidi AA, Hallan V (2015) A simplified strategy strategy for studying the etiology of viral diseases: Apple stem grooving virus as a case study. J Virol Methods 213:106–110

Gillespie AG Jr, Pittman RN, Pinnow DL, Cassidy BG (2000) Sensitive method for testing peanut seed lots for Peanut Stripe and Peanut mottle viruses by immunocapture-reverse transcription-polymerase chain reaction. Plant Dis 84:559–561

Graslund S, Nordlund P, Weigelt J et al (2008) Protein production and purification. Nat Methods 5(2):135–146

Gulati-Sakhuja A, Sears JL, Nunez A, Liu HY (2009) Production of polyclonal antibodies against Pelargonium zonate spot virus coat protein expressed in Escherichia coli and application for immunodiagnosis. J Virol Methods 160:29–37

Hadidi A, Barba M, Candresse T, Jelkmann W (2011) Polymerase chain reaction for detection of systemic plant pathogens. Virus and virus-like diseases of pome and stone fruits. APS Press, Minnesota, pp 343–363

Jelkmann W (1994) Nucleotide sequences of Apple stem pitting virus and the coat protein gene of a similar virus from pear associated with vein yellows disease and their relationship with potex- and carlaviruses. J Gen Virol 75:1535–1542

Jelkmann W, Keim-Konrad R (1997) Immuno-capture polymerase chain reaction and plate-trapped ELISA for the detection of Apple stem pitting virus. J Phytopath 145:499–503

Johnson M (2012) Protein/peptide tags. Mater Methods 2:116

Komorowska B, Malinowski T (2009) The attempts to produce antiserum against Apple stem pitting virus coat protein obtained in prokaryotic and eukaryotic expression systems. J Fruit Ornament Plant Res 17(2):21–30

Kumar S, Singh RM, Ram R, Badyal J, Hallan V, Zaidi AA, Varma A (2012) Determination of major viral and sub viral pathogens incidence in apple orchards in Himachal Pradesh. Indian J Virol 23:75–79. https://doi.org/10.1007/s13337-011-0056-x

Lakshmi V, Hallan V, Ram R, Ahmed N, Zaidi AA, Varma A (2011) Diversity of Apple mosaic virus Isolates based on coat protein and movement protein genes. Indian J Virol 22(1):44–49

Li L, Yang H (2011) Preparation of antiserum to Apple stem pitting virus using in silico prediction of antigenic epitopes. J Phytopathol 159(10):676–681

Ma X, Hong N, Moffett P, Zhou Y, Wang G (2019) Functional analysis of Apple stem pitting virus coat protein variants. Virol J 16:1542–1560

Mathioudakis M, Maliogka V, Dovas C, Vasilakakis M, Katis N (2006) First record of Apple stem pitting virus in quince in Greece. J Plant Pathol 88(8):221

Mulholland V (2009) Immunocapture-PCR for plant virus detection. Plant pathology. Springer Protocols, UK

Nemeth M (1986) Viruses, Mycoplasma and Ricketsia diseases of fruit trees. Kluwer Academic Publishers Group, Norwell

Noorani MS, Awasthi P, Sukapaka M, Singh L, Ram R, Sharma MP, Zaidi AA, Hallan V (2013) Immunodiagnostics of Cherry virus A and Cherry necrotic rusty mottle virus. J Plant Biochem Biotechnol 24:93–104

Yang HY, Liu ZJ, Li LL (2017) First report of Apple stem pitting virus infecting Nanking cherry in China. Plant Dis 101(6):1067
Acknowledgements
The authors are thankful to The Director, CSIR-Institute of Himalayan Bioresource Technology, Palampur, H.P., for providing research facilities. Academy of Scientific and Industrial Research (AcSIR) and Council of Scientific and Industrial Research (CSIR), Govt. of India are duly acknowledged for financial support. This is IHBT publication number 4612.
Ethics declarations
Conflict of interest
The authors declare no conflict of interest.
Additional information
Publisher's Note
Springer Nature remains neutral with regard to jurisdictional claims in published maps and institutional affiliations.
Electronic supplementary material
Below is the link to the electronic supplementary material.
About this article
Cite this article
Dhir, S., Lakshmi, V. & Hallan, V. Development of immunodiagnostics for Apple stem pitting virus and Apple mosaic virus infecting apple in India. Indian Phytopathology 74, 189–199 (2021). https://doi.org/10.1007/s42360-020-00305-z
Received:

Revised:

Accepted:

Published:

Issue Date:

DOI: https://doi.org/10.1007/s42360-020-00305-z
Keywords