Abstract
In this paper, for developing the excellent composition ceramics for piezoelectric actuator application, the (1 − x)[(Na,K)(Nb,Sb)O3]–(Bi,Na)ZrO3–xBaZrO3 ceramics were fabricated according to BaZrO3 substitution and the their physical characteristics were analyzed. An average grain size of the ceramics was slowly reduced according to BaZrO3 addition. When x = 0.015, an excellent physical properties of density = 4.44 g/cm3, Qm = 95.47, kp = 0.403, εr = 2041, and d33 = 271pC/N were observed. These results show that the ceramics with x = 0.015 is an attractive candidate for lead-free piezoelectric actuator.
This is a preview of subscription content, log in to check access.
Access options
Buy single article
Instant access to the full article PDF.
US$ 39.95
Tax calculation will be finalised during checkout.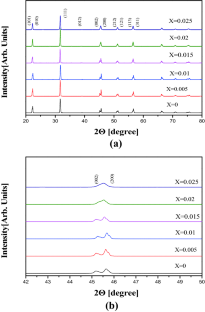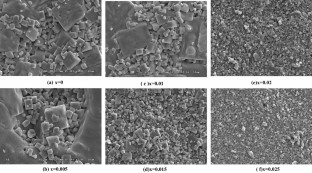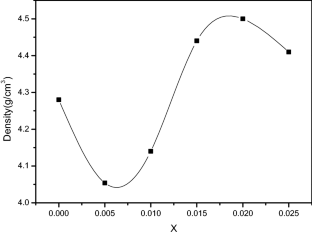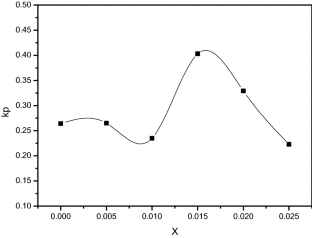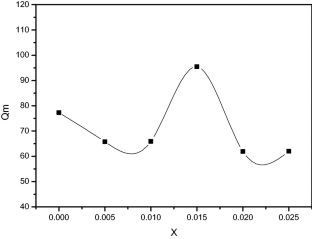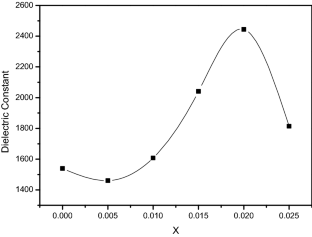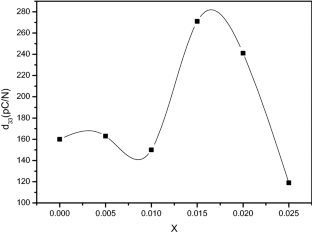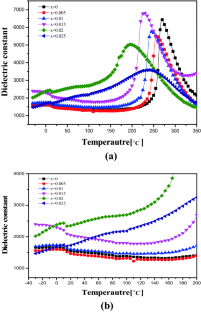 References
1.

P. Minho, Y. Juhyun, J. Electron. Mater. 41, 3095 (2012)

2.

P. Bomlai, N. Muensit, S.J. Milne, Procedia Eng. 32, 814 (2012)

3.

Y. Juhyun, Trans. Electr. Electron. Mater. 19, 249 (2018)

4.

B. Sunmin, Y. Juhyun, Ferroelectrics 437, 55 (2012)

5.

Q. Gou, J. Zhu, J. Wu, F. Li, L. Jiang, D. Xiao, J. Alloys Compd. 730, 311 (2018)

6.

T. Zheng, Y. Zu, J. Wu, J. Alloys Compd. 647, 927 (2015)
Acknowledgement
This paper was supported by 2020 Semyung University Fund.
Additional information
Publisher's Note
Springer Nature remains neutral with regard to jurisdictional claims in published maps and institutional affiliations.
About this article
Cite this article
Yoo, J., Im, J. & Im, I. Physical Characteristics of (1 − x)[(Na,K)(Nb,Sb)O3]–(Bi,Na)ZrO3–xBaZrO3 Ceramics for Piezoelectric Actuator. Trans. Electr. Electron. Mater. 21, 477–481 (2020). https://doi.org/10.1007/s42341-020-00225-9
Received:

Revised:

Accepted:

Published:

Issue Date:
Keywords
(Na,K)(Nb,Sb)O3–(Bi,Na)ZrO3
BaZrO3

Low temperature

Piezoelectric ceramics