Abstract
Understanding and predicting the behavior of buildings is a prime engineering interest for better seismic design of building system and this becomes even more important for buildings with planar irregularities. In this study, a detailed numerical investigation was carried out to enhance the understanding of seismic responses of buildings with planar irregularity. Four common and widely visible irregular shapes viz. C, L, I, and T shapes were considered. Two ground excitations with different ranges of dominant frequency were utilized to excite the irregular buildings. Both the modal and time history analyses were carried out and important dynamic features such as modal characteristics, base shear, roof displacement, roof acceleration, and drift of the irregular buildings were predicted. Different irregularity parameters in terms of planar geometry of the buildings were defined to find the most appropriate parameter to represent the seismic responses of the irregular buildings. It was found that among the various irregularity parameters defined, the overall aspect ratio i.e., L/B ratio of buildings are highly correlated with the seismic responses of the buildings. However, the seismic responses of the irregular buildings varied a lot from each other depending on the nature of the earthquake and planar irregularity. It was also found that I and T shapes buildings had the highest seismic responses among the considered buildings.
Access options
Buy single article
Instant access to the full article PDF.
US$ 39.95
Tax calculation will be finalised during checkout.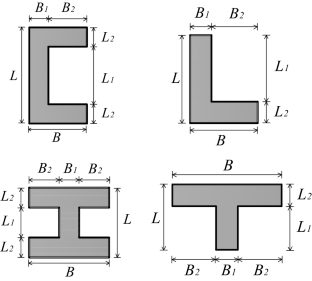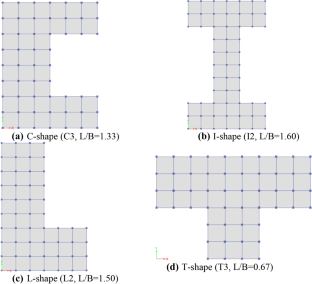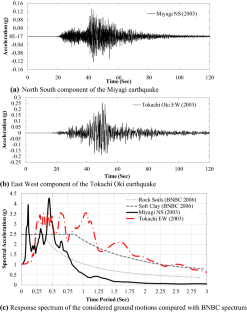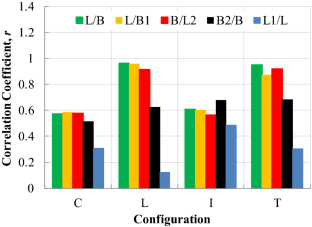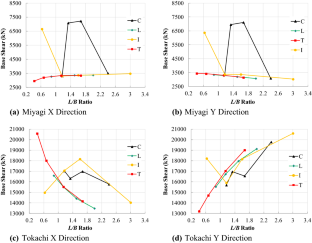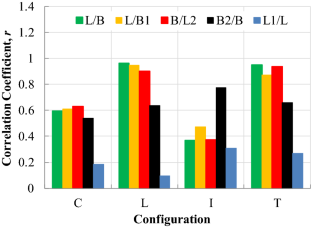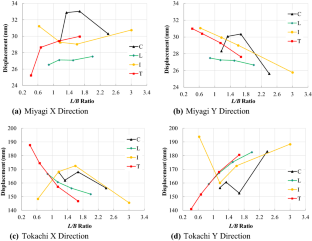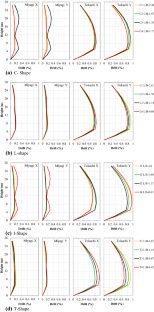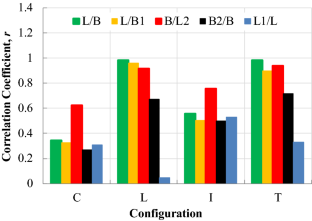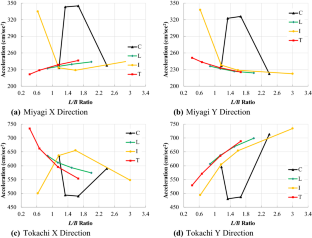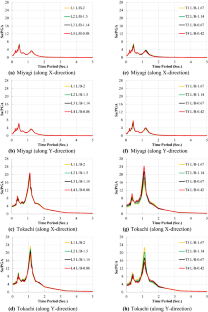 References
Ahmed, M. M. M., Raheem, S. E. A., Ahmed, M. M., & Abdel-Shafy, A. G. A. (2016). Irregularity effects on the seismic performance of L-shaped Multi-storied buildings. Journal of Engineering Sciences, Faculty of Engineering, Assiut University, 44(5), 513–536.

Alashker, Y., Nazar, S., & Ismaiel, M. (2015). Effects of building configuration on seismic performance of RC buildings by pushover analysis. Open Journal of Civil Engineering, 5, 203–213.

Anagnostopoulos, S. A., Alexopoulou, C., & Stathopoulos, K. G. (2010). An answer to an important controversy and the need for caution when using simple models to predict in elastic earthquake response of buildings with torsion. Earthquake Engineering and Structural Dynamics, 39, 521–540.

ASCE. (2010). Minimum design loads for buildings and other structures. ASCE/SEI 7–10, Reston, VA.

Aziminejad, A., & Moghadam, A. S. (2010). Fragility-Based performance evaluation of asymmetric single-storey buildings in near fieldand Far-field earthquakes. Journal of Earthquake Engineering, 14, 789–816.

BNBC. (2006). Bangladesh National Building Code. Housing and Building Research Institute and Bangladesh Standards and Testing Institution

EC8. (2004). Design of structures for earthquake resistance. General rules seismic actions and rules for buildings (EN 1998–1:2004). European committee for Standardization.

Fujii, K., Nakano, Y., & Snada, Y. (2004). A simplified nonlinear analysis procedure for single-storey Asymmetric buildings. Journal of Japan Association for Earthquake Engineering, 4(2), 1–20.

Herrera, R. G., & Soberon, C. G. (2008). Influence of plan irregularity of buildings. In: The 14th World Conference on Earthquake Engineering, October 12–17, 2008, Beijing, China.

International Code Council. (2015). International building code. Washington, DC.

Naveen, S.E., Abraham, N. M., & Kumari, A. S. D. (2019). Analysis of irregular structures under earthquake loads. In: 2nd International Conference on Structural Integrity and Exhibition 2018, Procedia Structural Integrity, 14, 806–819.

New Zealand Standard. (2004). Structural design actions. Part 5: Earth-quake actions New Zealand. NZS 1170.5, Wellington, New Zealand.

Sadek, A. W., & Tso, W. K. (1989). Strength eccentricity concept for inelastic analysis of asymmetrical structures. Engineering structures, 11(3), 189–194.

Shakib, H., & Ghasemi, A. (2007). Considering different criteria for minimizing torsional response of asymmetric structures under near-fault and far-fault excitations. International Journal of Civil Engineering, 5(4), 247–265.

Indian Standard. (2002). Indian standard criteria for earthquake resistant design of structures. IS 1893–02, Bureau of Indian Standards, New Delhi, India.

Titiksh, A. (2017). Effects of irregularities on the seismic response of a medium rise structure. Asian Journal of Civil Engineering, 18(8), 1307–1314.

Tso, W. K., & Bozorgnia, Y. (1986). Effective eccentricity for inelastic seismic response of buildings. Earthquake Engineering and Structural Dynamics, 14(3), 413–427.

Tso, W.K., & Myslimaj, B. (2002) Effect of strength distribution on the inelastic torsionalresponse of asymmetric structural systems. In: Proceedings of the 12th European conference on earthquake engineering, CD ROM, London, September 2002.

Tso, W. K., & Sadek, A. W. (1985). Inelastic seismic response of simple eccentric structures. Earthquake Engineering and Structural Dynamics, 13(2), 255–269.

UBC. (1997). Uniform building code (UBC 97), International conference of building officials (ICBO) (p. 1997). Whittier.
Ethics declarations
Conflict of interest
On behalf of all authors, the corresponding author states that there is no conflict of interest.
Additional information
Publisher's Note
Springer Nature remains neutral with regard to jurisdictional claims in published maps and institutional affiliations.
About this article
Cite this article
Haque, M.N., Zisan, M.B., Kibria, M.G. et al. Influence of planar irregularities on seismic responses of RC building. Asian J Civ Eng 22, 995–1009 (2021). https://doi.org/10.1007/s42107-021-00360-5
Received:

Accepted:

Published:

Issue Date:
Keywords
Planar irregularity

Seismic response

Time history analysis

Base shear

Story displacement

Story acceleration