Abstract
This study assessed the impact of spatio-temporal changes in weather variables (minimum and maximum temperatures, and precipitation), aridity index (AI), and four agro-climatic indices on grain yield of rainfed chickpea in the northwest of Iran between 1998 and 2017. The four agro-climatic indices were accumulative temperatures less than Tmin (TLB), number of days with temperatures less than Tmin (DLB), accumulative temperatures above the Tcritical (TAC), and number of days with temperatures above the Tcritical (DAC). Chickpea grain yield responded negatively to higher temperatures and decreased precipitation. Spatio-temporal variability of monthly weather variables (precipitation and temperature) particularly in May, June, and July played an important role in crop yield determination in the target area during the study period. It was shown that Maragheh and Mianeh, located in the lower half of the study area, have become more arid than other locations during the last 2 decades. Therefore, any small increase in AI in these two locations during June at flowering, could lead to a considerable increase in crop yield. Further, the spatio-temporal analysis showed that TLB and DLB decreased while TAC and DAC increased over the last 2 decades, which had detrimental effects on chickpea grain yield. The negative impacts of DAC and TAC, however, were much higher than those of TLB and DLB. Overall, the warmer seasons and warmer locations, particularly in the more arid area, had more destructive effects on chickpea yield than colder ones during the study period. The findings of this study can be used to enhance understanding of the climate-crop relationships and can help decision-makers to recognize the areas have hazardous climatic condition for chickpea and to forecast regional yield as well. Finally, this approach could be transferrable to other regions, particularly in the arid and semi-arid regions that are experiencing similar problems, to move towards sustainable development goals.
Access options
Buy single article
Instant access to the full article PDF.
USD 39.95
Price includes VAT (USA)
Tax calculation will be finalised during checkout.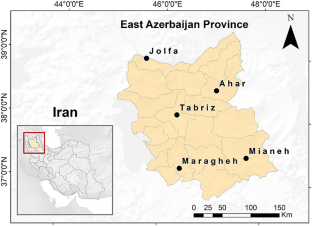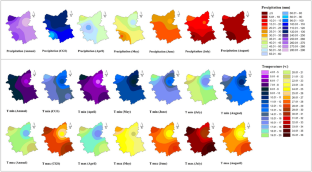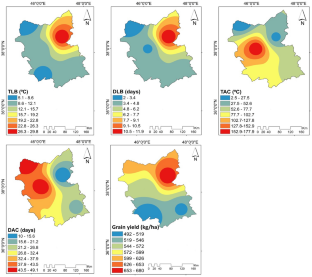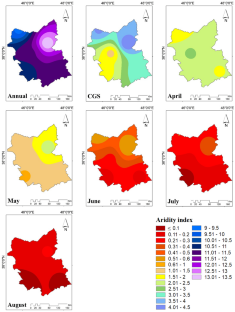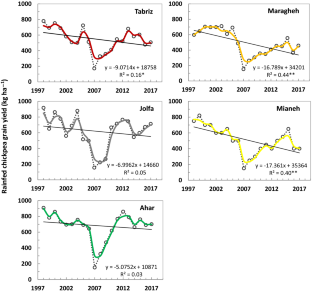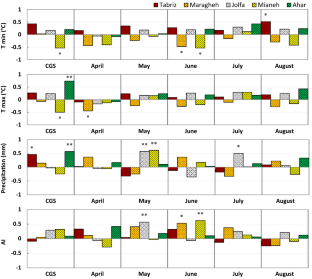 Availability of Data and Material
The data presented in this study are available on request from the corresponding author.
Funding
This research received no external funding.
Ethics declarations
Conflict of interest
The authors declare no conflict of interest.
Ethical approval
Not applicable.
Consent to participate
Not applicable.
Consent for publication
Not applicable.
About this article
Cite this article
Kheiri, M., Kambouzia, J., Deihimfard, R. et al. Response of Rainfed Chickpea Yield to Spatio-Temporal Variability in Climate in the Northwest of Iran. Int. J. Plant Prod. 15, 499–510 (2021). https://doi.org/10.1007/s42106-021-00153-5
Received:

Accepted:

Published:

Issue Date:
Keywords
Climate variability

Impact analysis

Climate adaptation

Legumes

Semi-arid regions