Abstract
All human beings have what I call an 'aura pure' within and around their living bodies, which I am visually aware of and express through my artistic practice: painting. Objectivistic science, which relies solely on externally situated perception, neither recognises as real, nor offers any explanation for this phenomenon which it regards as the product of purely subjective experience and hence to be neither demonstrably extant or quantifiable. On the other hand, natural inclusional science, which does not dissociate subjective from objective experience, recognises the vitality of a receptive-responsive relationship between intangible space and energetic flux in the formation of all living bodies. This raises the possibility that not only is the aura pure real, but that it can be understood as a vital, intangible expression of aetheric energy that contributes to the comprehensive life experience, personalities and consciousness of individual human beings. Celebrities have especially intense auras, which suggests that aetheric energy can become concentrated whenever and wherever certain qualities place a person at the focus of numerous others' attention. Its psychological effects are very powerful and can be overwhelming, both for celebrity figures themselves and for those within their influence. This article explores the intangible source of human celebrity status and its individual and social repercussions, with especial reference to Western cultures.
This is a preview of subscription content, log in to check access.
Access options
Buy single article
Instant access to the full article PDF.
US$ 39.95
Price includes VAT for USA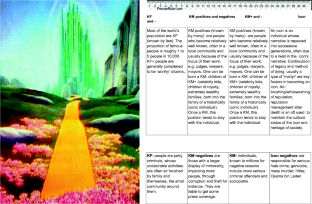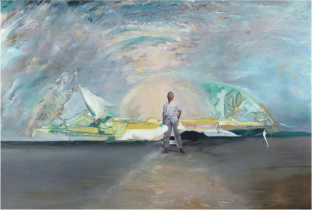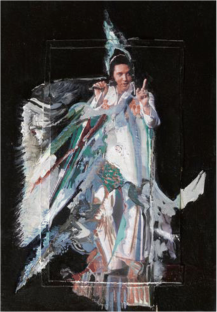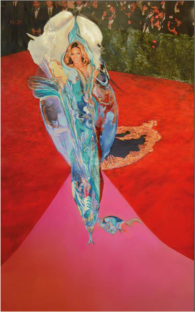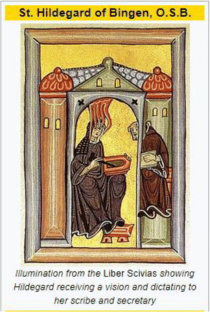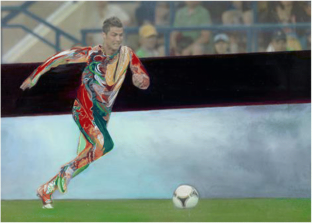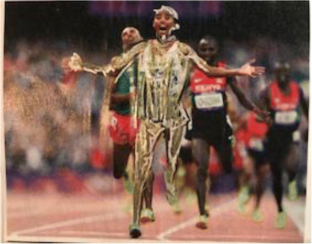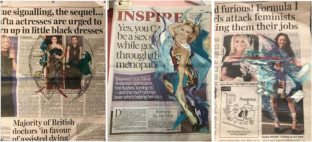 References
Council of Trent (1563) The Council of Trent Session XXV - which is the ninth and last under the Supreme Pontiff, Pius IV, begun on the third and closed on the fourth day of December 1563 On The Invocation, Veneration, And Relics Of Saints, And On Sacred Images. http://www.thecounciloftrent.com

Degard (2016) The first book of aethericism. ISB no: 978–1–5262-0049-5 http://www.aethericism.com

Degard (2018) Celebrities and icons? The Second Book of the Aetheric Movement ISBN 978–1–5272-1471-2.

Guinn & Perry, D. (2005). The Sixteenth Minute: Life In the Aftermath of Fame. New York, Jeremy F. Tarcher/Penguin.

Hegel, G. W. F. (1807). Phänomenologie des Geistes. Bamber and Wurzburg: Goebhardt.

Januszczak, W. (2017) The Renaissance Unchained – BBC Four.

Kalsched, D. (2013). Trauma and the soul: a psycho-spiritual approach to human development and its interruption. New York: Routledge/Taylor & Francis Group.

Klein, N. (2014) Are celebrities our new gods? https://honeythatsok.com/2014/05/01/are-celebrities-our-new-gods/

Kreitzer, M. J., & Saper, R. (2015). Exploring the biofield. Global Advances in Health and Medicine, 4(suppl), 3–4.

Marman, D. (2016). Lenses of perception—a surprising new look at the origin of life, the laws of nature and our universe. Ridgefield, Washington: Lenses of Perception Press.

Rayner, A. D. M. (2010). Inclusionality and sustainability—attuning with the currency of natural energy flow and how this contrasts with abstract economic rationality. Environmental Economics, 1, 98–108.

Rayner, A. (2017a). The Origin of Life Patterns In the Natural Inclusion Of Space in Flux Berlin. Heidelberg: Springer.

Rayner, A. (2017b) The (new) natural science of inclusive flow. http://wayback.archive-it.org/9876/20180106095649/https://www.bestthinking.com/articles/society_and_humanities/the-new-natural-science-of-inclusive-flow

Rayner, A. (2018). The vitality of the intangible: crossing the threshold between abstract materialism and natural reality. Human Arenas, 1.

Todsechi, K.J. & Liaros, C.A. (2012) Edgar Cayce on auras and colours: learn to understand colour and see auras. A.R.E. Press.

Vasari, G. (1568) Lives of the most excellent painters, sculptors, And architects.

Vuitton, L. New Masters Collection https://eu.louisvuitton.com/eng-e1/stories/masterscampaign2?campaign=sem_GG-CH-ENG-AW-BRAN-EVNT-Masters

Worldwide Vital Marketing (2014) Learn the difference between a-list, b-list, c-list and d-list actors & celebrities. https://worldwidevitalpr.wordpress.com/2014/09/08/learn-the-difference-between-a-list-b-list-c-list-and-d-list-actors-celebrities/
About this article
Cite this article
Degard Aetheric Energy: the Intangible Source of Human Celebrity?. Hu Arenas 1, 321–341 (2018). https://doi.org/10.1007/s42087-018-0021-y
Received:

Revised:

Accepted:

Published:

Issue Date:
Keywords
Aetheric energy

Artistic expression

Aura pure

Celebrity

Intangibility