Abstract
Background
Transaldolase (TALDO) deficiency (OMIM #606003) is a rare autosomal recessive multi-systemic disorder of carbohydrate metabolism. It has a vast phenotypic spectrum ranging from neonatal liver failure to slowly progressive liver cirrhosis and is characterized by intrauterine growth restriction, hepatosplenomegaly, bicytopenia, nephrolithiasis, and congenital heart disease.
Methods and results
We report a patient with a late-onset form of TALDO deficiency characterized by hypergonadotropic hypogonadism and slightly elevated levels of alpha-fetoprotein (AFP). A novel TALDO1 mutation was detected through the application of reverse genetics with the use of clinical exome sequencing (CES).
Conclusion
This report provides further evidence that reverse genetics is a useful approach in patients who do not manifest the hallmark features of known and recognizable syndromes. TALDO deficiency should be considered in the differential diagnosis of unexplained elevated AFP levels and hypergonadotropic hypogonadism with microlithiasis.
Access options
Buy single article
Instant access to the full article PDF.
US$ 39.95
Tax calculation will be finalised during checkout.
Subscribe to journal
Immediate online access to all issues from 2019. Subscription will auto renew annually.
US$ 79
Tax calculation will be finalised during checkout.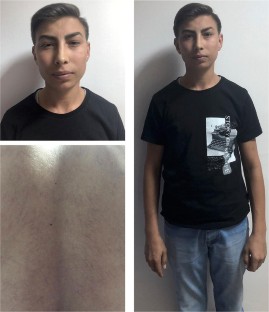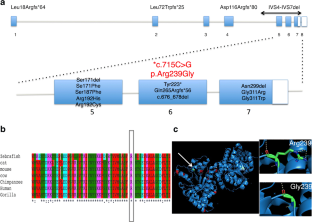 References
1.

Wamelink MM, Valayannopoulos V, Jakobs C (2014) Disorders of Polyol metabolism. In: Blau N, Duran M., Gibson K.M., Dionisi Vici C., Blaskovics, M. E (eds) Physician's guide to the diagnosis, treatment, and follow-up of inherited metabolic diseases. Springer, pp 577-583

2.

Rodan LH, Berry GT (2016) N-Acetylcysteine therapy in an infant with transaldolase deficiency is well tolerated and associated with normalization of alpha fetoprotein levels. JIMD Rep 31:73–77

3.

Verhoeven NM, Huck JH, Roos B, Struys EA, Salomons GS, Douwes AC et al (2001) Transaldolase deficiency: liver cirrhosis associated with a new inborn error in the pentose phosphate pathway. Am J Hum Genet 68(5):1086–1092

4.

Oaks Z, Jimah J, Grossman CC, Beckford M, Kelly R, Banerjee S et al (2020) Transaldolase haploinsufficiency in subjects with acetaminophen induced liver failure. J Inherit Metab Dis 43(3):496–506

5.

Williams M, Valayannopoulos V, Altassan R, Chung WK, Heijboer AC, Keng WT, et al. (2018) Clinical, biochemical, and molecular overview of transaldolase deficiency and evaluation of the endocrine function: update of 34 patients. J. Inherit. Metab. Dis :1-11

6.

Lee-Barber J, English TE, Britton JF, Sobreira N, Goldstein J, Valle D, Bjornsson HT (2018) Apparent acetaminophen toxicity in a patient with transaldolase deficiency. JIMD Rep 44:9–15

7.

Verhoeven N, Wallot M, Huck J, Dirsch O, Ballauf A, Neudorf U, Salomons G, van der Knaap M, Voit T, Jakobs C (2005) A newborn with severe liver failure, cardiomyopathy and transaldolase deficiency. J Inherit Metab Dis 28(2):169–179

8.

Eyaid W, Al Harbi T, Anazi S, Wamelink MM, Jakobs C, Al Salammah M et al (2013) Transaldolase deficiency: report of 12 new cases and further delineation of the phenotype. J Inherit Metab Dis 36(6):997–1004

9.

Leduc CA, Crouch EE, Wilson A, Lefkowitch J, Wamelink MM, Jakobs C et al (2013) Novel association of early onset hepatocellular carcinoma with transaldolase deficiency. JIMD Rep 12:121–127

10.

Valayannopoulos V, Verhoeven NM, Mention K, Salomons GS, Sommelet D, Gonzales M, Touati G, de Lonlay P, Jakobs C, Saudubray J-M (2006) Transaldolase deficiency: a new cause of hydrops fetalis and neonatal multi-organ disease. J Pediatr 149(5):713–717

11.

Wamelink MM, Struys EA, Salomons GS, Fowler D, Jakobs C, Clayton PT (2008) Transaldolase deficiency in a two-year-old boy with cirrhosis. Mol Genet Metab 94(2):255–258

12.

Alqoaer K, Asaad Z, Halabi M (2019) Severe infantile transaldolase deficiency. Asian Journal of Pediatric Research:1–5

13.

Balasubramaniam S, Wamelink MM, Ngu L-H, Talib A, Salomons GS, Jakobs C et al (2011) Novel heterozygous mutations in TALDO1 gene causing transaldolase deficiency and early infantile liver failure. J Pediatr Gastr Nutr 52(1):113–116

14.

Flannigan R, Patel P, Paduch DA (2018) Klinefelter syndrome. The effects of early androgen therapy on competence and behavioral phenotype. Sex Med Rev 6(4):595–606

15.

Banne E, Meiner V, Shaag A, Katz-Brull R, Gamliel A, Korman S et al (2015) Transaldolase deficiency: a new case expands the phenotypic spectrum. JIMD Rep 26:31–36

16.

Al-Shamsi AM, Ben-Salem S, Hertecant J, Al-Jasmi F (2015) Transaldolase deficiency caused by the homozygous p. R192C mutation of the TALDO1 gene in four Emirati patients with considerable phenotypic variability. Eur J Pediatr 174(5):661–668

17.

Darbandi M, Darbandi S, Agarwal A, Sengupta P, Durairajanayagam D, Henkel R, Sadeghi MR (2018) Reactive oxygen species and male reproductive hormones. Reprod Biol Endocrinol 16(1):1–4

18.

Qian Y, Banerjee S, Grossman CE, Amidon W, Nagy G, Barcza M, Niland B, Karp DR, Middleton FA, Banki K, Perl A (2008) Transaldolase deficiency influences the pentose phosphate pathway, mitochondrial homoeostasis and apoptosis signal processing. Biochem J 415:123–134

19.

Perl A, Quian Y, Chohan KR, Shirley CR, Amidon W, Banerjee S, Middleton FA, Conkrite KL, Barcza M, Gonchoroff N, Suarez SS, Banki K (2006) Transaldolase is essential for maintenance of the mitochondrial transmembrane potential and fertility of spermatozoa. Proc Natl Acad Sci U S A 103(40):14813–14818

20.

Lipiński P, Pawłowska J, Stradomska T, Ciara E, Jankowska I, Socha P, Tylki-Szymańska A (2018) Long-term systematic monitoring of four polish Transaldolase deficient patients. JIMD Rep 42:79–87
Acknowledgments
We thank the family for participating in our research. We are grateful to Dr. Yılmaz Yıldız for providing insightful comments on the manuscript.
Ethics declarations
Conflict of interest
The authors declare that they have no conflict of interest.
Informed consent
Written informed consent was obtained from the patient and his family.
Consent for publication
Written consents were taken from the patient and his parents approving the publishing of their medical/personal information and photographs.
Additional information
Publisher's note
Springer Nature remains neutral with regard to jurisdictional claims in published maps and institutional affiliations.
About this article
Cite this article
Lafcı, N.G., Colak, F.K., Sahin, G. et al. Hypergonadotrophic hypogonadism in a patient with transaldolase deficiency: novel mutation in the pentose phosphate pathway. Hormones (2020). https://doi.org/10.1007/s42000-020-00252-4
Received:

Accepted:

Published:
Keywords
Transaldolase deficiency

TALDO1

Hypergonadotropic hypogonadism

Alpha-fetoprotein

Reverse genetics