Abstract
In 2019, Black sociologists are still less likely to get published in discipline-specific peer-reviewed journals, less likely to hold tenured or tenure-track positions at predominately white institutions, and less likely to be awarded tenure than white sociologists. This is, in part, because the traditional positivist approach to sociology favors an epistemology rooted in world building from a white perspective and subsequently prefers white sociologists to do that work. Overvaluing empirical research emphasizing objectivity through marked distance between researcher and participants, in the tradition of the natural sciences, also undervalues the importance of investigators' perceived connections to marginalized communities in the reliability of collected data, and the use of qualitative methods to scientific study. This conceptual paper connects public discourse on the devaluing of "me-search" done by Black sociologists, research studying communities of which the principal investigator is also a member, to professional advancement data to explore the economic penalties for Black sociologists whose "me-search" expands the limits of what is useful and noteworthy in the production of sociological knowledge while simultaneously impacting their professional advancement in the discipline. Patricia Hill Collins' (Soc Probl. 33: S14–32, 1986) epistemological stance laments the positivist approach and attempts to move sociological research of the oppressed away from the gaze of the oppressors. The academy's colonial focus on "objectivity," and subsequent third person research writing, maintains a white normative framework for the entire discipline. But in the twenty-first century, a disciplinary focus on research about marginalized identities by white sociologists inherently devalues the scientific validity of research on Black communities by Black researchers, aiding in racialized gatekeeping in sociology. Low numbers of tenured Black faculty, promotion policies focused on the number of peer-reviewed publications, and low journal publication rates for Black researchers highlight the negative impact on professional outcomes for Black sociologists and illustrates a perpetual devaluation of the perspectives of Black researchers.
Access options
Buy single article
Instant access to the full article PDF.
USD 39.95
Price excludes VAT (USA)
Tax calculation will be finalised during checkout.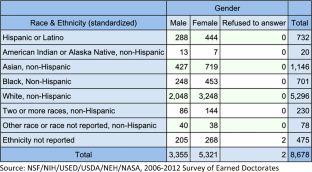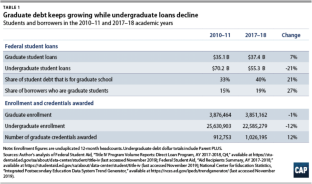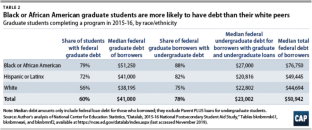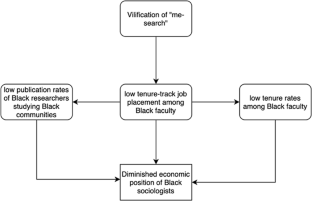 Similar content being viewed by others
Notes
Black is capitalized throughout this paper in the sociological tradition of W.E.B Du Bois who launched a letter-writing campaign to media outlets around the country as co-founder of the newly formed National Association for the Advancement of Colored People (NAACP) to capitalize Negro (Brookings Institute 2019). In March 1930, the New York Times acquiesced stating, "It is not merely a typographical change, it is an act in recognition of racial respect for those who have been generations in the 'lower case.' (Tharps 2013)." In 2020, Negro is outdated term, replaced by Black, and many high impact news outlets announced the permanent move to capitalize Black across their content, including Associated Press (AP), Washington Post, The New York Times, USA Today, MSNBC, NBC News, Los Angeles Times, and more than 250 local newspapers across the country (Goist 2020). Many academic and research outlets have done the same, including Brookings Institute, Columbia Journalism Review, the AP Stylebook, and the Chicago Stylebook allows for the capitalization of Black at the author's request.

Three schools, University of Michigan, UCLA, and Duke University, do not list/separate "on the market" graduate students from all other graduate students in the program. As such, these schools are not included in these statistics.

All colleges and universities founded before 1950 are structured around the needs and desires of white students. Even where racism is not overt, and institutions presently espouse "devotion" to diversity and inclusion, majority white administrators', faculty, and students' groups privilege whiteness across campus.

The anti-Black racism that Black women experience (Bailey 2018).

In sociology, this concept draws on Critical Race Theory and Intersectionality to describe socioeconomic systems in which white people enjoy structural and cultural advantages over non-white people explicitly because of their whiteness, and whether they "choose" to or not (Crenshaw 1995; Wildman 1996).

ISA does not publish the demographic make-up of its members.

The Black/non-Black dichotomy is important here because it is the racial difference on which white supremacy is founded (Guess 2006). They type and tenor of discrimination non-Black minorities experience cannot be conflated with that of Black scholars so much that the differences require separate study.

For example, I had a reviewer question in a rejection of my journal article how I could study Black people without also studying white people to compare against. This line of thinking makes whiteness a baseline on which Black experiences must be compared. It centers whiteness in the production of knowledge.

This is a social fact proven by the lack of high rates of early citations of their work in the discipline. Du Bois does not become a "sociological" figure until the beginning of the twenty-first century (Wright 2002).
References
Aldridge DP. Imagine a world: pioneering black women sociologists. Lanham: University Press of America; 2009.

American Sociological Association. "Doctorates awarded in sociology, by race or ethnicity." NSF Survey of Earned Doctorates (SED)/Doctorate Records File. Years 2006–2016 from SED Tabulation Engine. 2020. https://www.asanet.org/research-and-publications/research-sociology/trends/doctorates-awarded-sociology-race-or-ethnicity Retrieved on July 17, 2020.

Bailey M. On Misogynoir: citation, erasure, and plagiarism. Fem Media Stud. 2018;18(4):762–8.

Baker LD. From savage to negro: anthropology and the construction of race, 1896–1954. Berkeley: University of California Press; 1998.

Bernal DD, Villalpando O. An apartheid of knowledge in academia: the struggle over the 'legitimate' knowledge of Faculty of Color. Equity Excell Educ. 2002;35(2):169–80.

Bonilla-Silva E. What we were, what we are, and what we should be: the racial problem of American sociology. Soc Probl. 2017;64(2):179–87.

Bonilla-Silva E, Zuberi T. White logic, white methods: racism and methodology. Lanham: Rowman & Littlefield Publishers; 2008.

Brown AP. Qualitative method and compromise in applied social research. Qual Res. 2010;10(2):229–48.

Browne K, Nash CJ, editors. Queer methods and methodologies: intersecting queer theories and social science research. Farnham: Ashgate; 2010.

Calhoun C. Sociology in America: a history: University of Chicago Press; 2007.

Carnevale AP, Rose SJ, Cheah B. The college payoff: education, occupations, lifetime earnings. Georgetown: Center on Education and the Workforce; 2011. Retrieved on December 5, 2019

Chakravartty P, Kuo R, Grubbs V, McIlwain C. #CommunicationSoWhite. J Commun. 2018;68(2):254–66.

Chen S. A flawed system: professors of color face hurdles in obtaining tenure. Amherst Stud. 2019;148(14):1–2.

Chronicle Data. Average salaries by institutions. 2019. https://data.chronicle.com/category/ccbasic/15/faculty-salaries/ Retrieved on July 20, 2020.

Clauset A, Arbesman S, Larremore DB. Systematic inequality and hierarchy in faculty hiring networks. Sci Adv. 2015;1(1):e1400005.

Clemente F. Race and research productivity. J Black Stud. 1974;5(2):157–66.

College and University Professional Association for Human Resources. The 2019 CUPA-HR Faculty in Higher Education Survey (formerly the Faculty in Higher Education Salary Survey for Four-Year Colleges and Universities). 2020. https://www.asanet.org/research-and-publications/research-sociology/trends/average-salary-full-time-sociology-faculty-members-four-year-colleges-and-universities-rank-constant. Retrieved on January 22, 2020.

Collins PH. Learning from the outsider within: the sociological significance of black feminist thought. Soc Probl. 1986;33(6):S14–32.

Collins PH. Pushing the boundaries or business as usual? Race, class, and gender studies and sociological inquiry. In: Calhoun C, editor. Sociology in America: a history. Chicago: University of Chicago Press; 2007. p. 572–604.

Cottom TM.. The New Old Labor Crisis. 2014. Slate.comhttps://slate.com/human-interest/2014/01/adjunct-crisis-in-higher-ed-an-all-too-familiar-story-for-black-faculty.html Retrieved January 20, 2020.

Cottom TMM. Lower Ed: the troubling rise of for-profit colleges in the new economy. New York: The New Press; 2017.

Crenshaw K, editor. Critical race theory: the key writings that formed the movement. New York: New Press; 1995.

Creswell JW. Research design: qualitative, quantitative, and mixed method approaches. 2nd ed. Thousand Oaks: Sage Publications; 2003.

Davenport C. Researching While Black: Why Conflict Research Needs More African Americans (Maybe). 2013. PoliticalViolenceataGlance.org. http://politicalviolenceataglance.org/2013/04/10/researching-while-black-why-conflict-research-needs-more-african-americans-maybe/ Retrieved on December 3, 2019.

Davidson D. Black sociologists: a critical analysis. Contrib Black Stud. 1977;1(4).

Davis J. How a denial of tenure at Harvard became a national controversy. 2019. Vox.comhttps://www.vox.com/identities/2019/12/16/21020572/harvard-ethnic-studies-department. Retrieved on January 5, 2020.

Delgado R. The Imperial scholar: reflections on a review of civil rights literature. Univ Pa Law Rev. 1984;132(3):561.

Desmond M. Evicted: poverty and profit in the American City. 1st ed. New York: Crown Publishers; 2016.

Dettling LJ, Hsu JW, Jacobs L, Moore KB, Thompson JP. Recent trends in wealth-holding by race and ethnicity: evidence from the survey of consumer finances. FEDS Notes. 2017;2017(2083).

Dewey J. Democracy and education: an introduction to the philosophy of education. 2016.

Dion ML, Sumner JL, Mitchell SML. Gendered citation patterns across political science and social science methodology fields. Polit Anal. 2018;26(3):312–27.

Du Bois, W. E. B. 1968. The autobiography of W.E.B. Du Bois.

Du Bois WEB. The souls of black folk. New York: Dover; 1994.

Du Bois WEB, Eaton I. The Philadelphia negro: University of Pennsylvania Press; 1996.

Espino MM. Seeking the 'truth' in the stories we tell: the role of critical race epistemology in higher education research. Rev High Educ. 2012;36(1S):31–67.

Fanon F, Philcox R. The Wretched of the Earth: Frantz Fanon ; Translated from the French by Richard Philcox ; Introductions by Jean-Paul Sartre and Homi K. Bhabha. New York: Grove Press; 2004.

Finklestein MJ, Conley VM, Schuster JH. Taking the Measure of Faculty Diversity. TIAA Institute; 2016. https://www.tiaainstitute.org/sites/default/files/presentations/2017-02/taking_the_measure_of_faculty_diversity.pdf. Retrieved on January 15, 2020.

Ford DY. The American achievement ideology as perceived by urban African-American students: explorations by gender and academic program. Urban Educ. 1992;27(2):196–211.

Garcia JA. The race project: researching race in the social sciences researchers, measures, and scope of studies. J Race Ethn Polit. 2017;2(2):300–46.

Giddings P. Ida: A Sword among Lions: Ida B. Wells and the Campaign against Lynching. 1st ed. New York: Amistad; 2009.

Go J. Race, empire, and epistemic exclusion: or the structures of sociological thought. Sociol Theory. 2020;38(2):79–100.

Goffman A. On the run: fugitive life in an American City. In: Chicago. London: The University of Chicago Press; 2014.

Gorman W. W.E.B. Du Bois and his work. Fourth Int. 1950;11(3):80–6.

Grant L, Ward KB. Gender AND publishing in sociology. Gend Soc. 1991;5(2):207–23.

Grollman EA. Objectivity and Oppression in Academia. 2016. Egrollman.comhttps://egrollman.com/tag/me-search/ Retrieved on July 17, 2020.

Haraway D. Situated Knowledges: the science question in feminism and the privilege of partial perspective. Fem Stud. 1988;14(3):575.

Harris A. The Disciplines Where No Black People Earn Ph.D.s. The Atlantic. 2019. https://www.theatlantic.com/education/archive/2019/04/lack-of-black-doctoral-students/587413/. Retrieved on December 20, 2019.

Hartman SV. Wayward lives, beautiful experiments: intimate histories of social upheaval. 1st ed. New York: W.W. Norton & Company; 2019.

Hartmann D, Croll PR, Guenther K. The race relations 'problematic' in American sociology: revisiting Niemonen's case study and critique. Am Sociol. 2003;34(3):20–55.

Heath J. The Problem of 'Me' Studies. The Chronicle of Higher Education. 2015. https://www.chronicle.com/article/The-Problem-of-Me-Studies/232817. Retrieved November 15, 2019.

Hermanowicz JC, Clayton KA. Race and publishing in sociology. Am Sociol. 2020;51(2):197–214.

Hiraldo P. The role of critical race theory in higher education. Vermont Connect. 2010;31:53–9.

Hochschild JL. The new American dilemma: liberal democracy and school desegregation. New Haven: Yale University Press; 1984.

Huelsman M. The debt divide: the racial and class bias behind the 'new Normal' of student borrowing. Demos. 2019. https://www.demos.org/sites/default/files/publications/Mark-Debt%20divide%20Final%20%28SF%29.pdf. Retrieved January 18, 2020.

Jack AA. The privileged poor: how elite colleges are failing disadvantaged students. Cambridge: Harvard University Press; 2019.

Key RC. Society and sociology: the dynamics of Black sociological negation. Phylon (1960-). 1978;39(1):35.

Ladson-Billings G. The evolving role of critical race theory in educational scholarship. Race Ethn Educ. 2005;8(1):115–9.

Li D, Koedel C. Representation and salary gaps by race-ethnicity and gender at selective public universities. Educ Res. 2017;46(7):343–54.

Mason PL, Myers SL, Darity WA. Is there racism in economic research? Eur J Polit Econ. 2005;21(3):755–61.

Matthew PA, editor. Written/unwritten: diversity and the hidden truths of tenure. Chapel Hill: University of North Carolina Press; 2016.

May VM. Anna Julia Cooper, visionary black feminist: a critical introduction. New York: Routledge; 2007.

McCoy DL, Rodricks DJ. Critical race theory in higher education: 20 years of theoretical and research innovations: critical race theory in higher education. ASHE High Educ Rep. 2015;41(3):1–117.

McMillan JH, Schumacher S. Research in education: evidence-based inquiry. 7th ed. Boston: Pearson; 2010.

Mills CW. The Racial Contract. Nachdr. Ithaca: Cornell Univ. Press; 2011.

Morris AD. The scholar denied: W.E.B. Du Bois and the birth of modern sociology. Oakland: University of California Press; 2015.

Mueller JC. Producing colorblindness: everyday mechanisms of white ignorance. Soc Probl. 2017;64(2):219–38.

Myrdal G, Bok S. An American dilemma: the negro problem and modern democracy. New Brunswick: Transaction Publishers; 1996.

National Science Foundation, National Center for Science and Engineering Statistics, Survey of Earned Doctorates. Table 19: "Doctorate recipients, by ethnicity, race, and citizenship status: 2008–17."

Nelson DJ, Cheng HN, editors. Diversity in the scientific community volume 1: quantifying diversity and formulating success, Vol, vol. 1255. Washington, DC: American Chemical Society; 2017.

Nettles MT, Perna LW. Sex and race differences in faculty salaries, tenure, rank, and productivity: why, on average do women, African-Americans, and Hispanics have lower salaries, tenure, and rank? Association for the Study of Higher Education. 1995:2–48.

Niemonen J. The race relations problematic in American sociology: a case study and critique. Am Sociol. 1997;28(1):15–54.

Pedersen AY. 100 most important sociological books of the 20th century. 2012. Handout.comhttp://www.handoutnu.dk/2012/04/100-most-important-sociological-books.html. Retrieved on December 5, 2019.

Price GN, Sharpe RV. Is the economics knowledge production function constrained by race in the USA? J Knowl Econ. 2020;11(2):614–29.

Ray V. The unbearable whiteness of Mesearch. 2016. InsideHigherEd.comhttps://www.insidehighered.com/advice/2016/10/21/me-studies-are-not-just-conducted-people-color-essay. Retrieved on June 5, 2020.

Ray V. A theory of Racialized organizations. Am Sociol Rev. 2019;84(1):26–53.

Romero M. Reflections on 'the department is very male, very white, very old, and very conservative': the functioning of the hidden curriculum in graduate sociology departments. Soc Probl. 2017;64(2):212–8.

Saint-Arnaud P, Feldstein P. African American pioneers of sociology: a critical history: University of Toronto Press; 2009.

Seamster L. Black debt, white debt. Contexts. 2019;18(1):30–5.

Spalter-Roth R, Shin JH, Smith JA, Kalb AC, Moore KK, Cid-Martinez I, et al. "Raced" organizations and the academic success of underrepresented minority faculty members in sociology. Sociol Race Ethn. 2019;5(2):261–77.

Steinmetz G, editor. Sociology and empire: the Imperial entanglements of a discipline: Duke University Press; 2013.

Sumerau JE. Cisgender Me-Search. 2016. InsideHIgherEd.comhttps://www.insidehighered.com/advice/2016/08/05/most-research-cisgender-scholars-can-be-defined-me-search-essay. Retrieved on July 17, 2020.

U.S. Department of Education, National Center for Education Statistics. The condition of education 2019 (NCES 2019–144), Characteristics of Postsecondary Faculty. 2019.

U.S. News and World Report. Best graduate sociology programs. 2017. At https://wwwusnewscom/best-graduate-schools/top-humanities-schools/sociology-rankings. Retrieved June 10, 2020.

Watson W. The idea of black sociology: its cultural and political significance. Am Sociol. 1976;11(2):115–23.

Wildman SM. Privilege revealed: how invisible preference undermines America. New York: New York University Press; 1996.

Wingfield AH. Systemic racism persists in the sciences. Science. 2020;369(6502):351.

Wright E. The first American School of Sociology: W.E.B. Du Bois and the Atlanta sociological laboratory. London New York: Routledge; 2017.

Wright E. Jim crow sociology: the black and southern roots of American sociology. Cincinnati: University of Cincinnati Press; 2020.

Wright II, Earl. Using the master's tools: Atlanta University and American sociology, 1896-1924. Sociol Spectr. 2002;22(1):15–39.

Wright II, Earl. W. E. B. Du Bois and the Atlanta University studies on the negro, revisited. J Afr Am Stud. 2006;9(4):3–17.

Yosso TJ. Whose culture has capital? A critical race theory discussion of community cultural wealth. Race Ethn Educ. 2005;8(1):69–91.

Zambrana RE, Wingfield AH, Lapeyrouse LM, Dávila BA, Hoagland TL, Valdez RB. Blatant, subtle, and insidious: URM faculty perceptions of discriminatory practices in predominantly white institutions. Sociol Inq. 2017;87(2):207–32.
Ethics declarations
Conflict of Interest
The author declares that there is no conflict of interest.
Additional information
Publisher's Note
Springer Nature remains neutral with regard to jurisdictional claims in published maps and institutional affiliations.
About this article
Cite this article
Harris, J.L. Black on Black: The Vilification of "Me-Search," Tenure, and the Economic Position of Black Sociologists. J Econ Race Policy 4, 77–90 (2021). https://doi.org/10.1007/s41996-020-00066-x
Received:

Revised:

Accepted:

Published:

Issue Date:

DOI: https://doi.org/10.1007/s41996-020-00066-x
Keywords