Zusammenfassung
Das Syndrom polyzystischer Ovarien (PCOS) gilt als die häufigste endokrine Erkrankung bei Frauen mit Kinderwunsch und ist ein klinisches Syndrom mit unterschiedlichen phänotypischen Ausprägungen. Bei PCOS gibt es kein einzelnes diagnostisches Kriterium für die klinische Diagnostik, sondern meist besteht eine Kombination mehrerer klinischer Symptome. Eine kausale Behandlung ist wegen des fehlenden Wissens der Pathogenese des PCOS derzeit nicht möglich. Obwohl noch nicht ausreichend klinische Evidenz mit Studien vorliegt, erscheint der wichtigste therapeutische Ansatz bei PCOS eine Lebensstilmodifikation mit ausgewogener Mischkost und Steigerung der körperlichen Aktivität zu sein. In diesem Manuskript beschreiben wir, warum Lebensstilmodifikation als Grundlage der Therapie bei PCOS erscheint und das antidiabetische Medikament Metformin nur als eine begleitende Therapie zu dieser Lebensstilmodifikation gelten sollte.
Abstract
Polycystic ovary syndrome (PCOS) is the most common endocrine disorder in women who want to have children and is a clinical syndrome with variable phenotypic characteristics. In PCOS there is no single diagnostic criterion for clinical diagnosis, but there is usually a combination of several clinical symptoms. Because of the lack of knowledge of the pathogenesis in PCOS a causal treatment is currently not available. Although there is so far not enough clinical evidence available based on scientific studies, the most important therapeutic approach in PCOS seems to be life style modification with a balanced diet and increased physical activity. In this manuscript we describe why life style modification seems to be the basis of therapy in PCOS, and that the antidiabetic drug metformin should only be considered as an adjunctive therapy to this life style modification.
This is a preview of subscription content, log in to check access.
Access options
Buy single article
Instant access to the full article PDF.
US$ 39.95
Price includes VAT for USA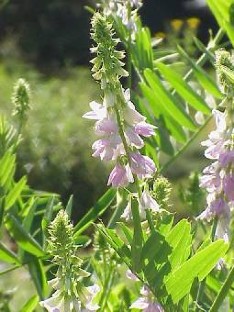 Literatur
1.

Bednarska S et al (2017) The pathogenesis and treatment of polycystic ovary syndrome: what's new? Adv Clin Exp Med 26:359–367

2.

Macut D et al (2017) Insulin and the polycystic ovary syndrome. Diabetes Res Clin Pract 130:163–170

3.

Haas J et al (2017) Should metformin be included in fertility treatment of PCOS patients? Med Hypotheses 100:54–58

4.

Heukamp I et al (2013) Update on type 1 diabetes. Internist 54:201–214

5.

Romero R et al (2017) Metformin, the aspirin of the 21st century: its role in gestational diabetes mellitus, prevention of preeclampsia and cancer, and the promotion of longevity. Am J Obstet Gynecol 217:282–302

6.

NCD Risk Factor Collaboration (2017) Worldwide trends in body-mass index, underweight, overweight, and obesity from 1975 to 2016: a pooled analysis of 2416 population-based measurement studies in 128·9 million children, adolescents, and adults. Lancet. https://doi.org/10.1016/S0140-6736(17)32129-3

7.

Bals-Pratsch M et al (2017) Glukosestoffwechsel und assistierte Reproduktion. Gynakol Endokrinol 15:108–115

8.

Stein IF et al (1935) Amenorrhea associated with bilateral polycystic ovaries. Am J Obstet Gynecol 29:181–191

9.

Jeanes Y, Reeves S (2017) Metabolic consequences of obesity and insulin resistance in polycystic ovary syndrome: diagnostic and methodological challenges. Nutr Res Rev 30:97–105

10.

Galega officinalis, https://en.wikipedia.org/wiki/Galega_officinalis. Zugegriffen: 14. Oktober 2017

11.

Tseng E et al (2017) Metformin use in prediabetes among U.S. adults, 2005–2012. Diabetes Care 40:887–893

12.

U.S. National Library of Medicine. https://clinicaltrials.gov/. Zugegriffen: 14. Oktober 2017

13.

Tso LO et al (2014) Metformin treatment before and during IVF or ICSI in women with polycystic ovary syndrome. Cochrane Database Syst Rev. https://doi.org/10.1002/14651858.CD006105.pub3

14.

Esquivel MA et al (2017) Optimizing diabetes treatment in the presence of obesity. Cleve Clin J Med 84:S22–S29

15.

Lalau JD et al (2015) Metformin and other antidiabetic agents in renal failure patients. Kidney Int 87:308–322

16.

Blair SN et al (2015) Energy balance: a crucial issue for exercise and sports medicine. Br J Sports Med 49:970–971

17.

Malhotra A et al (2015) It is time to bust the myth of physical inactivity and obesity: you cannot outrun a bad diet. Br J Sports Med 49:967–968

18.

Tilman D et al (2014) Global diets link environmental sustainability and human health. Nature 515:518–522

19.

Kearns CE et al (2016) Sugar industry and coronary heart disease research. A historical analysis of internal industry documents. JAMA Intern Med 176:1680–1685

20.

Magkos F et al (2016) Effects of moderate and subsequent progressive weight loss on metabolic function and adipose tissue biology in humans with obesity. Cell Metab 23:591–601

21.

Perry RJ et al (2017) Mechanisms by which a very-low-calorie diet reverses hyperglycemia in a rat model of type 2 diabetes. Cell Metab. https://doi.org/10.1016/j.cmet.2017.10.004

22.

Levine ME et al (2014) Low protein intake is associated with a major reduction in IGF-1, cancer, and overall mortality in the 65 and younger but not older population. Cell Metab 19:407–417

23.

Talei M et al (2017) Meat, dietary heme iron, and risk of type 2 diabetes mellitus: the Singapore Chinese Health Study. Am J Epidemiol 186:824–833

24.

Schnedl WJ et al (2017) Non-celiac gluten sensitivity. People without celiac disease avoiding gluten – is it due to histamine intolerance? Inflamm Res. https://doi.org/10.1007/s00011-017-1117-4

25.

Lowe WL Jr et al (2017) Maternal BMI and glycemia impact the fetal metabolome. Diabetes Care 40:902–910

26.

Moran LJ et al (2013) Dietary composition in the treatment of polycystic ovary syndrome: a systematic review to inform evidence-based guidelines. J Acad Nutr Diet 113:520–545

27.

Han S et al (2017) Different types of dietary advice for women with gestational diabetes mellitus. Cochrane Database Syst Rev. https://doi.org/10.1002/14651858.CD009275.pub2

28.

Shepherd E et al (2017) Combined diet and exercise interventions for preventing gestational diabetes mellitus. Cochrane Database Syst Rev. https://doi.org/10.1002/14651858.CD010443.pub3

29.

Goodarzi-Khoigani M et al (2017) Prevention of insulin resistance by dietary intervention among pregnant mothers: A randomized controlled trial. Int J Prev Med 8:85
Ethics declarations
Interessenkonflikt
W.J. Schnedl und M. Schenk geben an, dass kein Interessenkonflikt besteht.
Dieser Beitrag beinhaltet keine von den Autoren durchgeführten Studien an Menschen oder Tieren.
Additional information
Teile dieser Übersichtsarbeit wurden bei der gemeinsamen Jahrestagung der Österreichischen Gesellschaft für Reproduktionsmedizin und Endokrinologie und der Österreichischen IVF-Gesellschaft am 28. September 2017, Schloss Seggau, Österreich, präsentiert.
About this article
Cite this article
Schnedl, W.J., Schenk, M. Das Syndrom polyzystischer Ovarien und Metformin. J. Gynäkol. Endokrinol. 28, 10–13 (2018). https://doi.org/10.1007/s41974-018-0034-z
Schlüsselwörter
Syndrom polyzystischer Ovarien

Metabolisches Syndrom

Diabetes mellitus Typ 2

Metformin

Gestationsdiabetes
Keywords
Polycystic ovary syndrome

Metabolic syndrome

Diabetes mellitus, type 2

Metformin

Gestational diabetes