Abstract
Question
What lessons can evidence-based policing draw from the three-decade history of evidence-based medicine?
Evidence
Ongoing research and practice in evidence-based medicine 1992–2021.
Findings
Evidence-based medicine has not met its goals due to the difficulty of behavior change, but changing financial incentives and information technology advances are beginning to have a significant impact.
Conclusion
Evidence-based policing may benefit from evidence-based medicine's experiences with diffusion of innovation and changing inbred cultural practices.
Access options
Buy single article
Instant access to the full article PDF.
USD 39.95
Price includes VAT (USA)
Tax calculation will be finalised during checkout.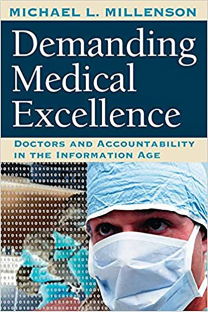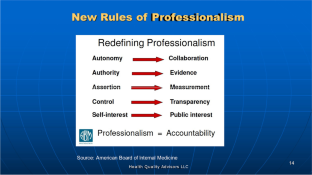 References
ABIMFoundation. (2002). Medical professionalism in the new millennium: A physician charger. Annals of Internal Medicine., 136(3), 243–246.

Anderson, E., & Burris, S. (2017). Policing and public health: Not quite the right analogy. Policing and Science., 27(3), 300–313.

Armacost B. (2016). The organizational reasons police departments don't change. Harvard Business Review. August 19. Retrieved from https://bit.ly/2VJSgct. Accessed 21 Sept 2021.

Bierman, A. S., & Dunn, J. R. (2006). Swimming upstream: Access, health outcomes and the social determinants of health. Journal of General Internal Medicine., 21(1), 99–100.

Bland N., Calder A., Fyfe N. R., et al. (2021). Public policy reform and police prevention: A journey upstream? Policing: A Journal of Policy and Practice. February 22. Retrieved from https://bit.ly/3kbNZYA. Accessed 21 Sept 2021.

Boulton, L., Phythian, R., Kirby, S., & Dawson, I. (2021). Taking an evidence-based approach to evidence-based policing research. Policing: A Journal of Policy and Practice., 15(2), 1290–1305.

De Saint-Exupery, A. (2018). The little prince. Translated by Irene Testot-Ferry, Wordsworth editions. Original copyright 1943.

Doyle, J. C. (1953). Unnecessary hysterectomies: Study of 6,248 operations in thirty-five hospitals during 1948. JAMA, 151(5), 1105–1111.

Evidence-based Medicine Working Group. (1992). Evidence-based medicine. A new approach to teaching the practice of medicine. JAMA, 268, 2420–2425.

Freidson, E. (1970). Profession of medicine: A study of the sociology of applied knowledge (p. 347). Dodd, Mead.

Goulka, J., del Pozo, B., & Beletsky, L. (2021). From public safety to public health: Re-envisioning the goals and methods of policing. Journal of Community Safety and Well-Being., 6(1), 22–27.

Gourley, G. D. (1954). Police public relations. Annals of the American Academy Political and Social Science, 291, 135–142.

Kirsch, M.L. (2013). Law enforcement and medicine: The ties that bind both professions. February 6. KevinMD.com. Retrieved from https://bit.ly/3tEIg0A. Accessed 21 Sept 2021.

Kohn L.T., Corrigan J.M. and Donaldson M.S. (2000). To err is human: Building a safer health system. Washington, D.C.: National Academy Press.

Kuhn T. (1970). The structure of scientific revolutions. 2nd ed. Chicago: University of Chicago Press, 175.

Lum, C., Stoltz, M., Koper, C. S., & Scherer, J. A. (2019). Research on body-worn cameras. Criminology & Public Policy, 18(1), 93–116.

Makary, M. A., & Daniel, M. (2016). Medical error – the third leading cause of death in the U.S. BMJ, 353, 2139.

McGlynn, E. A., Asch, S. M., Adams, J., et al. (2003). The quality of health care delivered to adults in the United States. The New England Journal of Medicine., 348(26), 2635–2645.

McGlynn, E. A. (2020). Measuring and improving quality in the U.S.: Where are we today? Journal of the American Board of Family Medicine., 33(Supplement), S28–S35.

Millenson, M. L. (1997). Demanding medical excellence: Doctors and accountability in the information age. Chicago: University of Chicago Press.

Richardson W. C., Berwick D. M., Bisgard J., et al. (2001) Crossing the quality chasm: A new health system for the 21st century. Washington, D.C.: National Academy Press.

Rogers EM. (1983). Diffusion of innovations, 3d ed. Detroit: Free Press.

Romo V. (2021). Minnesota attorney general callas Chauvin guilty verdict "first step" toward justice. National Public Radio. April 20. Retrieved from https://n.pr/2YW3hbT. Accessed 21 Sept 2021.

Sherman, L.W. (1998). Evidence-based policing. Washington, DC: Police Foundation. https://www.policefoundation.org/wp-content/uploads/2015/06/Sherman-1998-Evidence-Based-Policing.pdf. Accessed 21 Sept 2021

Sherman, L. W. (2013). The rise of evidence-based policing: Targeting, testing, and tracking. Crime and Justice, 42(1), 377–451.

Sherman, L. W. (2020). Targeting American policing: Rogue cops or rogue cultures? Camb J Evid Based Policing, 4, 77–88. https://doi.org/10.1007/s41887-020-00046-z

Sherman, L.W. (2021). Remarks to the American Society of Evidence-Based Policing conference, panel on "evidence-based policing: origins and ongoing challenges'' August 28.

Washington Post. (2021). Fatal force: 937 people have been shot and killed by police in the past year. The Washington Post. September 13. Retrieved from https://wapo.st/3z7INsZ. Accessed 21 Sept 2021.

Waters, R. (2021). Enlisting mental health workers, not cops, in mobile crisis response. Health Affairs., 40(6), 864–869.
Acknowledgements
The author wishes to thank the American Society for Evidence-Based Policing for organizing a panel on this topic at its 2021 annual meeting, which featured a discussion with Lawrence Sherman and Renee Mitchell. This paper is a revised version of the talk delivered at that session by the author.
Additional information
Publisher's Note
Springer Nature remains neutral with regard to jurisdictional claims in published maps and institutional affiliations.
About this article
Cite this article
Millenson, M.L. Docs and Cops: Origins and Ongoing Challenges of Evidence-Based Policing. Camb J Evid Based Polic (2021). https://doi.org/10.1007/s41887-021-00069-0
Keywords
Autonomy

Accountability

Evidence-based medicine

Evidence-based policing

Behavior change