Abstract
Nature is a great laboratory where many experiments are taking place every moment. Especially, nature-based design is perhaps the oldest methodology of design with examples from all over the fields of applied sciences. From the conceptual side, product design uses a different approach in nature-based methodology. The proposed conceptual product design concept is dealing with in-store displays that are inspired from nature forms. Those nature-based design ideas can lead to further opportunities for research and marketing success of the retail industry. A number of illustrative case studies of in-store displays are presented in this paper.
This is a preview of subscription content, log in to check access.
Access options
Buy single article
Instant access to the full article PDF.
US$ 39.95
Price includes VAT for USA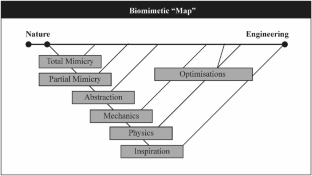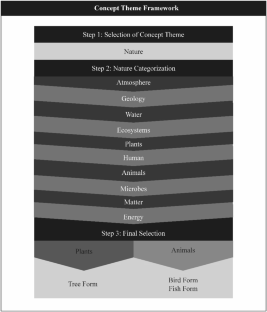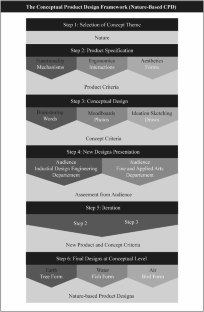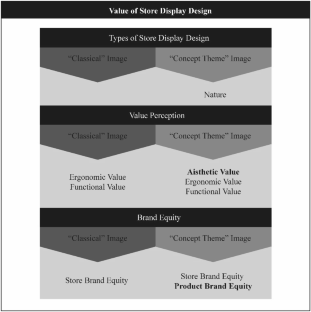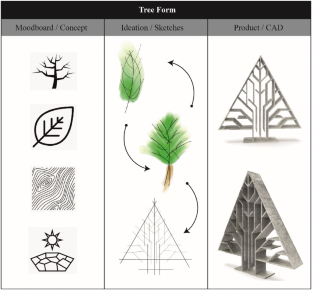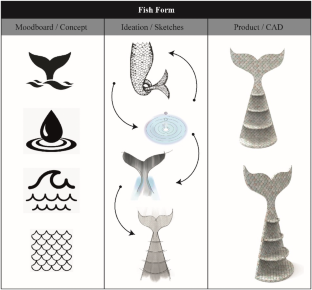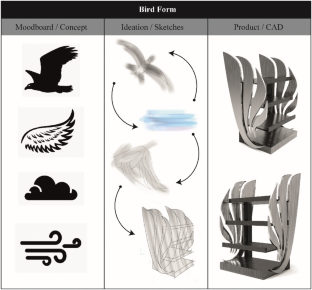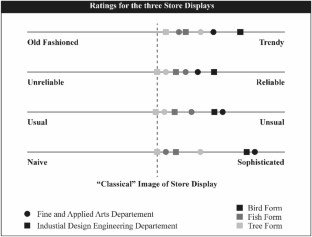 References
1.

Bar-Cohen Y (2012) Nature as a model for mimicking and inspiration of new technologies. IJASS 13(1):1–13

2.

Hu N, Feng P, Dai G (2013) The gift from nature: bio-inspired strategy for developing innovative bridges. J Bionic Eng 10:405–414

3.

Vincent JFV (2001) Stealing ideas from nature. In: Pellegrino S (eds) Deployable structures, vol 412. Springer, Vienna, pp 51–58, ISBN: 978-3-211-83685-9

4.

Berger G, Barbu MC, Huber H, Berger J, Schwarzmann G (2016) Applying biomimicry in lightweight wood panel development. Paper presented at world conference on timber engineering—WCTE 2016, Vienna, Austria, 22–25 August

5.

Ebster C, Garaus M (2015) Store design and visual merchandising: creating store space that encourages buying, 2nd edn. Business Expert Press, ISBN: 978-1631571121

6.

Johansen LV, Berg A (2016) The nature as an inspiration to encourage users to extend the life of packaging. Paper presented at the proceedings of the 18th international conference on engineering and product design education: design education: collaboration and cross-disciplinarity, Aalborg, Denmark, pp 114–119

7.

Krishnakumar M (2014) The role of visual merchandising in apparel purchase decision. IUP J Manag Res 13(1):37–54

8.

Aaker DA (1991) Managing brand equity: capitalizing on the value of brand name. Jossey Bass, ISBN: 978-0029001011

9.

Beristain JJ, Zorrilla P (2011) The relationship between store image and store brand equity: a conceptual framework and evidence from hypermarkets. J Retail Consum Serv 18:562–574

10.

Kyratsis P, Dimou E, Efkolidis N, Manavis A (2014) Conceptual Product Design inspired from nature. Appl Mech Mater 657:1026–1130

11.

Kyratsis P, Dimou E, Manavis A, Bilalis N (2015) An inspired from nature design methodology for the fashion industry. Appl Mech Mater 760:33–38
Additional information
Publisher's Note
Springer Nature remains neutral with regard to jurisdictional claims in published maps and institutional affiliations.
About this article
Cite this article
Manavis, A., Sourris, T., Dimou, E. et al. An Inspiration from Nature Design Methodology for In-Store Displays. J Package Technol Res 3, 141–148 (2019). https://doi.org/10.1007/s41783-019-00057-w
Received:

Accepted:

Published:

Issue Date:
Keywords
Visual merchandise

In-store displays

Brand equity

Nature-based

Conceptual design