Production of the novel fibrous structure of poly(ε-caprolactone)/tri-calcium phosphate/hexagonal boron nitride composites for bone tissue engineering
Abstract
Nanofibrous composites of the poly(ε-caprolactone) (PCL), tricalcium phosphate (TCP), and hexagonal boron nitride (h-BN) with different compositions were manufactured by using an economical and non-complicated method called electrospinning. Produced fibrous structures showed no bead formation and had a clean surface. Characterization of the composites showed that particles were successfully mixed with polymer phase. High cell activity of SaOS-2 cells on the composites was observed with SEM images. In addition, fibrous scaffolds are biocompatible with human bone tissue and are highly degradable.
Keywords
Biopolymers 
Biofibers 
Biomaterials 
Poly(ε-caprolactone) 
Composites 
Notes
Acknowledgements
We thank Dr. Ali Can Zaman for taking SEM images and Mediha Suleymanoglu for advising in in vitro testing. Prof. Dr. Ayhan Mergen is also co-author in this paper. He had worked a lot on the X-ray diffraction patterns of this valuable research. We owe a lot from his prestigious knowledge on this work. Dr. Mergen was the head of the Department of Metallurgical and Materials Engineering, Faculty of Engineering, of the Marmara University. He passed away after submitting this paper (August 20, 2017). We dedicate this paper to him. God (Allah) bless you our dear friend. Rest in peace.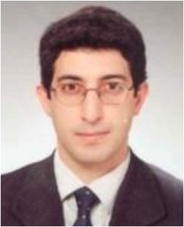 Funding information
This study is funded by the Marmara University with the BAPKO project (FEN-C-YLP-250416-0182).
Copyright information
© Australian Ceramic Society 2017