Abstract
Current war in Yemen affects the lives of Yemenis, their properties, and basic needs through several impacts and damages on fuel, electricity, and water systems. This paper investigates how this war has affected the people's main water sources. The war impact framework developed in this study is the combination of difference-in-difference (DID) and Human Rights to Water and Sanitation (HRWS) framework, as so far there are no tools to gage the impact of wars on people's choices of water sources. The availability, accessibility, and prices of water keep unstable. Decentralized systems of water and energy showed more stability than public-centralized systems. The majority of families relied on the public water and electricity systems before the war. Now, while the war is ongoing the public water networks and electricity grids serve not more than 10% of families. Solar energy has become the first energy source. Rainwater started to be collected as secondary water source. Getting water and energy through renewable sources is accepted and supported by locals. Many people are willing to continue using these new sources. This study verifies the importance of renewable resources transition to achieve secure sustainable water management.
Article Highlights
The current war in Yemen affects water sources; in terms of water availability, accessibility, quality, affordability, and accessibility.

Decentralized community-based systems showed more resilience than public-centralized systems.

People go back to use renewable source of rainwater harvesting.

People expressed their willingness to continue using sustainable sources of rainwater and solar energy.
Access options
Buy single article
Instant access to the full article PDF.
USD 39.95
Price includes VAT (USA)
Tax calculation will be finalised during checkout.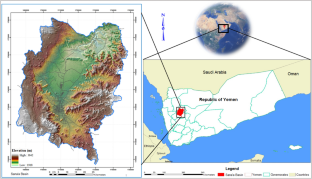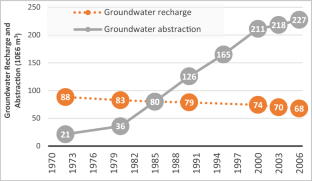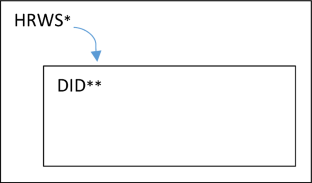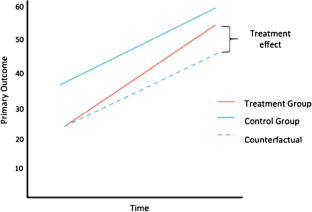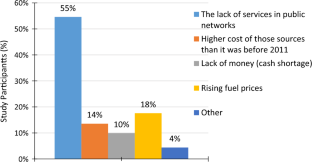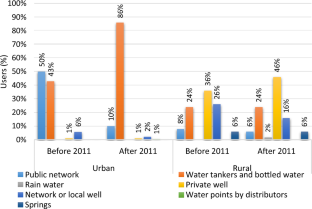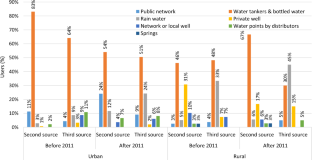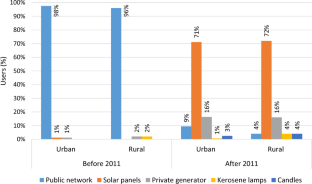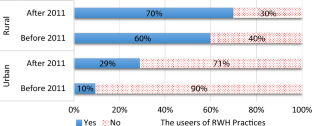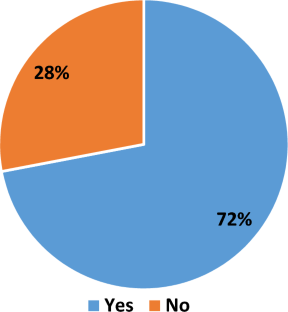 Notes
1.

Using geometric method: Pt= P0 (1 + r)t, where P0 is the initial population and Pt is the population t years later and r is the annual growth rate (5.5% in urban and 3.2% in rural areas of Sana'a basin) _ P0 = P2004 as in Population census 2004. Source of data Central Statistical Agency (YCSA), Yemen.

2.

Piped government network, local, private and cooperation networks.

3.

1 US$ equivalent to 215 YR as pre-crisis exchange rate and 350 YR as official exchange rate (more than 600 YR in black market).

4.

1 US$ equivalent to 215 YR as pre-crisis exchange rate and 350 YR as official exchange rate (more than 600 YR in black market).

5.

SFD: is an active public institution, established by Law No. 10 of 1997 to contribute to achieve national social and economic development plans for poverty reduction (DPPRs) and to encourage innovative and participatory approaches to delivering demand-driven social services. For more information: http://www.sfd-yemen.org/.

6.

SFD targets the most water-scarce areas, which are usually rural areas away from public/private services. In urban areas of the Sana'a basin they have only a number of ferrocement rainwater harvesting systems in 11 public schools and for training purposes.

7.

Siqyat: (singular siqaya) are roofed techniques. They are commonly built partly below ground with the roof showing above ground. A single Siqya, being implemented by SFD, is usually for a single household.

8.

LICFWP: aimed to increase the assets of the targeted, in need and vulnerable communities and alleviate poverty and unemployment through providing temporary job/fund opportunities for the skilled and semi-skilled local labors_http://www.sfd-yemen.org/category/14.

9.

Kuruf/karifis (s. karif) are big ponds or roofless man-made cisterns. This pond-type of storage structure is generally formed by damming a simple low-land area and diverting runoff into it from the surrounding areas.

10.

Birak (singular birkah) are another roofless system, usually underground and smaller than the kuruf ponds.

11.

Niqab (singular Noqbah) are underground, roofed and handmade cisterns.

12.

Majel (plural mawajel) is the common name given, in the north-western areas of the highland zone of Yemen—sad (dam).

13.

A khazzan (plural khazzanat) is a roofless modern storage system.
References
Al-ameri A, Schneider M, Abo-Lohom N, Janetz S (2014) Characteristics of stable isotopes of oxygen-18 and deuterium of groundwater in the Sana'a Basin aquifer systems. Yemen Arab J Sci Eng 39:5625–5636. https://doi.org/10.1007/s13369-014-1130-7

Albuquerque Cd (2014) Realising the human rights to water and sanitation: a handbook by the UN Special Rapporteur Catarina de Albuquerque. Office of the High Commissioner for Human Rights, Geneva. ISBN 978-989-20-4980-9

Alderwish AM (2011) Integrated water management for small catchments in arid mountainous region-yemen Int J Energy Environm Econ 19:699–715

Alderwish AM, Dottridge J (2013) Evaluation of user satisfaction of rural water supply in Yemen. J Water Sanit Hyg Develop 3:322–329. https://doi.org/10.2166/washdev.2013.067

Al-Kholid AGH, Youhong S, Al-Jabali AMO, Zhifeng S (2010) Approach to quantification drawdown of groundwater wells: a case study from Sana'a City. Yemen Global Geology 13:155–158

Alwathaf Y, El Mansouri B (2012) Hydrodynamic modeling for groundwater assessment in Sana'a Basin. Yemen Hydrogeol J 20:1375–1392. https://doi.org/10.1007/s00254-006-0620-7

Al-Weshali A, Bamaga O, Borgia C, Van Steenbergen F, Al-Aulaqi N, Babaqi A (2015) Diesel subsidies and Yemen politics: post-2011 crises and their impact on groundwater use and agriculture. Water Altern 8:215–236

Amit RK, Sasidharan S (2019) Measuring affordability of access to clean water: a coping cost approach. Resour Conserv Recycl 141:410–417. https://doi.org/10.1016/j.resconrec.2018.11.003

Baharoon DA, Rahman HA, Fadhl SO (2016) Personal and psychological factors affecting the successful development of solar energy use in Yemen power sector: a case study Renew Sust Energ Rev 60:516–535. https://doi.org/10.1016/j.rser.2016.01.004

Baquero OF, Gallego-Ayala J, Gine-Garriga R, de Palencia AJF, Perez-Foguet A (2017) The influence of the human rights to water and sanitation normative content in measuring the level of service. Soc Indic Res 133:763–786. https://doi.org/10.1007/s11205-016-1374-6

Bauer M, Blattman C, Chytilová J, Henrich J, Miguel E, Mitts T (2016) Can war foster cooperation? J Econ Perspect 30:249–274. https://doi.org/10.1257/jep.30.3.249

Bin Gadhi SM, Mukbel MA (1998) A review of renewable energy activities in Yemen. In: Proceedings of the 1998 6th Arab international solar energy conference, vol 14, pp 459–465

Burki T (2016) Yemen's neglected health and humanitarian crisis. Lancet 387:734–735. https://doi.org/10.1016/S0140-6736(16)00389-5

Collier P, Elliott VL, Hegre H, Hoeffler A, Reynal-Querol M, Sambanis N (2003) Breaking the conflict trap: civil war and development policy. A World Bank policy research report. World Bank and Oxford University Press, Washington, DC. © World Bank. https://openknowledge.worldbank.org/handle/10986/13938 License: CC BY 3.0 IGO. Accessed 2 May 2018

DHS (2015) Ministry of Public Health and Population (MOPHP), Central Statistical Organization (CSO) [Yemen], Pan Arab Program for Family Health (PAPFAM), and ICF International. 2015. Yemen National Health and Demographic Survey 2013. Rockville, Maryland, USA: MOPHP, CSO, PAPFAM, and ICF International

Dolatyar M, Gray TS (2000) The politics of water scarcity in the Middle East. Environ Polit 9:65–88. https://doi.org/10.1080/09644010008414538

Donoso G (2017) Urban water pricing in Chile: cost recovery, affordability, and water conservation. Wiley Interdiscip Rev Water 4:10. https://doi.org/10.1002/wat2.1194

Emenike CP, Tenebe IT, Omole DO, Ngene BU, Oniemayin BI, Maxwell O, Onoka BI (2017) Accessing safe drinking water in sub-Saharan Africa: Issues and challenges in South West Nigeria Sust Cities Soc 30:272–281

Enzler SM (2006) The impact of war on the environment and human health. Environmental effects of warfare

Foppen JWA, Naaman M, Schijven JF (2005) Managing water under stress in Sana'a. Yemen Arab J Sci Eng 30:69–83

Francis RA (2011) The impacts of modern warfare on freshwater ecosystems. Environ Manage 48:985–999. https://doi.org/10.1007/s00267-011-9746-9

GARWSP (2012) Report of indicators and results of the comprehensive field survey 2010–2011. GARWSP, Sana'a

Gawel E, Sigel K, Bretschneider W (2013) Affordability of water supply in Mongolia: empirical lessons for measuring affordability. Water Policy 15:19–42. https://doi.org/10.2166/wp.2012.192

Gertler PJ, Martinez S, Premand P, Rawlings LB, Vermeersch CMJ (2016) Impact evaluation in practice, second edition. Washington, DC: inter-American Development Bank and World Bank. © World Bank. https://doi.org/10.1596/978-1-4648-0779-4. https://openknowledge.worldbank.org/handle/10986/25030 License: CC BY 3.0 IGO". Accessed 28 Apr 2018

Ghulam M, Alshama'a MH (2016) Adapting a resilience improvement programme in conflict: experiences from Yemen. Field Exch Emerg Nutr Network ENN 53:47–50

GIZ (2016) Yemen water sector, a managerial, financial, human resource, operational structures-assessment of twelve water corporations, and their affiliated utilities—stage I & II—final report

GIZ (2018) Yemen Water sector—damage assessment report of twelve water supply and sanitation local corporations (LCs) and their affiliated branch offices and utilities—stage III-semi-final report

Gleick PH (1994) Water, war & peace in the Middle East. Environment 36:6–15. https://doi.org/10.1080/00139157.1994.9929154

Hadwan M, Alkholidi A (2016) Solar power energy solutions for Yemeni rural villages and desert communities. Renew Sustain Energy Rev 57:838–849. https://doi.org/10.1016/j.rser.2015.12.125

ICRC (2015) Bled dry, how war in the Middle East is bringing the region's water supplies to breaking point. An International Committee of the Red Cross (ICRC) report. ICRC, Geneva

Janzen A, Achari G, Dore MHI, Langford CH (2016) Cost recovery and affordability in small drinking water treatment plants in Alberta, Canada. J Am Water Work Assoc 108:E290–E298. https://doi.org/10.5942/jawwa.2016.108.0047

Kandeh J, Kumar L (2015) Developing a relative ranking of social vulnerability of governorates of Yemen to humanitarian crisis ISPRS. Int J Geo-Inf 4:1913–1935. https://doi.org/10.3390/ijgi4041913

KFW (2016) Technical needs assessment report (TNA2015), final technical assessment report for water sector in Yemen

King M (2016) The weaponization of Water in Syria and Iraq. Wash Q 38(4):153–169. https://doi.org/10.1080/0163660X.2015.1125835

Kohlitz J, Chong J, Willetts J (2016) Monitoring the human rights to water and sanitation: an analysis of policy in Pacific island countries. Water Policy 18:1436–1453. https://doi.org/10.2166/wp.2016.007

Misiedjan D, Van Rijswick M, Kwoei ATA (2014) A human right to water while the well runs dry: analysing the legal and regulatory framework of Yemen water law. J Water Law 24:199–206

NWSSIP (2014) National water sector strategy and investment program, NWSSIP II Intermediate Update 2014–2015_Ministry of Water and Environment

OCHA (2017) Yemen: humanitarian needs overview. United Nations Office for the Coordination of Humanitarian Affairs: 2017. OCHA, New York

Pomeranz DD (2017) Pomeranz, Dina. "Impact evaluation methods in public economics: a brief introduction to randomized evaluations and comparison with other methods". Public Finance Review (January 2017). Harvard Business School working paper, no. 16-049, October 2015

Rahaman MM (2012) Water wars in 21st century: speculation or reality? (Special Issue: Water wars in 21st century along international river basins: speculation or reality?). Int J Sustain Soc 4:3–10. https://doi.org/10.1504/ijssoc.2012.044658

Rawea A, Urooj S (2017) Remedy of chronic darkness & environmental effects in Yemen electrification system using sunny design. Int J Renew Energy Res 7:285–291

Selby J (2003) Dressing up domination as 'cooperation': the case of Israeli-Palestinian water relations. Rev Int Stud 29(1):121–138. https://doi.org/10.1017/S026021050300007X

SFD (2017) SFD database 2017, FajAttan—Sana'a. Social Fund for Development, Sana'a

SIDA (2016) Yemen Humanitarian Crisis Analysis 2016. The Swedish International Development Cooperation Agency, The Swedish International Development Cooperation Agency, Stockholm

Taher TM (2016) Groundwater abstraction management in Sana'a Basin, Yemen: a local community approach. Hydrogeol J 24:1593–1605. https://doi.org/10.1007/s10040-016-1435-6

Teodoro MP (2018) Measuring household affordability for water and sewer utilities. J Am Water Work Assoc 110:13–24. https://doi.org/10.5942/jawwa.2018.110.0002

Todd PE (2007) Evaluating social programs with endogenous program placement and selection of the treated. In: Schultz T, Strauss J (eds) Handbook of development economics, vol 4. North-Holland, Oxford

UNICEF, IPC-IG (2014) Yemen National Social Protection Monitoring Survey (NSPMS): 2012–2013 final report. Brasília: International Policy Centre for Inclusive Growth, www.ipc-undp.org

Visser I, Guijt I, Kusters C, Roefs M, Wildt MdRd, Wolsky A (2013) Impact evaluation: taking stock and looking ahead In: Guijt I, Kusters C (eds) Conference impact evaluation—taking stock and looking ahead, Wageningen, the Netherlands, 2013. Centre for Development Innovation, Wageningen UR, Centre for Development Innovation, Wageningen UR

Ward S, Abdelmeguid H, Farmani R, Memon FA, Butler D (2011) Sustainable water management—modelling acceptability for decision support: a methodology. In: 11th international conference on computing and control for the water industry, CCWI 2011. Centre for Water Systems, Exeter

WEC (2017) WEC field survey data: Humanitarian aspect of WASH in Yemen. Water and Environment Center, Sana'a University, Sana'a

Winkler IT (2016) The human right to sanitation Univ Pa. J Int Law 37:1331–1406

Wolf AT (1998) Conflict and cooperation along international waterways. Water Policy 1:251–265

Wolf AT (1999) "Water wars" and water reality: conflict and cooperation along international waterways. In: Lonergan SC (ed) Environmental change, adaptation, and security. NATO ASI Series (2. Environment), vol 65. Springer, Dordrecht. https://doi.org/10.1007/978-94-011-4219-9_18

Wolf AT, Kramer A, Carius A, Dabelko GD (2005) Managing water conflict and cooperation. In: Renner M et al (eds) State of the World 2005: Redefining global security. Worldwatch Institute, Washington, DC, pp 80–95

Zeitoun M (2008) Power and water in the Middle East: the hidden politics of the Palestinian-Israeli water conflict. In: Tauris IB (ed) Illustrated (reprint edn)

Zeitoun M, Eid-Sabbagh K, Loveless J (2014) The analytical framework of water and armed conflict: a focus on the 2006 Summer War between Israel and Lebanon. Disasters 38:22–44. https://doi.org/10.1111/disa.12039

Zolnikov TR (2013) The Maladies of water and war: addressing poor water quality in Iraq. Am J Public Health 103:980–987. https://doi.org/10.2105/AJPH.2012.301118
Electronic supplementary material
Below is the link to the electronic supplementary material.
About this article
Cite this article
Aklan, M.M., de Fraiture, C. & Hayde, L.G. Which Water Sources Do People Revert to in Times of War? Evidence from the Sana'a Basin, Yemen. Int J Environ Res 13, 623–638 (2019). https://doi.org/10.1007/s41742-019-00205-9
Received:

Revised:

Accepted:

Published:

Issue Date:
Keywords
Water sources

War impact

Renewable resources

Rainwater harvesting