Abstract
A new ambient ion source was developed and its application to real samples has been demonstrated. This ion source is based on a previously build ion source using chemical ionization under atmospheric pressure and extractive electrospray ionization (DIP-APCI/EESI). To enhance the range of analytes, we added to this ion source a photoionization lamp to enable also photoionization, which allows the possibility to analyze polar (EESI), middle (APCI) and non-polar (APPI) analytes with the same source and with no or only a small change of the setup. In comparison with DIP-APCI, this ion source reaches similar analytical limits but shows better sensitivity for some aromatic and non-polar analytes. The analysis of bisphenol A from extracts of recycled paper demonstrates the use of this ion source for real samples. Quantification was possible by the use of a deuterated internal standard that was added to the papers before extraction. Here atmospheric pressure chemical ionization leads to bad results due to ion suppression, whereas atmospheric pressure photoionization shows results that fit to literature values.
Access options
Buy single article
Instant access to the full article PDF.
US$ 39.95
Tax calculation will be finalised during checkout.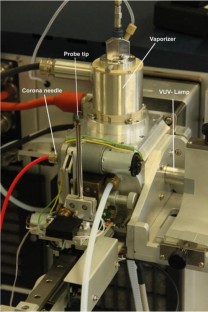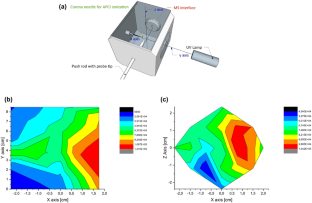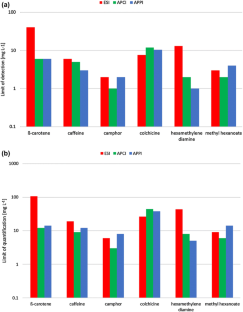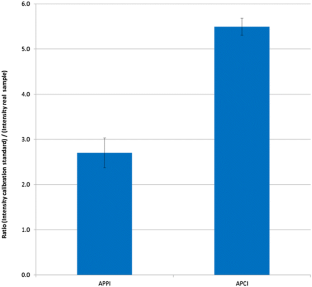 Acknowledgements
We are thankful to iGenTrax UG and SIM GmbH for technical support. Furthermore, we acknowledge AIF for financial support due to project number KF2210314NT3.
About this article
Cite this article
Horst, S., Schmitz, O.J. Quantitative Analysis of Bisphenol A in Recycled Paper with a Novel Direct Inlet Probe-Atmospheric Pressure Photoionization–IonTrap-MS. J. Anal. Test. 1, 255–263 (2017). https://doi.org/10.1007/s41664-017-0034-4
Received:

Accepted:

Published:

Issue Date:
Keywords
Ambient ionization

Bisphenol A

Atmospheric pressure photoionization

DIP-APPI

Recycled paper