Abstract
Using data from the 2004 to 2014 AmericasBarometer surveys, this paper examines attitudes toward politics among Nicaraguan Protestants, who in 2014 represented an astounding 38.4% of the total national population in Nicaragua. We find that while Protestants are more conservative than Catholics or the non-affiliated on specific social issues such as abortion and homosexuality, they are equally or more supportive as are Catholics for President Ortega and the Frente Sandinista de Liberación Nacional (FSLN) and differ little from Catholics on a scale for ideological self-placement. The Nicaraguan case is telling, because it suggests that populist politicians such as Daniel Ortega have discovered a potential winning electoral strategy by combining hot-button public morality issues (such as homosexuality and abortion) with leftist political rhetoric. These findings are important not only because they point to the potential for such coalitions elsewhere in the region but also because they provide further evidence that politics of Protestantism in Latin America is multidimensional and rarely conforms to the sort of right/left ideological scale applied in many popular and scholarly treatments of the subject.
Access options
Buy single article
Instant access to the full article PDF.
US$ 39.95
Tax calculation will be finalised during checkout.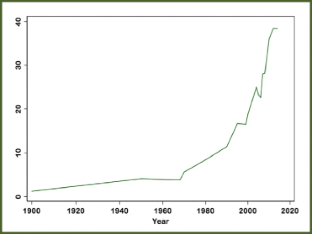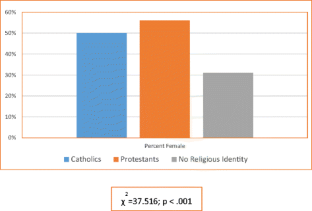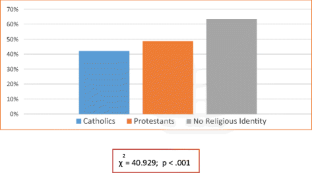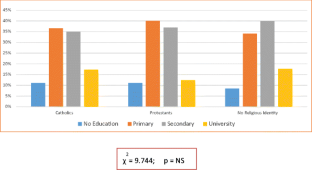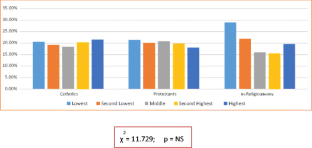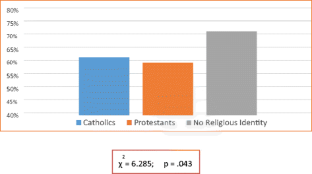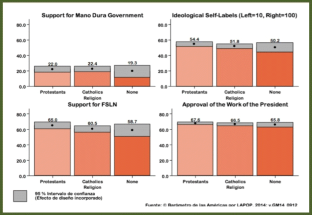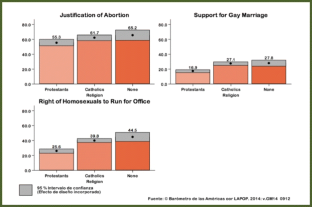 Notes
1.

With the exception of the Camino Cristiano, which elected four deputies to the National Assembly in 1996

2.

Unidad Cristiana, which has existed since 1999, formed part of the Alianza Nicaragua Triunfa, headed by the FSLN. Camino Cristiano Nicaragüense, also in existence since the 1990s, was also an enthusiastic participant in this alliance (Montez Rugama 2016: 2). On the side of the opposition, the Partido Nueva Alianza Cristiana (PANAC), headed by Saturnino Cerrato, was initially part of the Coalición Nacional por la Democracia, along with the Partido Liberal Independiente, the Movimiento Sandinista Renovador, and the Unión Demócrata Cristiana (Aragón and Mora 2016). As an aside, the Partido Social Cristiano, another branch of the Social Christians who have a long history in Nicaragua, has joined a non-competitive coalition, along with the Partido Conservador and an organization representing independents, known as Unidad.

3.

While this figure might appear to be high, it is confirmed by other reputable data sources including the Pew Research Center which estimated 40% Protestants in Nicaragua in 2014 (Pew Research Center 2014).

4.

The AmericasBarometer data sets are collected by the Latin American Public Opinion project with funding primarily not only from the United States Agency for International Development (USAID) but also from the Inter-American Development Bank (IADB), the United Nations Development Program (UNDP), and Vanderbilt University.

5.

This table is based on data by Gooren (2003) from 1900 to 2000, Nicaragua's Census (1963, 1995, & 2005), Cid-Gallup (2007), and LAPOP data (2004–2014).

6.

Following a convention established in the research of Gooren (2003), our analyses focus on Mainline Protestants and Pentecostals, excluding Mormons and Jehovah's Witnesses.

7.

8.

Using a definition of Protestants that included Mainline Protestants, Pentecostals, as well as Mormons and Jehovah's Witness (excluded by Gooren, whose definition we follow in the text for reasons of comparability), only gender was a good predictor of Protestantism. That is, women were more likely to be members of all Protestant denominations, including Mormons and Jehovah's Witnesses.

9.

There is a line of criticism encountered in the Nicaraguan press and among intellectuals that since assuming the presidency in 2007, Ortega has compromised with "large capital" to the extent that the FSLN no longer warrants consideration as a "progressive or leftist" government. Such a perspective holds that Ortega projects a leftist image on international affairs, but behaves in a different manner at home, even turning the Ortega-Murillo family into "invisible capitalists" via corrupt redistribution of Venezuelan aid toward family enterprises.

10.

Analyses not presented herein show no significant differences between Protestants, Catholics, and others on level support for democratic institutions, such as the press, the court system, or the National Assembly, although in some cases, such as the National Assembly, support may be low among all religious groups.

11.

Among all Nicaraguans, 11.2% fall into this category. Fewer than 2% of Nicaraguan fall into other categories (Mormons, Jehovah's Witnesses, Asiatic religions, other). For reasons of small sample size, these cases are excluded from analysis in this and the following section.

12.

But the difference between Catholics and the religiously unaffiliated is not significant on this issue.

13.

The 100-point scale being used transforms "strongly disapprove" statements into values of 0 and "strongly approve" statements into values of 100, with "approve" and "disapprove" being assigned intermediate values, and then takes an average across all respondents in a given category (Protestants, Catholics, etc.). So readers should not interpret the numbers reported as percentages of approval.

14.

Illustrating the declining utility of Venezuelan foreign assistance, at the time of the 2014 LAPOP study, 31.7% of Nicaraguans indicated that unemployment was the most important issue confronting the country. In October of 2016, according to a CID-Gallup poll, 55% of Nicaraguans specified unemployment as the most important problem in the country. See Cerda (2016).

15.

16.

Additionally, under Pope Francis, some (or many) Catholics in Latin America may well share progressive views on poverty and social justice at the same time as holding conservative perspectives on issues pertaining to abortion and gay marriage. So there may well be countervailing tendencies existing in both the Catholic and Protestant communities.
References
Aguilar, Edwin Eloy, Sandoval, José Miguel, Steigenga, Timothy J, and Coleman, Kenneth M. Protestantism in El Salvador: conventional wisdom versus survey evidence. (1993) Latin American Research Review: 119–140.

Álvarez, Leonor, CSE asigna a Ortega el 71.3% de los votos, La Prensa, 7 November, 2016. http://www.laprensa.com.ni/2016/11/07/politica/2130836-cse-asigna-a-ortega-el-71-3-de-los-votosóó

Aragón, William and Mora, Roberto (2016) El partido del reverendo Cerrato dice que está en desventaja en Coalición opositora, La Prensa, 24 February 2016. http://www.laprensa.com.ni/2016/02/24/politica/1991218-el-partido-del-reverendo-cerrato-dice-que-esta-en-desventaja-en-coalicion-opositora

Bastian JP (1993) The metamorphosis of Latin American Protestant groups: a sociohistorical perspective. Lat Am Res Rev 28:33–62

Berntzen E (2012) Religion and politics in Nicaragua: what difference does a revolution make? Iberoamericana Nordic Journal of Latin American and Caribbean Studies Vol XLII 1-2:159–182

Brouwer S, Gifford P, Rose S (1996) Exporting the American gospel: global Christian fundamentalism. Routledge, New York

Cerda, Arlén, CID Gallup: habrá mayor absención, Confidencial (29 octubre 2016).

Chamorro, Emiliano (2014) Del púlpito a la política, El Nuevo Diario. http://www.laprensa.com.ni/2014/09/25/politica/1239635-delpulpito-a-lapolitica

Coleman, Kenneth M and Zechmeister, Elizabeth (2015) Cultura política de la democracia en Nicaragua y en las Américas. Gobernabilidad democrática a través de 10 años del Barómetro de las Américas. Latin American Public Opinion Project, Vanderbilt University. http://www.vanderbilt.edu/lapop/nicaragua/AB2014_Nicaragua_Country_Report_V4_W_020316.pdf Accessed 23 March 2016.

Córdoba, Matilde (2014) Un tercio de católicos menos en la última década, El Nuevo Diario. Accessed online at: http://www.elnuevodiario.com.ni/nacionales/331001

Fox News Latino. August 19, 2011. Nicaraguan president Daniel Ortega is having religious epiphany as election nears http://latino.foxnews.com/latino/politics/2011/08/19/nicaraguan-president-daniel-ortega-is-having-religious-epiphany-as-election

Freston, Paul (2008) Introduction: the many faces of evangelical politics in Latin America in Freston, editor, Evangelical Christianity and democracy in Latin America. Oxford. Oxford University Press.

Gobierno de Nicaragua (2005) VIII Censo de Población y IV de Vivienda. 226. Available at: http://www.inide.gob.ni/censos2005/resumencensal/resumencensal.pdf

Gooren H (2010a) Religious conversion and disaffiliation: tracing patterns of change in faith practices. Palgrave MacMillan, New York

Gooren H (2010b) Ortega for president: the religious rebirth of sandinismo in Nicaragua. European Review of Latin American and Caribbean Studies, vol 89:47–63

Gooren H (2005) Catholic and Protestant culture politics in Nicaragua. Pentecostudies, vol 4:1–17

Gooren, Henri (2003) The religious market in Nicaragua: the paradoxes of Catholicism and Protestantism. Exchange vol 32:4 (October): 340–360.

Guttmacher Institute Report, Facts on abortion in Latin America and the Caribbean https://www.guttmacher.org/pubs/IB_AWW-Latin-America.pdf

La Opinión (2012) Polemica en Nicaragua por quitar a Dios de moneda. September 29. http://www.laopinion.com/2012/09/19/polemica-en-nicaragua-por-quitar-a-dios-de-moneda/

Lindhardt M (2016) New ways of being Pentecostal in Latin America. London. Lexington Books, Lanham, Boulder, New York

López, Ismael and Chamorro, Emiliano (2016) Estrepitoso fracas de circo electoral en Nicaragua, La Prensa, 7 November 2016. http://www.laprensa.com.ni/2016/11/07/politica/2130798-estrepitoso-fracaso-de-circo-electoral

Marcano I (2013) Protestantism and gay rights in Latin America. Americas Barometer Insight 94

Montez Rugama, Hatzel (2016) Varios buscan alianza con FSLN, El Nuevo Diario, 20 February 2016. http://www.elnuevodiario.com.ni/politica/385568-varios-buscan-alianza-fsln/

Navaráez Z (1998) Testimony of Zoilamerica Navaráez against her adoptive father. Daniel Ortega Saavedra, Managua, May 22 http://www.therealnicaragua.com/Files/testimony_of_Zoilamerica_vs_Ortega.pdf

Pew Research Center, Nov. 13, 2014, Religion in Latin America: widespread change in a historically Catholic region http://www.pewforum.org/files/2014/11/Religion-in-Latin-America-11-12-PM-full-PDF.pdf

Salinas Maldonado, Carlos Rosario Murillo: La heredera, Confidencial (24 octubre, 2016).

Siegal, Jacob, Searching for a path: evangelicals in Nicaraguan politics (2006) Independent Study Project (ISP) Collection. Paper 315. http://digitalcollections.sit.edu/isp_collection/315/

Smith BH (1998) Religious politics in Latin America: Pentecostal vs. Catholic. University of Notre Dame Press, South Bend

Smith C (2007) Revolution, revival, and religious conflict in Sandinista Nicaragua. Brill

Smith C, Haas L (1997) Revolutionary Protestants in Nicaragua: political opportunity, class interests, and religious identity. J Sci Study Relig 36(3):440–454

Stoll D (1991) Is Latin America turning Protestant: the politics of evangelical growth. University of California Press, Oakland CA

Steigenga TJ (2001) The politics of the spirit: the political implications of pentecostalized religion in Costa Rica and Guatemala. MD. Lexington Books, Lanham

Steigenga TJ, Cleary EL (2007) Conversion of a continent: contemporary religious change in Latin America. Rutgers University Press, New Brunswick NJ

Steigenga TJ, Coleman KM (1995) Protestant political orientations and the structure of political opportunity: Chile, 1972–1991. Polity XXVII(Spring):465–482

Zub R (2008) The evolution of Protestant participation in Nicaraguan politics and the rise of evangelical parties. In: Freston P (ed) Evangelical Christianity and democracy in Latin America. Oxford University Press, Oxford
Acknowledgements
The authors acknowledge, with gratitude, the editorial and formatting assistance of Melanie Oates of the Harriet Wilkes Honors College at Florida Atlantic University. Kenneth Coleman would like to acknowledge the assistance of Elizabeth Zechmeister, Mariana Rodríguez, and Arturo Maldonado of the Latin American Public Opinion Project, Vanderbilt University.
Additional information
We utilize the term "public morality" to reference moral or ethical stances applied to public life and involving inputs or outputs by the state. Gay marriage is a matter of public morality because it involves recognition of unions by the state. Seeking to use the powers of the state to prohibit or permit abortion is also a matter of public morality under this definition, as is the question of whether or not homosexuals should or should not be allowed to run for public office.
About this article
Cite this article
Steigenga, T., Coleman, K.M. & Marenco, E. "En Dios Confiamos": Politics, Populism, and Protestantism in Daniel Ortega's Nicaragua. Int J Lat Am Relig 1, 116–133 (2017). https://doi.org/10.1007/s41603-017-0005-6
Received:

Accepted:

Published:

Issue Date:
Keywords
Nicaragua

Protestantism

Pentecostalism

Politics

Populism