Abstract
Bismuth vanadate (BiVO4) is a promising semiconductor material for solar energy conversion via photoelectrochemical (PEC) water splitting, whereas its performance is limited by surface recombination due to trapping states. Herein, we developed a new method to passivate the trapping states on BiVO4 surface using ultrathin aluminum oxide (Al2O3) overlayer by atomic layer deposition. The coated ultrathin Al2O3 film on BiVO4 significantly enhanced photocurrent densities of the BiVO4 anodes under standard illumination of AM 1.5 G (100 mW/cm2). The electrochemical impedances and photoluminescence spectra were studied to confirm that the improved PEC water splitting performance of BiVO4 was due to the decreased surface recombination state on BiVO4, which effectively enhanced the charge separation.
Access options
Buy single article
Instant access to the full article PDF.
USD 39.95
Price includes VAT (USA)
Tax calculation will be finalised during checkout.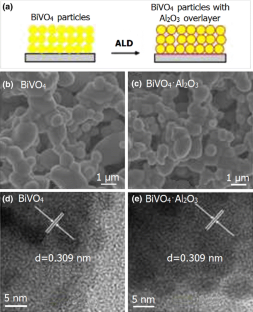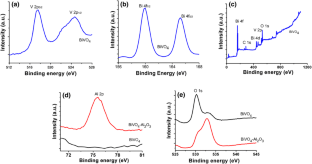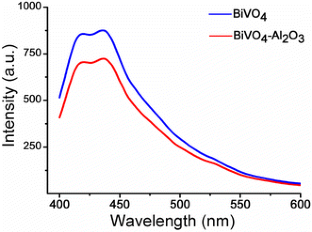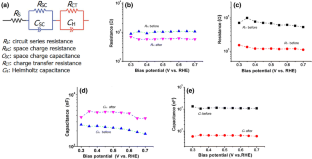 Additional information
This work was supported by the National Natural Science Foundation of China (21473236, 21227804), the Shanghai Municipal Commission for Science and Technology (13NM1402300) and the Chinese Academy of Sciences. Ali Aldalbahi acknowledges the support by the Deanship of Scientific Research, College of Science Research Center at King Saud University.
About this article
Cite this article
Chang, GL., Wang, DG., Zhang, YY. et al. ALD-coated ultrathin Al2O3 film on BiVO4 nanoparticles for efficient PEC water splitting. NUCL SCI TECH 27, 108 (2016). https://doi.org/10.1007/s41365-016-0122-6
Received:

Revised:

Accepted:

Published:
Keywords
Ultrathin Al2O3 overlayer

Photoelectrochemical water splitting

Surface state

Atomic layer deposition