Abstract
Over the past decades, advancements in web services and web-based geospatial technologies have led to increasing delivery, access and analysis of rich spatial information over the web. With the use of open access data and open-source technology, it has become possible for policy and decision makers to make more transparent and informed decisions. Under the framework of the CHANGES project, a prototype web-based collaborative decision support platform was developed for the evaluation and selection of risk management measures, mainly targeting flood and landslide hazards. The design of the conceptual framework was based on the initial observations obtained from field visits and stakeholders' meetings at the case study areas of the project. A three-tier client–server architecture backed up by Boundless (OpenGeo) was applied with its client side development environment for rapid prototyping. This developed prototype was tested with university students to obtain feedback on the conceptual and technical aspects of the platform as well as to analyse how the application of interactive tools during an exercise could assist students in studying and understanding risk management. During the exercise, different roles (authorities, technicians, community) were assigned to each group of students for identification and selection of risk mitigation measures in a study area: Cucco village located in Malborghetto-Valbruna municipality of North-Eastern Italy. Data were collected by means of written feedback forms on specific aspects of the platform and the exercise. The subsequent analysis of the feedback reveals that students with previous experience in Geographical Information Systems (GIS) responded positively and showed interests in performing exercises with such kinds of interactive tools for learning, compared to the ones with fewer or no GIS experience. These results also show that the prototype is useful and supportive as a decision support tool in risk management while user-friendliness, interactivity and practical aspects of the platform could be further improved.
Access options
Buy single article
Instant access to the full article PDF.
US$ 39.95
Tax calculation will be finalised during checkout.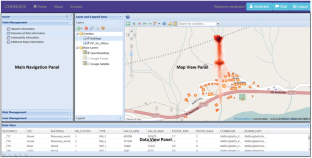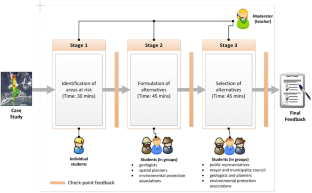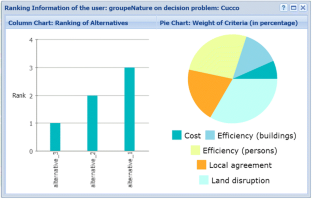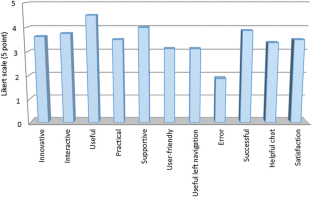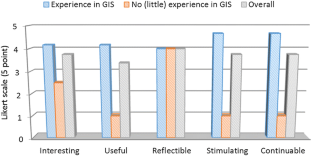 Notes
1.

A psychometric response scale, originally developed by Likert [25]. The students were asked to indicate their level of preferences or agreement with each statement mentioned in the questionnaires.
References
1.

EM-DAT. (2012). The international disaster database. Centre for Research on the Epidemiology of Disasters (CRED). www.emdat.be. Accessed July 22, 2015.

2.

Sterlacchini, S., Akbas, S. O., Blahut, J., Mavrouli, O. C., Garcia, C., Luna, B. Q., & Corominas, J. (2014). Methods for the characterization of the vulnerability of elements-at-risk. In T. van Asch, J. Corominas, S. Greiving, J. P. Malet, & S. Sterlacchini (Eds.), Mountain risks: From prediction to management and governance, advances in natural and technological hazards research (pp. 233–273). Dordrecht: Springer, Netherlands.

3.

APFM. (2006). Social Aspects and stakeholder involvement in integrated flood management. WMO: Geneva, Switzerland. http://www.preventionweb.net/files/556_10315.pdf. Accessed Jan 23, 2016.

4.

Fuchs, S., Keiler, M., Sokratov, S., & Shnyparkov, A. (2012). Spatiotemporal dynamics: The need for an innovative approach in mountain hazard risk management. Natural Hazards, 68, 1217–1241.

5.

Hansson, K., Danielson, M., & Ekenberg, L. (2008). A framework for evaluation of flood management strategies. Journal of Environmental Management, 86(3), 465–480.

6.

Jankowski, P., & Nyerges, T. (2001). GIS-Supported collaborative decision making: Results of an experiment. Annals of the Association of American Geographers, 91(1), 48–70.

7.

Brown, G. (2012). Public Participation GIS (PPGIS) for regional and environmental planning: Reflections on a decade of empirical research. URISA Journal, 25(2), 7–18.

8.

Jankowski, P., & Nyerges, T. (2001). GIS for group decision making: Towards a participatory geographic information science. New York: Taylor and Francis.

9.

Sieber, R. (2006). Public participation geographic information systems: A literature review and framework. Annals of the Association of American Geographers, 96(3), 491–507.

10.

Dragićević, S., & Balram, S. (2004). A web GIS collaborative framework to structure and manage distributed planning processes. Journal of Geographical Systems, 6(2), 133–153.

11.

Geertman, S., & Stillwell, J. (2004). Planning support systems: An inventory of current practice. Computers, Environment and Urban Systems, 28(4), 291–310.

12.

Mysiak, J., Giupponi, C., & Rosato, P. (2005). Towards the development of a decision support system for water resource management. Environmental Modelling and Software, 20, 203–214.

13.

Pasche, E., Küpferle, C. H., & Manojlovic, N. (2007). Capacity building of spatial planners for flood risk management in urban environment through decision support systems and interactive learning. In Paper presented at the International Symposium on New Directions in Urban Water Management. UNESCO Paris, Sept 12–14.

14.

Salewicz, K. A., & Nakayama, M. (2004). Development of a web-based decision support system (DSS) for managing large international rivers. Global Environmental Change, 14, 25–37.

15.

Sugumaran, R., Meyer, J. C., & Davis, J. (2004). A web-based environmental decision support system (WEDSS) for environmental planning and watershed management. Journal of Geographical Systems, 6(3), 307–322.

16.

Zhang, Y., Sugumaran, R., McBroom, M., DeGroote, J., Kauten, R. L., & Barten, P. K. (2011). Web-Based spatial decision support system and watershed management with a case study. International Journal of Geosciences, 2(3), 195–203.

17.

Evers, M., Jonoski, A., Maksimovič, Č., Lange, L., Ochoa Rodriguez, S., Teklesadik, A., et al. (2012). Collaborative modelling for active involvement of stakeholders in urban flood risk management. Natural Hazards and Earth System Sciences, 12, 2821–2842.

18.

McGahey, C., Sayers, P., van der Vat, M., Mens, M., & Schanze, J. (2008). An approach to planning for sustainable flood risk management in the long-term (supported by prototype tools). FLOODsite report T18-08-08. http://www.floodsite.net/html/partner_area/project_docs/t18_07_03_task_18_executive_summary_v2_0_p01.pdf. Accessed Jan 23, 2016.

19.

Aye, Z. C., Sprague, T., Cortes, V. J., Prenger-Berninghoff, K., Jaboyedoff, M., & Derron, M.-H. (2016). A collaborative (web-GIS) framework based on empirical data collected from three case studies in Europe for risk management of hydro-meteorological hazards. International Journal of Disaster Risk Reduction, 15, 10–23.

20.

Prenger-Berninghoff, K., Cortes, V. J., Sprague, T., Aye, Z. C., Greiving, S., Głowacki, W., & Sterlacchini, S. (2014). The connection between long-term and short-term risk management strategies for flood and landslide hazards: Examples from land-use planning and emergency management in four European case studies. Natural Hazards and Earth System Sciences, 14, 3261–3278.

21.

Aye, Z. C., Jaboyedoff, M., Derron, M.-H., van Westen, C. J., Hussin, H. Y., Ciurean, R. L., et al. (2016). An interactive web-GIS tool for risk analysis: A case study in the Fella River Basin, Italy. Natural Hazards and Earth System Sciences, 16, 85–101.

22.

Aye, Z. C., Jaboyedoff, M., Derron, M.-H., & van Westen, C. J. (2015). Prototype of a Web-based participative decision support platform in Natural Hazards and risk management. ISPRS International Journal of Geo-Information, 4, 1201–1224.

23.

Bonwell, C. C., Eison, J. (1991). Active learning: Creating excitement in the classroom. ASHE ERIC Higher Education Report No. 1, George Washington University, Washington DC, USA.

24.

Wiggins, G., & Mc Tighe, I. (1998). Understanding by design. Alexandria, Virginia, USA: Merrill Education/ASCD, College Textbook Series, ASCD.

25.

Likert, R. (1932). A technique for the measurement of attitudes. Archives of Psychology, 22(140), 1–55.

26.

Hussin, H. Y., Ciurean, R., Frigerio, S., Marcato, G., Calligaris, C., Reichenbach, P., et al. (2014). Assessing the effect of mitigation measures on landslide hazard using 2D numerical runout modelling. In K. Sassa, P. Canuti, & Y. Yin (Eds.), Landslide science for a safer geoenvironment (pp. 679–684). Cham: Springer International Publishing.

27.

Munda, G. (2004). Social multi-criteria evaluation (SMCE): Methodological foundations and operational consequences. European Journal of Operational Research, 158, 662–677.

28.

Simonovic, S. P. (2010). Systems approach to management of disasters: Methods and applications. New York: Wiley.

29.

Zeleny, M. (1973). Compromise programming, Multiple Criteria Decision Making. Columbia, South Carolina: University of South Carolina Press.
Acknowledgments
The authors would like to thank all the participated students of the risk communication course (spring semester, 2015) at University of Lausanne for giving their valuable feedback and suggestions on the developed prototype. We also express our thanks to the CHANGES Project team for sharing of research data and results in the case study area of Italy. We acknowledge the funding provided by European Commission for FP7 Marie Curie ITN CHANGES Project (www.changes-itn.eu, 2011–2014, Grant No. 263953), which made possible to carry out this research on prototype development of a decision support system in risk management. In addition, we acknowledge that this study was initially presented at the Free and Open Source Software for Geospatial Conference (FOSS4G 2015) in Seoul, South Korea.
About this article
Cite this article
Aye, Z.C., Charrière, M., Olyazadeh, R. et al. Evaluation of an open-source collaborative web-GIS prototype in risk management with students. Spat. Inf. Res. 24, 169–179 (2016). https://doi.org/10.1007/s41324-016-0018-x
Received:

Revised:

Accepted:

Published:

Issue Date:
Keywords
Collaborative web-GIS

Open-source

Risk management

Natural hazards

Active learning