Abstract
Emil Busch and his Pantoscop lens. Photogrammetry in Germany is indelibly linked with the name of Albrecht Meydenbauer. However, Meydenbauer's pioneering work would not have been possible if he had not been able to rely on the Pantoscop lens and the camera construction of Emil Busch for his image measuring concept. It is therefore the purpose of this article to pay tribute to the achievements of the Rathenow optics company and its protagonists. Emil Busch's Optische Industrie-Anstalt was the first industrial optical company in Germany. In addition, the optical recalculations of the original Pantoscope are published in this article for the first time.
Zusammenfassung
Die Photogrammetrie in Deutschland ist unauslöschbar mit dem Namen Albrecht Meydenbauer verbunden. Meydenbauers bahnbrechende Arbeiten wären aber nicht möglich gewesen, hätte er für sein Messbildverfahren nicht auf das Pantoscop-Objektiv und den Kamerabau von Emil Busch zurückgreifen können. So ist es das Anliegen dieses Beitrags, die Leistungen des Rathenower Optikunternehmens und seiner Protagonisten zu würdigen. Die Optische Industrie-Anstalt von Emil Busch war das erste industriell fertigende optische Unternehmen in Deutschland. Erstmals werden mit diesem Beitrag auch die optischen Nachberechnungen des originalen Pantoscops publiziert.
Access options
Buy single article
Instant access to the full article PDF.
USD 39.95
Price includes VAT (USA)
Tax calculation will be finalised during checkout.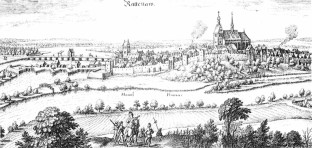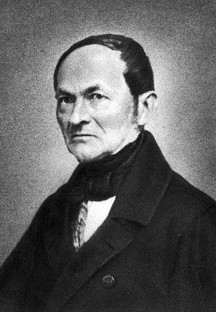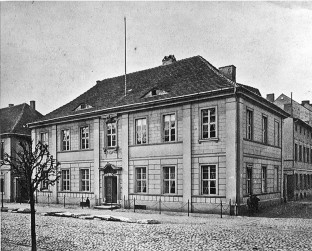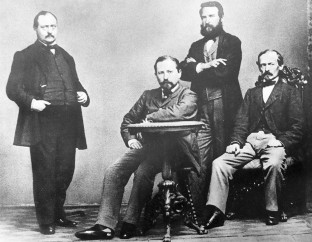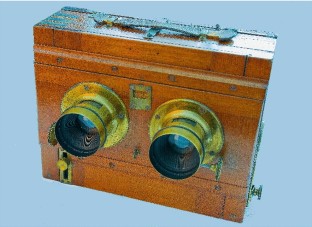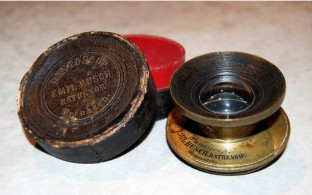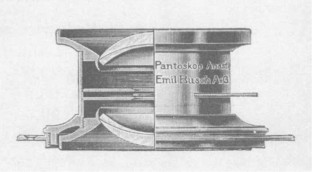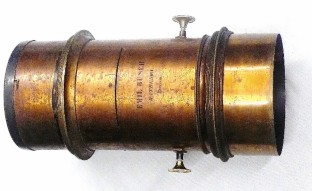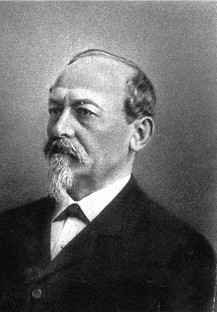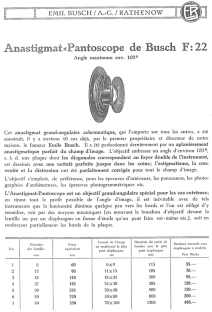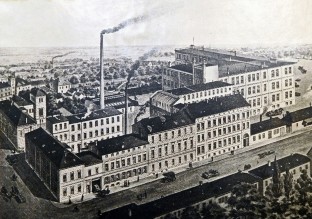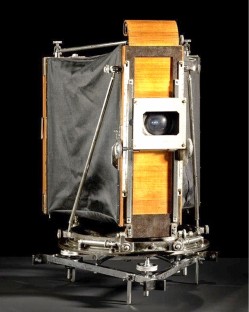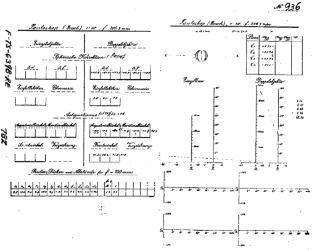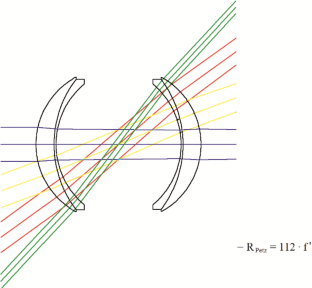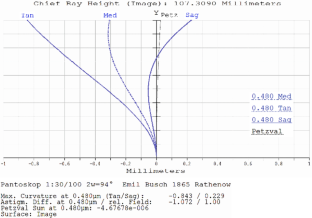 Literatur
Albrecht K (1925) Die Geschichte der Emil Busch A.-G. Optische Industrie Rathenow, Erfurt

Beier W (1966) Quellendarstellung zur Geschichte der Fotografie, Leipzig, S. 136

Buchheim G, Hartmann WD (Hrsg.) (1991) Biografien bedeutender Unternehmer, Berlin, S. 9

Duncker JHA (1820) Belehrung über Brillen und die verbesserte Hörmaschine, 2. Auflage, Rathenow, S. 5

Gerber E Unternehmer der Feinmechanisch-Optischen Industrie, in: Biografien bedeutender Unternehmer, Berlin, S. 198.

Gleichen A (1923) Die Theorie der modernen optischen Instrumente, Stuttgart

Götze B (2020) Rathenow—Von Johann Heinrich August Duncker bis zur "Stadt der Optik". In: Götze B, Mertens J (Hg.): Rathenow Wiege der Optischen Industrie, Berlin

Grimm A (1985) 120 Jahre Photogrammetrie in Deutschland, in: Deutsches Museum Abhandlungen und Berichte, Jg. 45, 1977, H. 2; Rudolph Meyer: Albrecht Meydenbauer. Baukunst in historischen Fotografien, Leipzig

Schrank L (Hrsg.) (1865) Aus dem Tagebuch eines Photographen. In: Photographische Correspondenz. Wien, S. 220

Stenger E (1940) Zur Geschichte der Stereokamera, in: Blätter für Untersuchungs- und Forschungs-Instrumente, Jg. 14, Nr. 2, S. 21

Thiele H (2020) 150 Jahre Photooptik in Deutschland (1849–1999); Bettina Götze: Weitere optische Entwicklungen aus Rathenow, S. 163 ff. In: Ders., Mertens J (Hrsg.): Rathenow Wiege der optischen Industrie, Berlin

von Rohr M (1899) Die Theorie und Geschichte des Photographischen Objektivs Nach Quellen bearbeitet, Berlin

von Rohr M, Stegmann K (1958) Zur Brillenversorgung Deutschlands um die erste Hälfte des 19. Jahrhunderts. In: Beiträge zur Geschichte der Brille, Sammlung wissenschaftlicher Aufsätze und Berichte über die Brille und ihre Geschichte, Oberkochen und Stuttgart, S. 178

Weisker (1900) Zum 100jährigen Jubiläum der Rathenower optischen Industrie Anstalt vor. Emil Busch und der optischen Industrie in Rathenow (verfasst von Gymnasiallehrer Weisker, Rathenow), Berlin
About this article
Cite this article
Götze, B., Lautenschläger, RP. & Hackemer, W. Emil Busch und sein Pantoscop-Objektiv. PFG (2021). https://doi.org/10.1007/s41064-021-00165-w
Keywords
Pantoscop

Emil Busch

Optics industry

Rathenow