Abstract
Traditional methods of construction or remodeling a building uses a tremendous amount of materials that contribute a significant amount of carbon emissions and many of them non-renewable and toxic. The development of building information modeling (BIM) has made it easier to get sustainable building models with its digital construction approach, generating all the required information to support green building assessment throughout the design phases. In this context, an attempt has been made to explore the BIM implementation for green building assessment by considering the availability of local construction materials. As a BIM process, designers used a tool (e.g., Revit 2019) to create different building models where the selected materials and systems were modified within the Revit database. A hypothetical construction of holarchies has been proposed that explores the complex and cross-sectoral link between the materials properties and building configurations. The study examined several building models by considering the local construction materials throughout the design phase. It also supports design reviews and empowers the assessment of embodied energy and carbon footprint for local construction materials that built on the Inventory of Carbon and Energy (ICE) as well as local materials database. The findings show a considerable amount of building energy savings, and also a significant reduction of embodied energy and carbon footprint by using local construction materials. Lastly, to assess the sustainability of the findings, an integrated framework of social, economic, and environmental sustainability has been discussed to promote a comfortable living environment.
This is a preview of subscription content,
to check access.
Access this article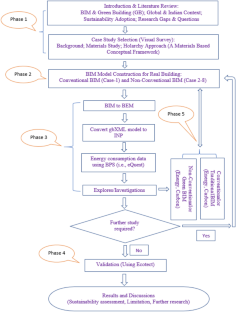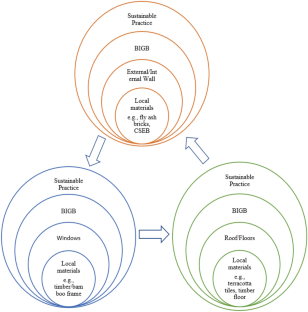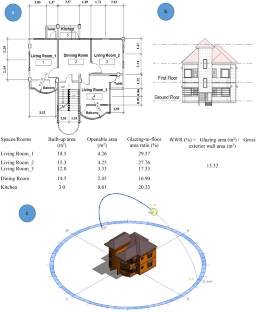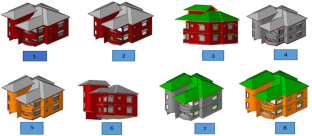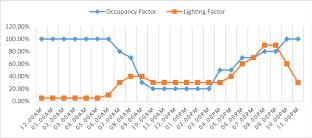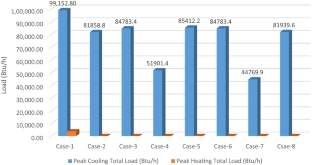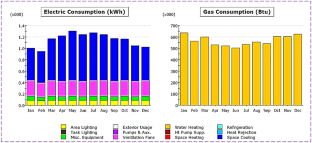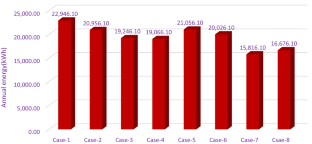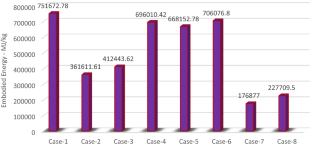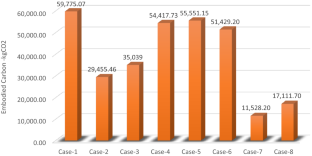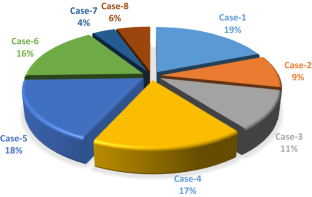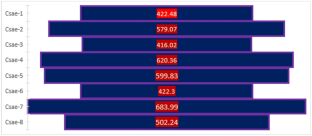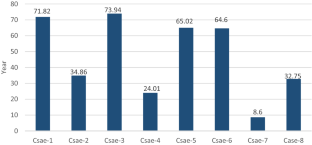 Similar content being viewed by others
References
Alawneh R, Ghazali F, Ali H, Sadullah AF (2019) A novel framework for integrating United Nations Sustainable Development Goals into sustainable non-residential building assessment and management in Jordan. Sustain Cities Soc 49:101612. https://doi.org/10.1016/j.scs.2019.101612

Abergel T, Dean B, Dulac J (2017) Towards a zero-emission, efficient, and resilient buildings and construction sector: GLOBAL STATUS REPORT. In: United Nations Environment Programme, International Energy Agency (IEA) and Global Alliance for Buildings and Construction (GABC) 2017

Wu Z, Yu ATW, Shen L (2017) Investigating the determinants of contractor's construction and demolition waste management behavior in Mainland China. Waste Manag 60:290–300. https://doi.org/10.1016/j.wasman.2016.09.001

He Y, Kvan T, Liu M, Li B (2018) How green building rating systems affect designing green. Build Environ 133:19–31. https://doi.org/10.1016/j.buildenv.2018.02.007

Kubba S (2016) Handbook of green building design and construction: LEED, BREEAM, and Green Globes, 2nd edn. Butterworth-Heinemann, Oxford

Govindan K, Madan Shankar K, Kannan D (2016) Sustainable material selection for construction industry—a hybrid multi criteria decision making approach. Renew Sustain Energy Rev 55:1274–1288. https://doi.org/10.1016/j.rser.2015.07.100

Sustainable Construction and Building Materials (2019) Select proceedings of ICSCBM 2018 (trans: Translator), vol 25. Vol Series 25, Singapore

Wallner P et al (2015) Indoor environmental quality in mechanically ventilated, energy-efficient buildings vs. conventional buildings. Int J Environ Res Public Health 12(11):14132. https://doi.org/10.3390/ijerph121114132

Galiano A, Mahdjoubi L, Brebbia CA (2018) Building information systems in the construction industry. WIT Press, Southampton

Farzad J, Ahmad J (2014) Integrating building information modeling (BIM) and energy analysis tools with green building certification system to conceptually design sustainable buildings. J Inf Technol Constr 9:494–519. https://www.itcon.org/papers/2014_29.content.06700.pdf

Ramli H, Ismail E, Shaza R, Idris N (2019) A review on green BIM potentials in enhancing the construction industry practice. MATEC Web Conf. https://doi.org/10.1051/matecconf/201926601023

Kiaulakis A, Vilutienė T, Migilinskas D (2018) Statinio informacinio modeliavimo taikymo efektyvumo vertinimo kriterijai ir atvejo analizė / The criteria for the assessment of building information modeling application efficiency and case study. Mokslas: Lietuvos Ateitis 10: 98. https://doi.org/10.3846/mla.2018.6286

Ng H (2019) The influence of building information modelling (BIM) towards return on investment (ROI) from the perspective of Malaysian developers: a qualitative approach. MATEC Web Conf. https://doi.org/10.1051/matecconf/201926605007

Lee S, Tae S, Roh S, Kim T (2015) Green template for life cycle assessment of buildings based on building information modeling: focus on embodied environmental impact. Sustainability 7(12):16498–16512. https://doi.org/10.3390/su71215830

Boktor J, Hanna A, Menassa CC (2014) State of practice of building information modeling in the mechanical construction industry. J Manag Eng 30(1):78–85. https://doi.org/10.1061/(ASCE)ME.1943-5479.0000176

Alsayyar B, Jrade A (2015) Integrating building information modeling (BIM) with sustainable universal design strategies to evaluate the costs and benefits of building projects In: Presented at the 5th international/11th construction specialty conference, Vancouver, British Columbia, June 8 to June 10, 2015

Jayasinghe LB, Waldmann D (2020) Development of a BIM-based web tool as a material and component bank for a sustainable construction industry. Sustainability 12(5):1766. https://doi.org/10.3390/su12051766

Mousa M, Luo X, McCabe B (2016) Utilizing BIM and carbon estimating methods for meaningful data representation. Proced Eng 145:1242–1249. https://doi.org/10.1016/j.proeng.2016.04.160

Fadeyi MO (2017) The role of building information modeling (BIM) in delivering the sustainable building value. Int J Sustain Built Environ 6(2):711–722. https://doi.org/10.1016/j.ijsbe.2017.08.003

Edwards G, Li H, Wang B (2015) BIM based collaborative and interactive design process using computer game engine for general end-users. Vis Eng 3(1):1. https://doi.org/10.1186/s40327-015-0018-2

Abhinaya KS, Kumar VRP, Krishnaraj L (2017) Assessment and remodelling of a conventional building into a green building using BIM. Int J Renew Energy Res 7(4):1675

Gao H, Koch C, Wu Y (2019) Building information modelling based building energy modelling: a review. Appl Energy 238:320–343. https://doi.org/10.1016/j.apenergy.2019.01.032

Yusuf A, John C, Lamine M, Gehan Ahmed N, Soheir H, Khaled D (2017) Heritage building information modelling. Taylor & Francis, New York

Pao-Hung L, Chin-Chuan C, Yu-Hui L, Wei-Liang L (2019) Green BIM assessment applying for energy consumption and comfort in the traditional public market: a case study. Sustainability 11(17):4636. https://doi.org/10.3390/su11174636

Andriamamonjy A, Saelens D, Klein R (2018) An automated IFC-based workflow for building energy performance simulation with Modelica. Autom Constr 91:166–181. https://doi.org/10.1016/j.autcon.2018.03.019

Lim YW (2017) BIM-based sustainable building design process and decision-making. In: Presented at the 5th international conference on research and innovation in information systems (ICRIIS), 2017

Egwunatum S, Joseph-Akwara E, Akaigwe R (2016) Optimizing energy consumption in building designs using building information model (BIM). Slovak J Civ Eng 24(3):19–28. https://doi.org/10.1515/sjce-2016-0013

Liu S, Meng X, Tam C (2015) Building information modeling based building design optimization for sustainability. Energy Build 105(C):139–153. https://doi.org/10.1016/j.enbuild.2015.06.037

Gourlis G, Kovacic I (2017) Building information modelling for analysis of energy efficient industrial buildings—a case study. Renew Sustain Energy Rev 68:953–963. https://doi.org/10.1016/j.rser.2016.02.009

Najjar M, Figueiredo K, Palumbo M, Haddad A (2017) Integration of BIM and LCA: evaluating the environmental impacts of building materials at an early stage of designing a typical office building. J Build Eng 14:115–126. https://doi.org/10.1016/j.jobe.2017.10.005

Yang X, Hu M, Wu J, Zhao B (2018) Building-information-modeling enabled life cycle assessment, a case study on carbon footprint accounting for a residential building in China. J Clean Prod 183:729–743. https://doi.org/10.1016/j.jclepro.2018.02.070

Yang PP-J et al (2017) Material based urban modeling: an approach to integrate smart materials in a near-zero community design, 105th edn. Elsevier, New York, pp 3765–3771

Al-Din SSM, Iranfare M, Surchi ZNS (2017) Building thermal comfort based on envelope development: criteria for selecting right case study in Kyrenia-North Cyprus. Energy Proced 115:80–91

Anand P, Deb C, Alur R (2017) A simplified tool for building layout design based on thermal comfort simulations. Front Archit Res 6(2):218–230. https://doi.org/10.1016/j.foar.2017.03.001

Abanda FH, Byers L (2016) An investigation of the impact of building orientation on energy consumption in a domestic building using emerging BIM (building information modelling). Energy 97(C):517–527. https://doi.org/10.1016/j.energy.2015.12.135

Chedwal R, Mathur J, Agarwal GD, Dhaka S (2015) Energy saving potential through energy conservation building code and advance energy efficiency measures in hotel buildings of Jaipur City, India. Energy Build 92:282–295. https://doi.org/10.1016/j.enbuild.2015.01.066

Gupta A (2017) Building a green home using local resources and sustainable technology in Jammu Region—a case study. Energy Proced 115:59–69

Kumar A, Pushplata A (2013) Vernacular practices: as a basis for formulating building regulations for hilly areas. Int J Sustain Built Environ 2(2):183–192. https://doi.org/10.1016/j.ijsbe.2014.01.001

Uddin M, Selvam A, Shahoonda J, Prasanth R (2018) Optimization of green building for low-income people at Pondicherry. Civ Eng Archit 6(6):283–292. https://doi.org/10.13189/cea.2018.060602

Ramesh T, Prakash R, Shukla KK (2012) Life cycle approach in evaluating energy performance of residential buildings in Indian context. Energy Build 54:259–265. https://doi.org/10.1016/j.enbuild.2012.07.016

Uddin MN, Wei HH, Chi HL, Ni M (2019) An inquisition of envelope fabric for building energy performance using prominent BIM–BPS tools—a case study in sub-tropical climate. New York

Tulsyan A, Dhaka S, Mathur J, Yadav JV (2013) Potential of energy savings through implementation of energy conservation building code in Jaipur city, India. Energy Build 58(C):123–130. https://doi.org/10.1016/j.enbuild.2012.11.015

Devi P, Palaniappan S (2014) A case study on life cycle energy use of residential building in Southern India. Energy Build 80:247–259. https://doi.org/10.1016/j.enbuild.2014.05.034

Khosla R, Sagar A, Mathur A (2017) Deploying low-carbon technologies in developing countries: a view from India's buildings sector. Environ Policy Gov 27(2):149–162. https://doi.org/10.1002/eet.1750

USGBC (2020)  LEED in motion: India, 26th January.  https://www.usgbc.org/sites/default/files/lim-india_0.pdf

Mishra SP, Ali SM, Pradhan A, Mohapatra P, Singh V (2013) Increasing energy efficiency in India by the use of green building. Int J Renew Energy Technol (IJRET) 4(4):406

Revathy L (2017) SIERRA ODC building in Coimbatore gets world's second highest green rating, edn. Coimbatore: https://www.thehindubusinessline.com/

Manna D, Banerjee S (2019) A review on green building movement in India. Int J Sci Technol Res 8(10):1980–1986

Infosys (2012) "InfosysL Mysore Building Awarded Highest LEED Rating" ed: Infosys, 2012

Hwang BG, Tan JS (2012) Green building project management: obstacles and solutions for sustainable development. Sustain Dev 20(5):335–349. doi:https://doi.org/10.1002/sd.492

Araszkiewicz K (2016) Green BIM concept—Scandinavian inspirations. Arch Civ Eng 62(1):99–110. https://doi.org/10.1515/ace-2015-0054

Chen C-J, Chen S-Y, Li S-H, Chiu H-T (2017) Green BIM-based building energy performance analysis. Comput Aided Des Appl 14(5):650–660. https://doi.org/10.1080/16864360.2016.1273582

Smith RM (2015) "Green" building in India: a comparative and spatial analysis of the LEED-India and GRIHA rating systems. Asian Geogr 32(2):73–84. https://doi.org/10.1080/10225706.2015.1020065

Rajan Rawal YS (2014) Residential buildings in India: energy use projections and savings potentials. CEPT University 2014. https://www.gbpn.org/sites/default/files/08.%20INDIA%20Baseline_TR_low.pdf

Sinouvassane DN, Charumathi PB (2017) Determinants of owners' perceptions on healthy housing quality of large residential apartments in Pondicherry. Res World J Arts Sci Commerc 8(3):28–40. https://doi.org/10.18843/rwjasc/v8i3/04

Abraham PS, Gundimeda H (2018) Greening' the buildings—an analysis of barriers to adoption in India. Cities Environ (CATE) 10(1):10

Shukla Y, Rawal R, Shnapp S (2014) Residential buildings in India: energy use projections and savings potentials

The Pondicherry Building Bye Laws and Zoning Regulations (2012) Town and Country Planning Department. https://cdn.s3waas.gov.in/s3ddb30680a691d157187ee1cf9e896d03/uploads/2018/03/2018030910.pdf

Compressed Stabilised Earth Block. Auroville Earth Institute. http://www.earth-auroville.com/compressed_stabilised_earth_block_en.php. Accessed 13th June 2019

Kebaili N, Youcef K (2017) Attitudes toward earthen architecture: the case of compressed and stabilized earth block architecture in Auroville, India. WIT Trans Ecol Environ 226(1):761–772. https://doi.org/10.2495/SDP170661

Mella P (2009) The holonic perspective in management and manufacturing. Int Manag Rev 5(2):19-29,108

Bors V (2011) Holons and holarchies. Filoz Istraz 31(3):669–683

Energy Conservation Building Code for Residential Buildings (Part I: Building Envelope Design)  (2017) https://beeindia.gov.in/sites/default/files/Residential%20Code_Building%20Envelope_Draft_rev4.pdf

Singh H, Brar GS, Mudahar GS (2017) Evaluation of characteristics of fly ash-reinforced clay bricks as building material. J Build Phys 40(6):530–543. https://doi.org/10.1177/1744259116659662

User's manual for the energy conservation building code 2017.  https://beeindia.gov.in/sites/default/files/Users%20Manual_Draft.pdf

Zhang Y, Bai X, Mills FP, Pezzey JCV (2018) Rethinking the role of occupant behavior in building energy performance: a review. Energy Build 172:279–294. https://doi.org/10.1016/j.enbuild.2018.05.017

Deme Belafi Z, Hong T, Reith A (2018) A critical review on questionnaire surveys in the field of energy-related occupant behaviour. Energy Effic 11(8):2157–2177. https://doi.org/10.1007/s12053-018-9711-z

Deme Belafi Z, Hong T, Reith A (2019) A library of building occupant behaviour models represented in a standardised schema. Energy Effic 12(3):637–651. https://doi.org/10.1007/s12053-018-9658-0

Symons K (2011) Embodied carbon: The Inventory of Carbon and Energy (ICE). A BSRIA guide. Proc Inst Civ Eng 164(4):206

Hammond GP, Jones CI (2008) Embodied energy and carbon in construction materials. Proc ICE Energy 161(2):87–98. https://doi.org/10.1680/ener.2008.161.2.87

Reeves T, Olbina S, Issa R (2012) Validation of building energy modeling tools: Ecotect™, Green Building Studio™ and IES™. pp 1–12

Luca E, Gabriele B, Claudia G, Carmine B, Roberto de Lieto V (2014) Analysis of two models for evaluating the energy performance of different buildings. Sustainability 6(8):5311–5321. https://doi.org/10.3390/su6085311

Stundon D, Spillane J, Lim JPB, Tansey P, Tracey M (2015) Building information modelling energy performance assessment on domestic dwellings: a comparative study. In: Presented at the proceedings for 31st annual ARCOM conference (pp. 671–679). ARCOM, 2015

Ryan EM, Sanquist TF (2012) Validation of building energy modeling tools under idealized and realistic conditions. Energy Build 47:375–382. https://doi.org/10.1016/j.enbuild.2011.12.020

Reddy B (2004) Sustainable building technologies. Curr Sci 87(7):899–907

Ries R, Bilec MM, Gokhan NM, Needy KL (2006) The economic benefits of green buildings: a comprehensive case study. Eng Econ 51(3):259–295. https://doi.org/10.1080/00137910600865469

Mohammad Sharif Z, Angela L (2010) Economic benefits of contemporary earth construction in low-cost urban housing—state-of-the-art review. J Build Apprais 5(3):259. https://doi.org/10.1057/jba.2009.32

Bhowmick PC (2011) An analysis of the Auroville Economic System (AVES): towards a sustainable and ethical economy. In: Talcott C (ed)
Acknowledgements
The authors wish to thank the Department of Building and Real Estate, The Hong Kong Polytechnic University for funding this research.
Ethics declarations
Conflict of interest
The authors declare that they have no conflict of interest.
Additional information
Publisher's Note
Springer Nature remains neutral with regard to jurisdictional claims in published maps and institutional affiliations.
About this article
Cite this article
Uddin, M.N., Wei, H.H., Chi, H.L. et al. Building information modeling (BIM) incorporated green building analysis: an application of local construction materials and sustainable practice in the built environment. J Build Rehabil 6, 13 (2021). https://doi.org/10.1007/s41024-021-00106-5
Received:

Accepted:

Published:

DOI: https://doi.org/10.1007/s41024-021-00106-5
Keywords