Abstract
A zoned earth dam 40 m high is analysed and modelled using a numerical code able to deal with unsaturated–saturated soils and the coupled hydro-mechanical phenomena. The paper discusses the selection of the materials for the design of the dam. The dam construction was modelled at the design stage (a type "A" calculation) and results are compared with actual measurements registered during construction until the time when the dam reached two-thirds of the total final height. The limitations of the type A model are discussed and an updated model is presented taking into account compaction data and field tests performed during construction.
Access options
Buy single article
Instant access to the full article PDF.
USD 39.95
Price includes VAT (USA)
Tax calculation will be finalised during checkout.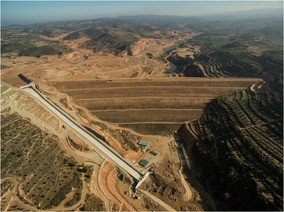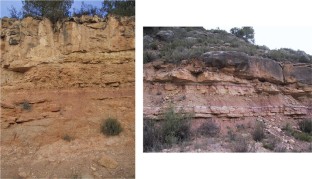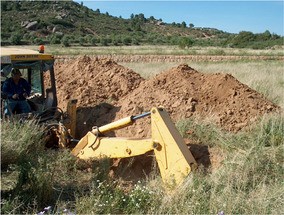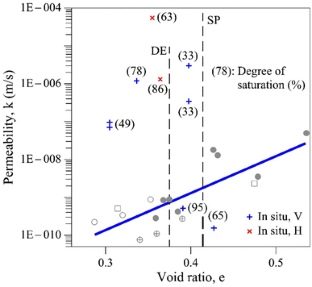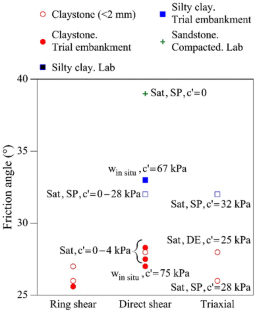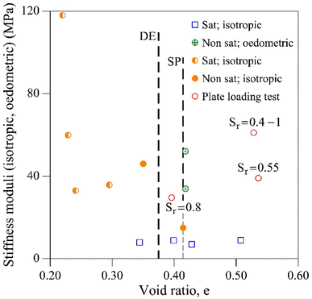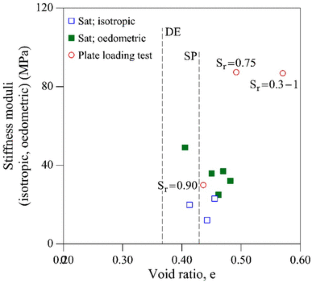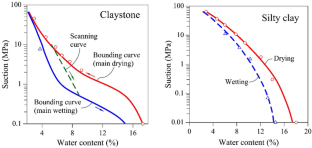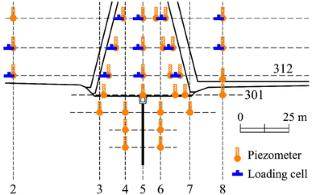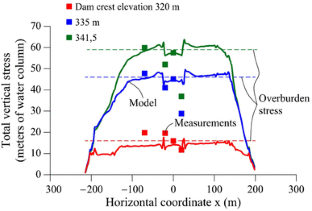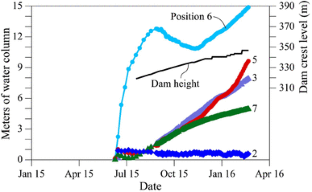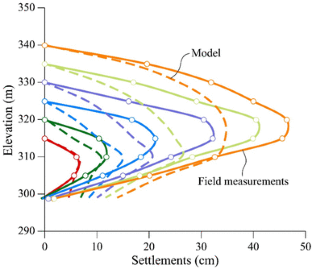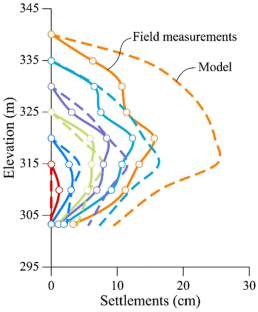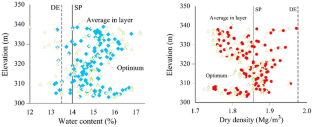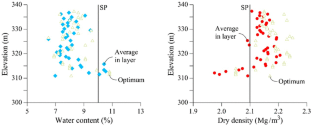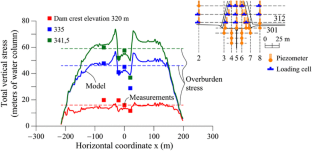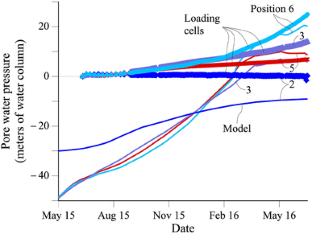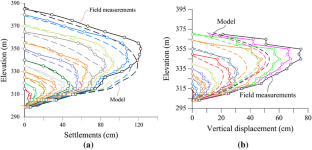 References
1.

Olivella S, Gens A, Carrera J, Alonso EE (1996) Numerical formulation for a simulator (CODE_BRIGHT) for the coupled analysis of saline media. Eng Comput 13(7):87–112

2.

Alonso EE, Gens A, Josa A (1990) A constitutive model for partially saturated soils. Géotechnique 40(3):405–430

3.

Alonso EE, Olivella S, Pinyol NM (2005) A review of Beliche dam. Géotechnique 55(4):267–285

4.

Alonso EE, Olivella S, Soriano A, Pinyol NM, Esteban F (2011) Modelling the response of Lechago earth and rockfill dam. Géotechnique 61(5):387–407

5.

Alonso EE, Pinyol NM (2008) Unsaturated soil mechanics in earth and rockfill dam engineering. In: Toll DG, Wheeler SJ, Gallipoli D, Augarde CE (eds) Unsaturated soils: advances in geo-engineering, vol 1. CRC Press, Taylor & Francis, London, pp 2–31

6.

Alonso EE, Pinyol NM, Gens A (2013) Compacted soil behaviour: initial state, structure and constitutive modelling. Géotechnique 63(6):463–478

7.

Gallipoli D, Onza FD, Wheeler SJ (2010) A sequential method for selecting parameter values in the Barcelona basic model. Can Geotech J 47(11):1175–1186

8.

Matsuo S, Hanmachi S, Akai K (1953) A field determination of permeability. In: Proceedings of the 3rd international conference on soil mechanics and foundation engineering, vol 1, pp 268–271
Acknowledgements
The first author acknowledges the financial support to CIMNE by the CERCA Programme/Generalitat de Catalunya and the fellowship IJCI-2015-26342 from the Spanish government. Thanks are extended to Eng. Miguel Alonso and to the dam construction Director, Eng. J. M. Serra.
Funding
The Construction Company Dragados SA (ACS Group) financed the work reported in this paper.
About this article
Cite this article
Pinyol, N.M., Alonso, E.E. Design, Construction, Monitoring and Modelling of Albagés Earth Dam: A Case History. Int J Civ Eng 17, 501–513 (2019). https://doi.org/10.1007/s40999-018-0314-z
Received:

Accepted:

Published:

Issue Date:
Keywords
Earth dam

Unsaturated soils

Compaction conditions

Numerical modelling

Real case