Abstract
A series of dynamic large-scale model tests and three-dimensional finite element analyses for XCC pile composite foundation are conducted to investigate the dynamic behavior and the settlement of XCC pile composite foundation of existing expressway under traffic load. The test and FE results are presented in the variation of dynamic stress, distributions of skin friction, deviator stress, and the settlement of XCC pile composite foundation. The test results reveal the transfer mechanism of dynamic stress, and a linear relationship between the transferred stress and traffic load is found. Also, XCC piles can improve the stability of composite foundation because of lower neutral point and less sensibility to the traffic load. The distribution characteristics of deviator stress in the horizontal and vertical direction have been found by the numerical simulation. A modified model for predicting the traffic-load-induced settlement of XCC pile composite foundation is proposed. The asymmetric settlement of XCC pile composite foundation is revealed.
Access options
Buy single article
Instant access to the full article PDF.
USD 39.95
Price includes VAT (USA)
Tax calculation will be finalised during checkout.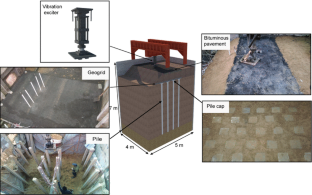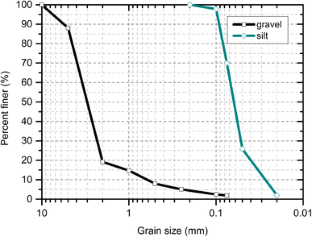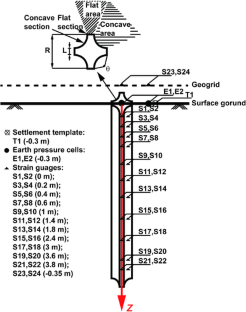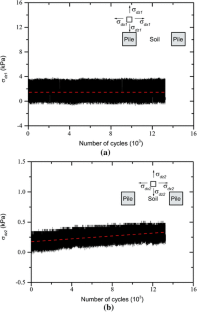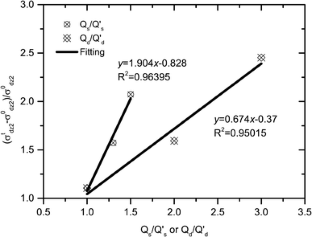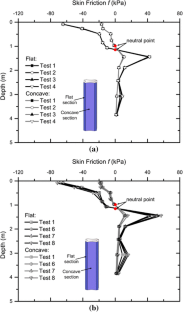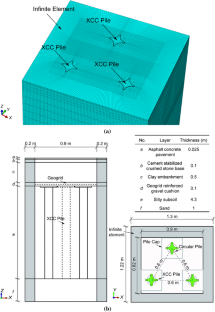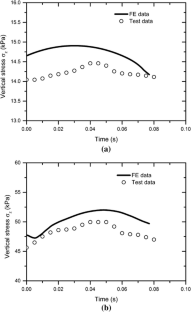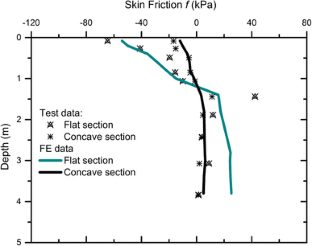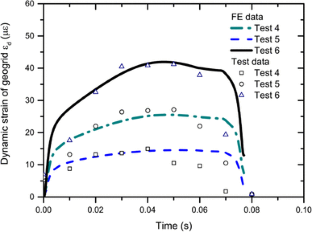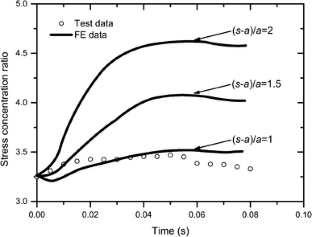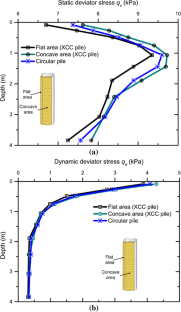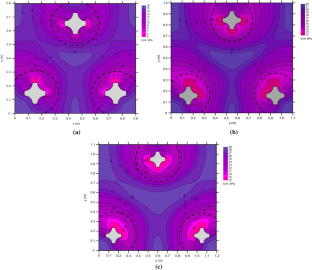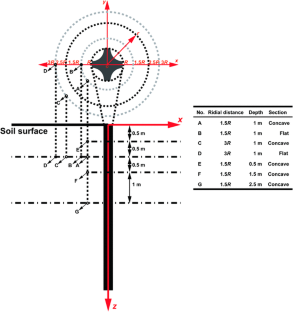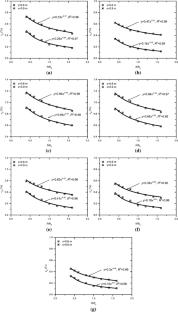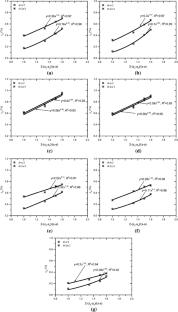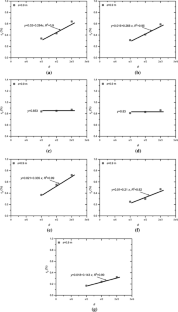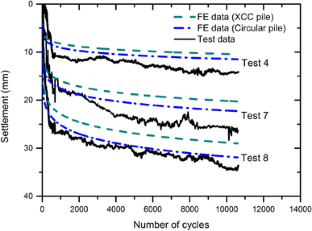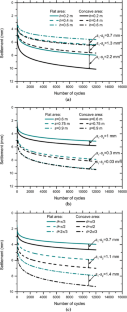 References
1.

Poulos HG (2007) Design charts for piles supporting embankments on soft clay. J Geotech Geoenviron Eng 133(5):493–501

2.

Hong WP, Lee JH, Lee KW (2007) Load transfer by soil arching in pile-supported embankments. Soils Found 47(5):833–843

3.

Chen YM, Cao WP, Chen RP (2008) An experimental investigation of soil arching within basal reinforced and unreinforced piled embankments. Geotext Geomembr 26(2):164–174

4.

Han J, Gabr MA (2002) Numerical analysis of geosynthetic-reinforced and pile-supported earth platforms over soft soil. J Geotech Geoenviron Eng 128(1):44–53

5.

Huang J, Han J, Oztoprak S (2009) Coupled mechanical and hydraulic modeling of geosynthetic-reinforced column-supported embankments. J Geotech Geoenviron Eng 135(8):1011–1021

6.

Briançon L, Simon B (2011) Performance of pile-supported embankment over soft soil: full-scale experiment. J Geotech Geoenviron Eng 138(4):551–561

7.

Xu XT, Liu HL, Lehane BM (2006) Pipe pile installation effects in soft clay. Proc ICE Geotech Eng 159(4):285–296

8.

Liu HL, Chu J, Deng A (2009) Use of large-diameter cast-in situ concrete pipe piles for embankment over soft clay. Can Geotech J 46(8):915–927

9.

Liu HL, Zhou H, Kong GQ (2014) XCC pile installation effect in soft soil ground: A simplified analytical model. Comput Geotech 62(62):268–282

10.

Lv YR, Liu HL, Ding XM, Kong GQ (2011) Field tests on bearing characteristics of X-section pile composite foundation. J Perform Constr Facil 26(2):180–189

11.

Lv YR, Liu HL, Ng CWW, Ding XM (2014) A modified analytical solution of soil stress distribution for XCC pile foundations. Acta Geotech 9(3):529–546

12.

Lv YR, Liu HL, Ng CWW, Gunawan A (2014) Three-dimensional numerical analysis of the stress transfer mechanism of XCC piled raft foundation. Comput Geotech 55(55):365–377

13.

Kong GQ, Zhou H, Ding XM, Cao ZH (2015) Measuring effects of X-section pile installation in soft clay. Proc ICE Geotech Eng 168(4):296–305

14.

Wang ZC, Wong RCK, Qiao LP, Qiu WG (2017) Reconsidering secondary compressibility of soil. Int J Civ Eng 15(3):411–418. doi:10.1007/s40999-016-0054-x

15.

Yildiz A, Uysal F (2016) Modelling of anisotropy and consolidation effect on behavior of sunshine embankment: Australia. Int J Civ Eng 14(2):83–95. doi:10.1007/s40999-016-0018-1

16.

Djellali A, Houam A, Saghafi B, Hamdane A, Benghazi Z (2017) Static analysis of flexible pavements over expansive soils. Int J Civ Eng 15(3):391–400. doi:10.1007/s40999-016-0058-6

17.

Seed HB, Wong RT, Idriss IM, Tokimatsu KH (1986) Moduli and damping factors for dynamic analyses of cohesionless soils. J Geotech Eng 112(11):1016–1032

18.

Puppala AJ, Mohammad LN, Allen A (1999) Permanent deformation characterization of subgrade soils from RLT test. J Mater Civ Eng 11(4):274–282

19.

Wichtmann T, Triantafyllidis T (2017) Strain accumulation due to packages of cycles with varying amplitude and/or average stress—on the bundling of cycles and the loss of the cyclic preloading memory. Soil Dyn Earthq Eng 101:250–263

20.

Li DQ, Selig ET (1996) Cumulative plastic deformation for fine-grained subgrade soils. J Geotech Eng 122(12):1006–1013

21.

Chai JC, Miura N (2002) Traffic-load-induced permanent deformation of road on soft subsoil. J Geotech Geoenviron Eng 128(11):907–916

22.

Juan MD, Benson SP (2015) Bond-slip model for detailed finite-element analysis of reinforced concrete structures. J Struct Eng 141(4):04014125

23.

Brown SF, Lashine AKF, Hyde AFL (1975) Repeated load triaxial testing of a silty clay. Geotechnique 25(1):95–114

24.

Zhang CL, Jiang GL, Liu XF, Buzzi O (2016) Arching in geogrid-reinforced pile-supported embankments over silty clay of medium compressibility: Field data and analytical solution. Comput Geotech 77:11–25

25.

Thach PN, Liu HL, Kong GQ (2013) Evaluation of PCC pile method in mitigating embankment vibrations from a high-speed train. J Geotech Geoenviron Eng 139(12):2225–2228
Acknowledgements
The authors appreciate the supports of the National Natural Science Foundation of China (No. 51420105013, and 51708063), Chongqing Research Program of Basic Research and Frontier Technology (No. cstc2017jcyjAX0261) and the China Scholarship Council.
About this article
Cite this article
Yin, F., Zhou, H., Liu, H. et al. Experimental and Numerical Analysis of XCC Pile-Geogrid Foundation for Existing Expressway Under Traffic Load. Int J Civ Eng 16, 1371–1388 (2018). https://doi.org/10.1007/s40999-017-0267-7
Received:

Revised:

Accepted:

Published:

Issue Date:
Keywords
XCC pile composite foundation

Dynamic large-scale model

FE analysis

Dynamic response

Settlement