Abstract
Steel–concrete composite decks are paved by grid beams on the superstructure of Dongping Bridge. Bridge deck grid beams consist of three main longitudinal girders, secondary longitudinal girders, main beams, secondary beams, and composite decks (which consist of profiled steel sheet, shear connectors with perfobond strips, steel rebar and concrete with steel fiber). Shear connectors with perfobond strips are designed in Dongping Bridge to improve the longitudinal shear capability between profiled steel sheet and concrete. For the performance of deck system in structural negative bending region, three typical forms of load, namely, service load, fatigue load and failure load, are applied. The results show sufficient stiffness and high load-carry capacity of the deck system. The stress of shear connectors with perfobond strips under 10000 cycles and 2.99 million cycles of fatigue load appeared to be invariable, which indicates that PBL is of good anti-fatigue performance as shear connectors with perfobond strips reaches the corresponding yield strength before destroyed, with the yield load of 359.10 kN.
Access options
Buy single article
Instant access to the full article PDF.
USD 39.95
Price includes VAT (USA)
Tax calculation will be finalised during checkout.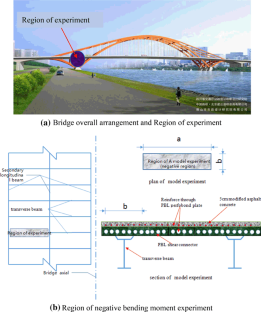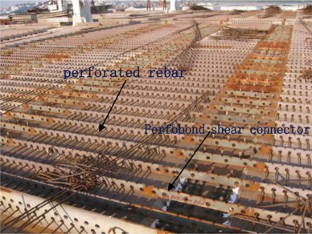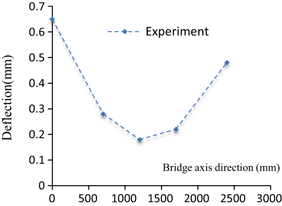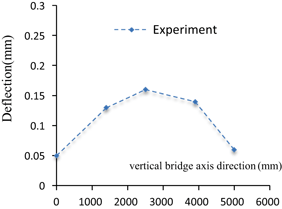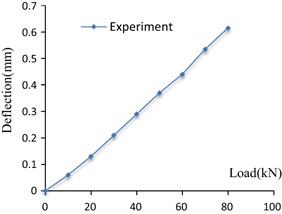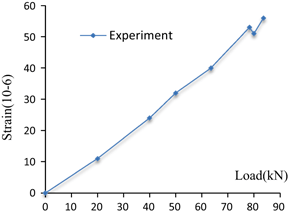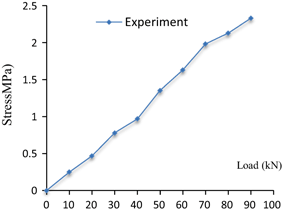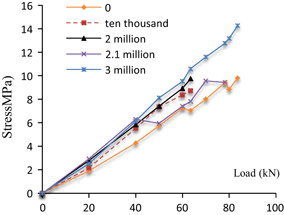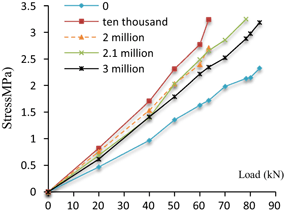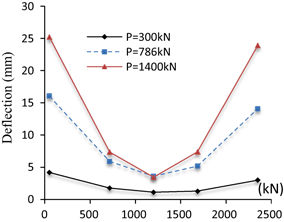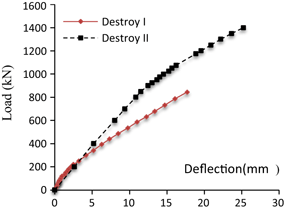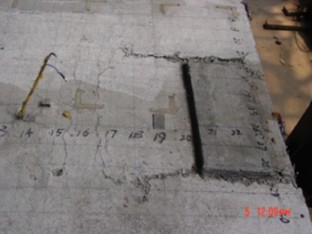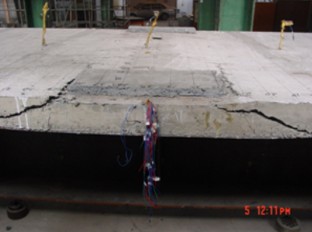 References
1.

Allahyari H, Dehestani M, Beygi MHA, NavayiNeya B, Rahmani E (2014) Mechanical behavior of steel–concrete composite decks with perfobond shear connectors. Steel And. Compos Struct 17(3):339–358

2.

Bayraktar A, Altunisik AC, Turker T (2016) Structural condition assessment of Birecik highway bridge using operational modal analysis. Int J Civil Eng 14(1A):35–46

3.

Da Silva JGS, Da S Vellasco PCG, De Andrade SAL et al (2003) An evaluation of the dynamical performance of composite slabs [J]. Comput Struct 81(18):1905–1913

4.

Gara F, Leoni G, Dezi L (2013) Slab cracking control in continuous steel–concrete bridge decks. J Bridge Eng 18(12):1319–1327

5.

Grandic IS, Grandic D, Bjelanovic A (2015) Evaluation of torsional stiffness in beam and slab bridge decks based on load testing. Int J Civil Eng 13(3A):255–266

6.

JTG D62 2004 code for design of highway reinforced concrete and pre-stressed concrete bridge and culverts [S].

7.

Krige GJ, Mahachi J (1995) Dynamic behaviour of composite floors [J]. J Construct Steel Res 34(2):249–269

8.

Leitao FN, da Silva JGS, de Andrade SAL (2013) Fatigue analysis and life prediction of composite highway bridge decks under traffic loading. Lat Am J Solids Struct 10(3):505–522

9.

Millanes F, Bujalance EB, Dominguez JLM, Suarez JM (2014) Archidona viaduct: composite steel-concrete deck for a long railway bridge. Struct Eng Int 24(1):122–126

10.

Ryu HK, Chang SP (2005) Ultimate Strength of continuous composite box-girder bridges with precast decks [J]. J Construct Steel Res 61(3):329–343

11.

Ren J (2006) Experimental study on fatigue of composite steel-concrete structure [D]. Southwest Jiaotong University, Chengdou

12.

Zhang Q, Li Q, Tang L (2007) Fracture mechanism and ultimate carrying capacity of shear connectors applied for steel-concrete joint segment of bridge pylon [J]. China J Highway Transp 20(1):85–90
Acknowledgements
The writers gratefully acknowledge financial support provided by the Science Foundation of China Postdoctor (Grant No. 2016M600352), the Science and Technology Agency of Zhejiang province (Grant No. 2015C33222), the Science Foundation of Shanghai Postdoctor (Grant No. 13R21421100).
About this article
Cite this article
Peng-zhen, L., Lin-feng, C., Yang, L. et al. Study on Mechanical Behavior of Negative Bending Region Based Design of Composite Bridge Deck. Int J Civ Eng 16, 489–497 (2018). https://doi.org/10.1007/s40999-017-0156-0
Received:

Revised:

Accepted:

Published:

Issue Date:
Keywords
Steel–concrete composite Bridge deck

Perfobond rib shear connector

Fatigue and ultimate bearing capacity

Test

Optimization design