Abstract
This paper compares the hydraulics and 3D flow features of the ordinary rectangular and trapezoidal plan view piano key weirs (PKWs) using two phase RANS numerical simulations. The main aim is to investigate effects of the inlet key area and angle of the side walls on discharge capacity of the PKW, while keeping the developing length of the crest intact. The numerical model has been used to carry out a sensitivity analysis for geometrical parameters and hydrodynamics of the rectangular and trapezoidal weirs (TPKWs) have been compared for wide range of the water head on the weir. Results show that the trapezoidal weir has higher efficiency than the ordinary rectangular PKW. This is partly related to the inlet key flow conditions. The trapezoidal geometry increases the inlet flow area resulting in reduction of the velocity along the key axis. Consequently, flow is distributed more uniformly over the side crests. The gradual transition of the inlet key limits the development of the recirculation zones along the side walls, and it also limits the formation of the critical section along the inlet key. These phenomena result in increase of the effective weir length and thus discharge capacity increases in trapezoidal weir compared with rectangular one. Discretization of the discharge along the crest of the tested weirs clearly confirms these findings.
Access options
Buy single article
Instant access to the full article PDF.
USD 39.95
Price includes VAT (USA)
Tax calculation will be finalised during checkout.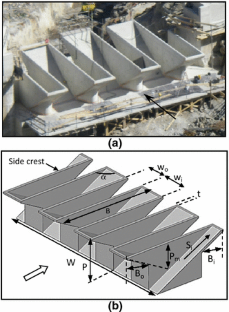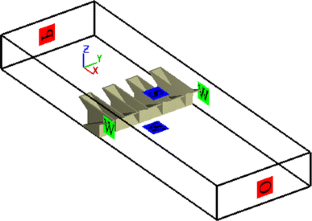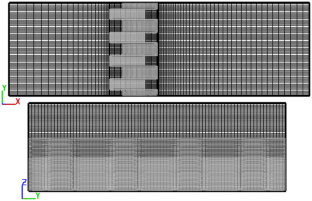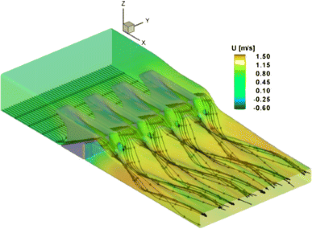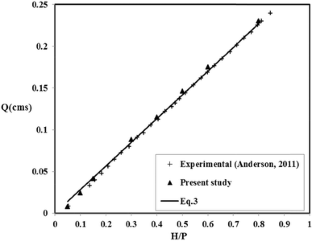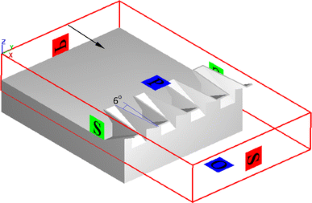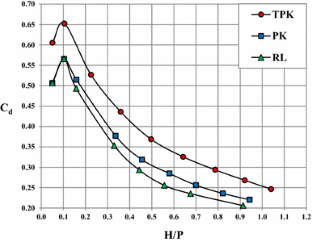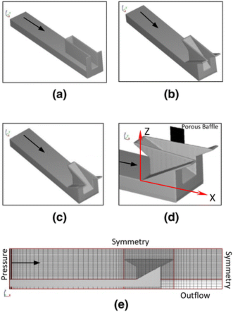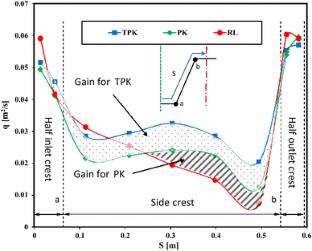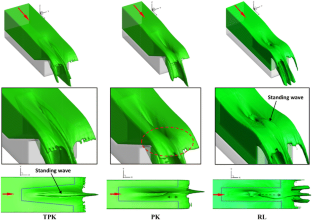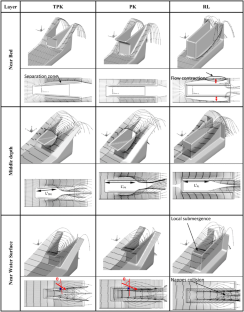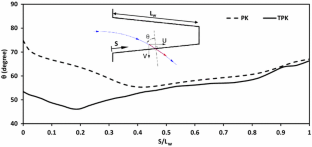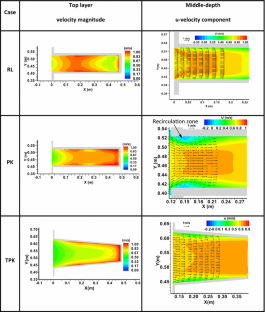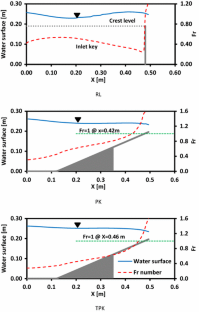 References
1.

Schleiss A (2011) Labyrinth and piano key weirs—PKW. CRC Press, Leiden, pp 17–24

2.

Lux F, Hinchliff DL (1985) Design and construction of labyrinth spillways, 15th Congress of ICOLD, Lausanne, Switzerland, pp 249–274

3.

Anderson RM (2011) Piano key weir head discharge relationships, all graduate Theses and Dissertations, Utah State University

4.

Blanc P, Lempérière F (2001) Labyrinth spillways have a promising future. Int J Hydropower Dams 8(4):129–131

5.

Lempérière F, Ouamane A (2003) The piano keys weir: a new cost-effective solution for spillways. Int J Hydropower Dams 7(5):144–149

6.

Pfister M, Capobianco D, Tullis B, Schleiss A (2013) Debris-blocking sensitivity of piano key weirs under reservoir-type approach flow. J Hydraul Eng 139(11):1134–1141

7.

Ouamane A, Lempérière F (2006) Design of a new economic shape of weir, Proc. Intl. Symposium on Dams in the Societies of the 21st Century, Barcelona, Spain, 463–470

8.

Lempérière F, Sharma N, Mourya RN, Shukla R, Gupta UP (2003) Experimental study on labyrinth spillways, Proc, International Conference on Engineering of Dams and Appurtenant Works Including Power Houses and Transmission Systems (CD-ROM), New Delhi, India

9.

Laugier F (2007) Design and construction of the first Piano Key Weir (PKW) spillway at the Goulours dam. Hydropower Dams 14(5):94–101

10.

Ribeiro ML, Boillat JL, Schleiss A, Laugier F, Albalat C (2007) Rehabilitation of st-marc dam experimental optimization of a piano key weir, Proc. of 32nd Congress of IAHR, Vince, Italy

11.

Lempérière F, Jun G (2005) Low cost increase of dams storage and flood mitigation the piano keys weir, Proc. of 19th Congress of ICID, Beijing, China

12.

Hien TC, Son HT, Khanh MHT (2006) Results of some piano keys weir hydraulic model tests in Vietnam. Proc. of the 22nd Congress of ICOLD, Barcelona, Spain

13.

Machiels O, Erpicum S, Archambeau P, Dewals B, Pirotton M (2011a) Influence of piano key weir height on its discharge capacity, Proc. Intl. Workshop on Labyrinths and Piano Key Weirs PKW 2011, CRC Press, pp 59–66

14.

Machiels O, Erpicum S, Dewals B, Archambeau P, Pirotton M (2011) Experimental observation of flow characteristics over a piano key weir. J Hydraul Res 49(3):359–366

15.

Riberio M, Pfister M, Schleiss AJ, Boillat JL (2012) Hydraulic design of A-type piano key weirs. J Hydraul Res 50(4):400–408

16.

Kabiri-Samani AR, Javaheri A (2012) Discharge coefficient for free and submerged flow over piano key weirs. J Hydraul Res 50(1):114–120

17.

Anderson RM, Tullis BP (2012) Comparison of piano key and rectangular labyrinth weir hydraulics. J Hydraul Eng 138(4):358–361

18.

Machiels O, Pirotton M, Pierre A, Dewals B, Erpicu S (2014) Experimental parametric study and design of piano key weirs. J Hydraul Res 52(2):326–335

19.

Henderson FM (1966) Open channel flow, New York, Macmillan Publishing Co. Inc

20.

Lempérière F (2009) New Labyrinth weirs triple the spillways discharge, http://www.hydrocoop.org

21.

Flow Science, Inc. (2008). FLOW-3D user's manual, version 9.3. Flow Science, Inc, Los Alamos

22.

Yakhot V, Smith LM (1992) The renormalization group, the ɛ-expansion and derivation of turbulence models. SIAM J Sci Comput 7(1):35–61

23.

Roache PJ (1994) Quantification of uncertainty in computational fluids Dynamics. Ann Rev Fluid Mech 29:123–160

24.

Ura M, Kita Y, Akiyama J, Moriyama H, Jha AK (2001) Discharge coefficient of oblique side weirs. J Hydrosci Hydraulic Eng JSCE 19(1):85–96

25.

Borghei SM, Parvaneh A (2011) Discharge characteristics of a modified oblique side weir in subcritical flow. Flow Meas Instrum 22:370–376
About this article
Cite this article
Safarzadeh, A., Noroozi, B. 3D Hydrodynamics of Trapezoidal Piano Key Spillways. Int J Civ Eng 15, 89–101 (2017). https://doi.org/10.1007/s40999-016-0100-8
Received:

Revised:

Accepted:

Published:

Issue Date:
Keywords
Piano key weir

Trapezoidal

Computational fluid dynamics

Streamline

Unit discharge