Abstract
A nonlinear finite element algorithm is proposed to analyze the reinforced concrete (RC) columns subjected to cyclic biaxial bending moment and axial loading. In the proposed algorithm, the following parameters are considered: uniaxial behavior of concrete and steel elements, the pseudo-plastic hinge produced in the critical sections, and global behavior of the columns. In the proposed numerical simulation, the column is discretized into two macro-elements located between the pseudo-plastic hinges at critical sections and the inflection point. The critical sections are discretized into fixed rectangular finite elements. The basic equilibrium is justified over a critical hypothetical cross section assuming the kinematics Navier's hypothesis with an average curvature. The method used qualifies as a "strain plane control process" that requires the resolution of a quasi-static simultaneous equation system using a triple iteration process over the strains in each section. To reach equilibrium, three main strain parameters (the strains in the extreme compressive point, the strains in the extreme tensile point and the strains in another corner of the section) are used as the three main variables. The proposed algorithm has been validated by the results of tests carried out on full-scale RC columns. The application of the components effects combination method is also compared with the proposed simultaneous direct method. The results obtained show the necessity of applying SDM for the post-elastic phase, which occurs frequently during earthquake loading.
Access options
Buy single article
Instant access to the full article PDF.
USD 39.95
Price includes VAT (USA)
Tax calculation will be finalised during checkout.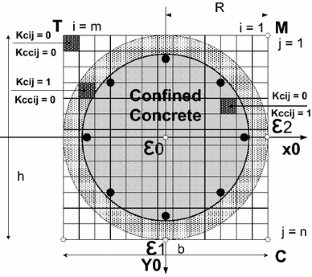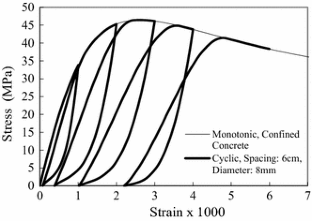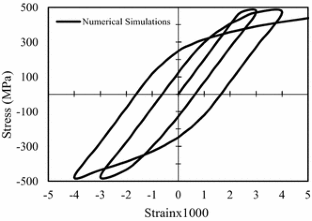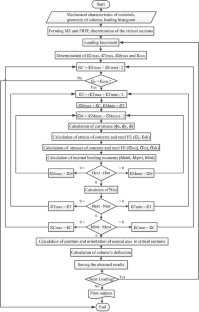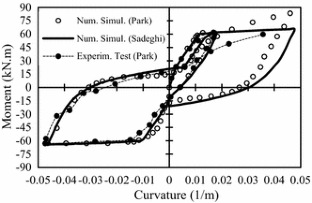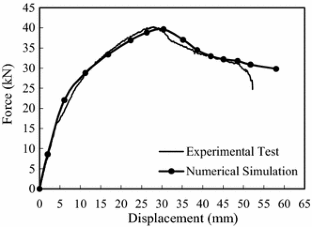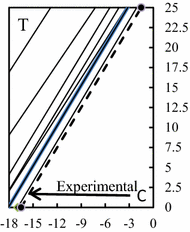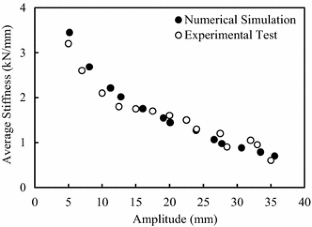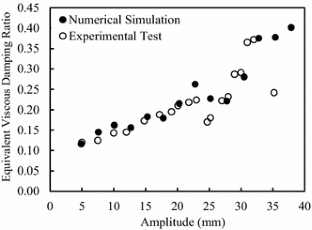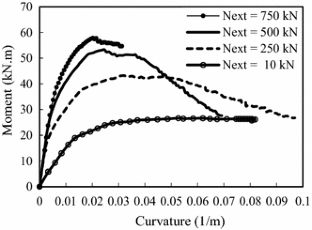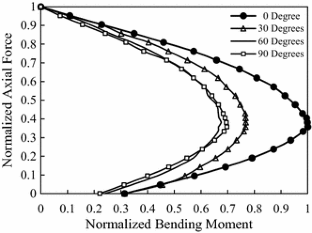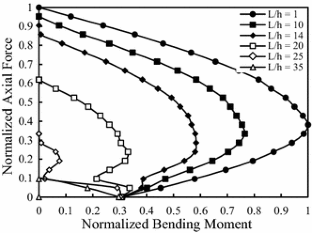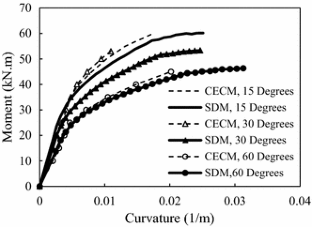 References
1.

Richard Yen JY (1991) Quasi-Newton method for reinforced concrete column analysis and design. J Struct Struct Div ASCE 117(3):657–666

2.

Yau CY, Chan SL, So AKW (1993) Biaxial bending of arbitrarily shaped reinforced concrete column. Struct J ACI Tech Paper 90(3):269–273 Title no. 90-S28

3.

Alnoury SI, Chen WF (1982) Behavior and design of reinforced and composite concrete sections. J Struct Div ASCE 108(ST6):1266–1284

4.

Hsu CT, Mirza S (1973) Structural concrete biaxial bending and compression. J Struct Div ASCE 99(ST2):2317–2335

5.

Brondum-Nielsen T (1985) Ultimate flexural capacity of cracked polygonal concrete sections under biaxial bending. J ACI 82–80:863–869 Technical Paper, no. 82–80

6.

Zak L (1993) Computer analysis of reinforced concrete sections under biaxial bending and longitudinal load. S J ACI 90(2):163–169

7.

Amziane S, Dubé JF (2008) Global RC structural damage index based on the assessment of local material damage. J Adv Concr Technol 6(3):459–468

8.

Sadeghi K (1995) Simulation numérique du comportement de poteaux en béton arme sous cisaillement dévié alterne, Ph.D. dissertation, University of Nantes/Ecole Central de Nantes

9.

Sadeghi K (2002) Numerical simulation and experimental test of compression confined and unconfined concrete. Technical report submitted to Water Resources Management Organization, Ministry of Energy, Concrete Laboratory of Power and Water University of Technology, Tehran

10.

Sadeghi K (2014) Analytical stress-strain model and damage index for confined and unconfined concretes to simulate rc structures under cyclic loading. Int J Civil Eng 12(3):333–343

11.

Park R, Kent DC, Sampson RA (1972) Reinforced concrete members with cyclic loading. J Struct Div Proc Am Soc Civil Eng ST7:1341–1359

12.

Comité Euro-International du béton, Code-Modéle CEB-FIP pour les structures en béton, Bulletin d'information no. 124–125F, vol. 1 and 2, April, Paris (1978)

13.

Sheikh SA (1982) A comparative study of confinement models. ACI J 79(4):296–305

14.

Lamirault J (1984) Contribution á l'étude du comportement des ossatures en béton armé sous cisaillement normales. Simulation par analyse non linéaire globale, Ph.D. Dissertation, University of Nantes/Ecole Central de Nantes, Nantes

15.

Priestley MJN, Park R (1991) Strength and durability of concrete bridge columns under seismic loading. Struct J ACI 88(4):61–76

16.

Sadeghi K (2011) Energy based structural damage index based on nonlinear numerical simulation of structures subjected to oriented lateral cyclic loading. Int J Civil Eng 9(3):155–164

17.

Garcia Gonzalez JJ (1990) Contribution á l'étude des poteaux en béton armé soumis á un cisaillement dévié alterné, Ph.D. dissertation, University of Nantes/Ecole Central de Nantes

18.

Sieffert JG, Lamirault J, Garcia Gonzalez JJ (1990) Behavior of R/C columns under static compression and lateral cyclic displacement applied out of symmetrical planes. Structural Dynamics, vol 1, Kratzig et al., Balkema, Rotterdam, pp 282–293

19.

Sadeghi K, Lamirault J, Sieffert JG (1993) Damage indicator improvement applied on R/C structures subjected to cyclic loading. In: Proceedings of the 2nd European conference on structural dynamics (EURODYN 93), Trondheim, Structural Dynamics, vol. 1, pp 129–136

20.

Abbasnia Reza, Mirzadeh Neda, Kildashti Kamyar (2011) Assessment of axial force effect on improved damage index of confined RC beam-column members. Int J Civil Eng 9(3):237–246

21.

AFPS90, Combinaison des effets des composantes du mouvement sismique, Recommandations AFPS90 pour la rédaction de règles relative aux ouvrages et installations à réaliser dans les régions sujettes aux séismes, AFPS, 101-105, Paris (1990)
Acknowledgments
The financial and technical supports of the Near East University and University of Nantes/Ecole Central de Nantes are appreciated.
About this article
Cite this article
Sadeghi, K. Nonlinear Numerical Simulation of Reinforced Concrete Columns Under Cyclic Biaxial Bending Moment and Axial Loading. Int J Civ Eng 15, 113–124 (2017). https://doi.org/10.1007/s40999-016-0046-x
Received:

Revised:

Accepted:

Published:

Issue Date:
Keywords
Numerical simulation

Reinforced concrete

Column

Cyclic loading

Biaxial bending moment