Abstract
Replacement of existing unreinforced masonry (URM) walls, commonly used as a non-structural member in apartments, with new reinforced concrete (RC) components has been used as a reliable method when remodeling is carried out. However, special care needs to be taken when URM walls are removed not to waste construction time and materials. Therefore, retrofitting existing URM walls can be deemed a better solution rather than replacing URM walls with RC ones. Using shotcrete is one of retrofitting techniques of URM walls. However, using normal shotcrete cannot improve adequate ductility and may cause brittle failure at a wall frame or slab connection. Therefore, new materials, such as engineered cementitious composite (ECC) and ultra-high performance concrete (UHPC) have emerged to resolve the problem of normal shotcrete by increasing ductility and toughness of retrofitting materials. In this study, sprayed ECC was used to increase both strength and ductility of existing URM walls. The results of two retrofitted URM walls under lateral quasi-static loading were compared to non-retrofitted one. One strengthened wall, retrofitted masonry wall (RTM)-ECC, was just sprayed and anchored to a wall base. Another strengthened wall, RTM-ECC-WM, was the same as RTM-ECC except for addition of wire mesh. The retrofitted specimens showed significant increase of strength, ductility, and energy dissipation capacity in comparison with the control one. In addition, RTM-ECC-WM indicated higher strength degradation due to the load transferring effect of wire mesh than RTM-ECC.
Access options
Buy single article
Instant access to the full article PDF.
USD 39.95
Price includes VAT (USA)
Tax calculation will be finalised during checkout.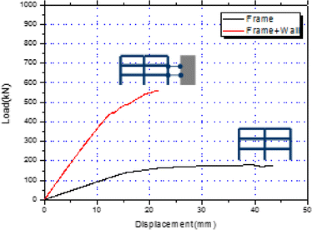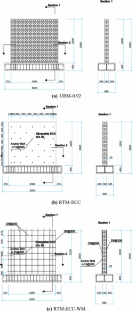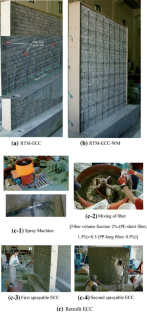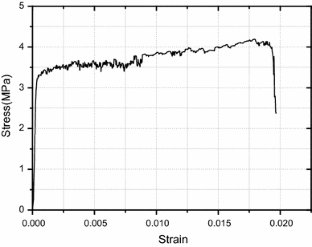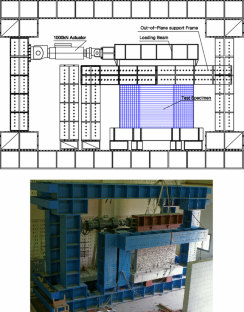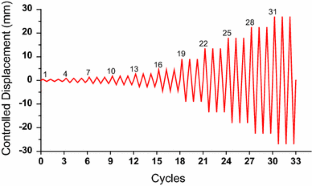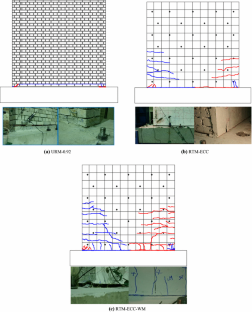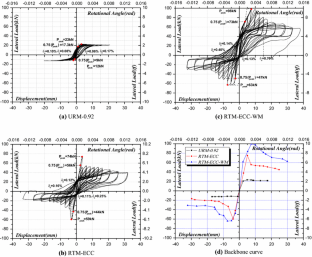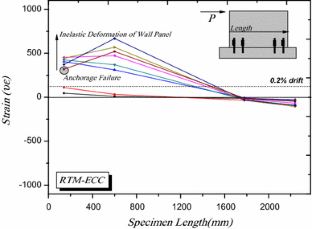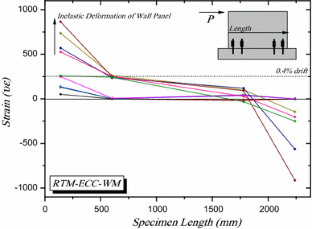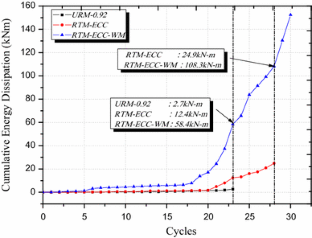 References
1.

Applied Technology Council ATC (2000) Prestandard and commentary for the seismic rehabilitation of buildings. FEMA-356, Federal Emergency Management Agency, Washington, DC, 7-1-22

2.

Kim YY (2005) Development of a sprayable ductile fiber reinforced cementitious composite (ECC) based on micromechanics and rheological control. J Korea Concr Inst (KCI) 15(4):557–565

3.

Victor CL, Dhanada KM, Antoine EN, James KW, James ML, Hwai CW, Yasou I (1994) On the shear behavior of engineered cementitious composites. J Adv Cem Based Mater 1(3):142–149

4.

ElGawady M, Lestuzzi P, Badoux M (2004) A review of retrofitting of URM walls using composites. In: 4th International conference on advanced composite materials in bridges and structures

5.

ElGawady M, Lestuzzi P, Badoux M (2006) Shear strength of URM walls retrofitted using FRP. J Eng Struct 28(12):1658–1670

6.

ElGawady M, Lestuzzi P, Badoux M (2006) Retrofitting of masonry walls using shotcrete. In: Proceedings of NZSEE, paper-No. 45

7.

Jabarov M, Kozharinov S, Lunyov A (1980) Strengthening of damaged masonry by reinforced mortar layers. In: 7th WCEE, Istanbul, vol 6, pp 73–80

8.

Abrams DP, Lynch JM (2001) Flexural behavior of retrofitted masonry piers. In: KEERC-MAE joint seminar on risk mitigation for regions of moderate seismicity

9.

McKenna F, Fenves GL (2000) The OpenSees Command Language Primer, PEER, University of California. http://OpenSees.Berkeley.edu

10.

Lourenco PB (1996) Computational strategies for masonry structures. PhD thesis, Delft University, Netherlands, p 210

11.

KBC-S-09 (2009) Korea building code requirements for structural concrete and commentary. Architectural Institute of Korea (AIK), Seoul, pp 335–360

12.

International Code Council (2006) International Building Code, pp 373–383

13.

Calvi G, Magenes G (1994) Experimental results on unreinforced masonry shear walls damaged and repaired. In: Proceedings of the 10th International brick masonry conference, vol 2(1), pp 509–518

14.

Haider W, Dhanasekar M (2004) Experimental study of monotonically loaded wide spaced reinforced masonry shear walls. Aust J Struct Eng 5(2):101–118

15.

Choi YC, Choi CS, Kim HM, Lee LH (2006) Shotcrete-retrofit of shear walls with an opening. J Korea Inst Struct Maint Insp 11(5):71–80

16.

ACI 318 M-08 (2008) Building code requirements for structural concrete and commentary, vol 318. American Concrete Institute (ACI) Committe, Michigan, pp 299–334

17.

Abrams DP (1997) Development of procedures to enhance the performance of rehabilitated URM buildings. NIST GCR 97-724-1, pp 2-1-48
Acknowledgments
This research was supported by Basic Science Research Program through the National Research Foundation of Korea (No. NRF-2015R1D1A1A01059989, 15CTAP-C097470-01).
About this article
Cite this article
Choi, HK., Bae, BI. & Choi, CS. Lateral Resistance of Unreinforced Masonry Walls Strengthened With Engineered Cementitious Composite. Int J Civ Eng 14, 411–424 (2016). https://doi.org/10.1007/s40999-016-0026-1
Received:

Revised:

Accepted:

Published:

Issue Date:
Keywords
Unreinforced masonry (URM)

Wall

Sprayable engineered cementitious composite (ECC)

Strength enhancement