Abstract
This paper presents differential voltage current conveyor transconductance amplifier (DVCCTA)-based proportional–derivative (PD), proportional–integral (PI) and proportional–integral–derivative controllers (PID) with electronic tunability. CMOS-based DVCCTA used in the proposed structure is more attractive for IC implementation since all the passive components are grounded. The proportional gain, the integral and derivative time constants can be independently controlled. This paper also presents PD, PI and PID controllers in a single unit using modified DVCCTA. One of the three controllers can be operated at a time by appropriate connection to the input terminals C1, C2 and C3. The analysis of theoretically proposed circuit has been simulated through PSPICE simulations using 0.25 µm Taiwan Semiconductor Manufacturing Company CMOS technology parameter.
Access options
Buy single article
Instant access to the full article PDF.
US$ 39.95
Tax calculation will be finalised during checkout.
Subscribe to journal
Immediate online access to all issues from 2019. Subscription will auto renew annually.
US$ 79
Tax calculation will be finalised during checkout.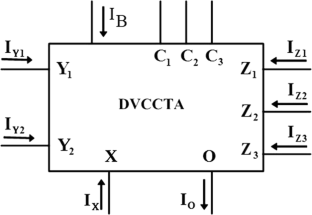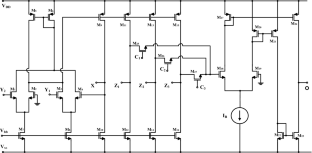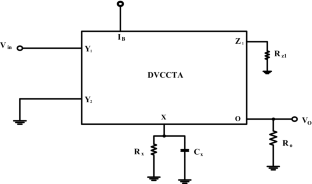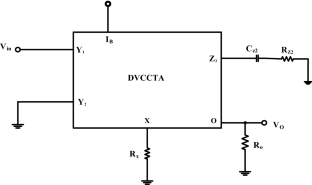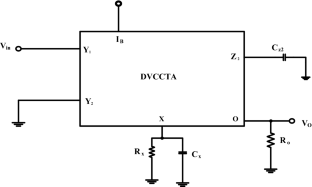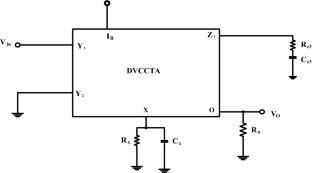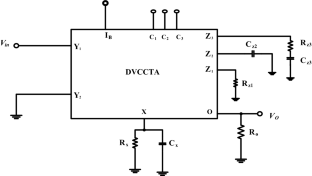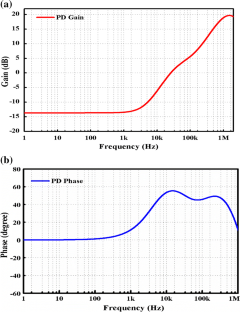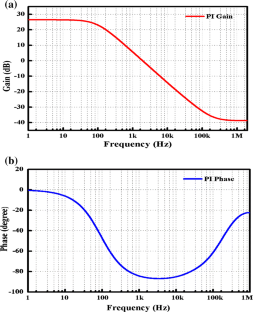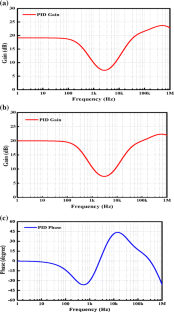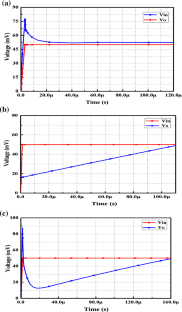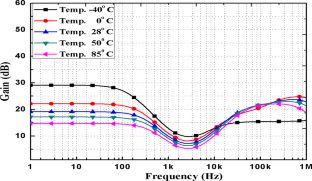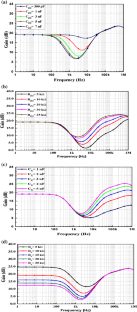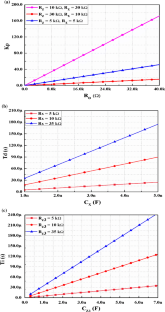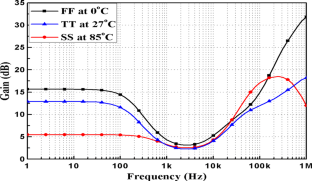 References
Ashraf J, Alam MS, Rathee D (2011) A new proportional-integral-derivative (PID) controller realization by using current conveyor. Int J Electron Eng 3(2):237–240

Astrom KJ, Hagglund T (1995) PID controller: theory, design, and tuning, 2nd edn. International Society of Automation, SIA, Research Triangle Park

Awad IA, Soliman AM (1999) Inverting second generation current conveyors: the missing building blocks, CMOS realizations and applications. Int J Electron 86(4):413–432

Bennette S (1993) Development of the PID controller. IEEE Control Syst Mag Eur Control Conf 13(6):58–62

Biolek D (2003) CDTA-building block for current-mode analog signal processing. In: Proceedings of the European conference on circuit theory and design, Krakow, pp 397–400

Cevat E, Ali T, Cevdet A (2001) OTA-C based proportion-integral-derivative (PID) controller and calculating optimum parameter tolerances. Turk J Electr Eng 9(2):189–198

Chein HC, Chen CY (2014) CMOS realization of single-resistance controlled and variable frequency dual-mode sinusoidal oscillators employing a single DVCCTA with all-grounded passive components. Microelectron J 45(2):226–238

Chiu W, Lin SI, Tsao HW, Chen JJ (1996) CMOS differential difference current conveyor and their applications. IEE Proc Circuits Devices Syst 143(2):91–96

Elwan HO, Soliman AM (1997) Novel CMOS differential voltage current conveyor and its applications. IEEE Proc Circuits Devices Syst 144(3):195–200

Erdal C, Toker A, Acar C (2001) A new current-feedback amplifiers (CFA) based proportional-integral-derivative (PID) controller realization and calculating optimum parameter tolerances. J Appl Sci 2(1):56–59

Erdal C, Kuntman H, Kafali S (2004) A current controlled conveyor based proportional-integral-derivative (PID) controller. J Electr Electron Eng 4(2):1243–1248

Fabre A, Saaid O, Wiest F, Boucheron C (1996) High frequency applications based on a new current controlled conveyor. IEEE Trans Circuit Syst I 43(2):82–91

Franco S (2002) Design with operational amplifiers and analog integrated circuits, 3rd edn. McGraw Hill Publication, New York

Geiger RL, Sanchez-Sinencio E (1985) Active filter design using operational transconductance amplifiers: a tutorial. IEEE Circuits Devices Mag 1(2):20–32

Jantakun A, Pisutthipong N, Siripruchyanun M (2009) A Synthesis of temperature insensitive/electronically controllable floating simulators based on DV-CCTAs. In: 6th International conference on electrical engineering/electronics, computer, telecommunications, and information technology, Pattaya, Thailand, pp 560–563

Johnson MA, Moradi MH (2005) PID control new identification and design methods. Springer, Berlin

Keskin AU (2006) Design of a PID controller circuit employing CDBAs. Int J Electr Eng Educ 43(1):48–56

Khateb F, Kumngern M, Vlassis S, Psychalinos C, Kulej T (2015) Sub-volt fully balanced differential difference amplifier. Circuits Syst Comput 24(1):1–18

Khateb F, Kulej T, Kumngern M, Kledrowetz V (2017) Low-voltage diode-less rectifier based on fully differential difference transconductance amplifier. Circuits Syst Comput 26(11):1–8

Kumngern M (2013) Voltage-mode PID controller using DDCCs and all grounded passive components. In: Proceedings of IEEE international conference on circuits and systems, Malaysia, pp 13–16

Kumngern M, Torteanchai U (2014) FDCCII-based P, PI, PD and PID controllers. In: Proceedings of 2014 4th international conference on digital information and communication technology and its applications (DICTAP), pp 415–418

Lahiri A, Jaikla W, Siripruchyanun M (2010) Voltage-mode quadrature sinusoidal oscillator with current tunable properties. Analog Integr Circuits Signal Process 65(2):321–325

Maiti S, Pal RR (2013) Universal biquadratic filter employing single differential voltage current controlled conveyor transconductance amplifier. Lect Notes Photonics Optoelectron 1(2):56–61

Nandi R, Venkateswaran P, Kar M (2014) MMCC based electronically tunable all pass filters using grounded synthetic inductor. Circuits Syst 5(4):89–97

Ogata K (2002) Modern control engineering, 4th edn. Prentice Hall, Pearson, Upper Saddle River

Pandey N, Kumar P (2011) Differential voltage current conveyor transconductance amplifier based wave active filter. In: International conference on multimedia, signal processing and communication technologies, pp 95–98

Pandey N, Kapur S, Arora P, Sharma S (2011) MO-CCCCTA based PID controller employing grounded passive elements. In: Proceedings of 2011 2nd international conference on computer and communication technology (ICCCT), pp 270–273

Pandey N, Pandey R, Paul SK (2012) A first order all pass filter and its application in a quadrature oscillator. J Electron Devices 12(1):772–777

Ranjan RK, Rani N, Paul SK, Kanyal G (2017a) Single CCTA based high frequency floating and grounded type of incremental/decremental memristor emulator and its application. Microelectron J 60(1):119–128

Ranjan RK, Raj N, Bhuwal N, Khateb F (2017b) Single DVCCTA based high frequency incremental/decremental memristor emulator and its application. Int J Electron Commun (AEU) 82(1):177–190

Ratale JS, Mungona SS (2014) Active filter based on differential voltage current conveyor transconductance amplifier (DVCCTA). Int J Adv Res Comput Sci Softw Eng 4(1):329–335

Sedra AS, Smith KC (1970) A second generation current conveyor and its application. IEEE Trans Circuit Theory CT-17(1):132–134

Srisakultiew S, Siripruchyanun M (2013) A synthesis of electronically controllable current-mode PI, PD and PID controllers employing CCCDBAs. Circuits Syst 4(1):287–292

Toumazou C, Pyne A (1994) Current feedback op-amp: a blessing in disguise? IEEE Circuits Devices Mag 10:43–47

Wang Z (1999) 2-MOSFET transistor with extremely low distortion for output reaching supply voltage. Electron Lett 26(25):951–952

Yuce E, Tokat S, Kizilkaya A, Cicekoglu O (2006) CCII-based PID controllers employing grounded passive components. Int J Electron Commun 60(5):399–403
About this article
Cite this article
Shrivastava, P., Surendra, S., Ranjan, R.K. et al. PI, PD and PID Controllers Using Single DVCCTA. Iran J Sci Technol Trans Electr Eng 43, 673–685 (2019). https://doi.org/10.1007/s40998-019-00180-z
Received:

Accepted:

Published:

Issue Date:
Keywords
Current-mode circuits

Controller

Differential voltage current conveyor transconductance amplifier