Abstract
Steel plate shear wall (SPSW) had shown a good performance against lateral load in laboratories and last earthquakes. Despite its high shear stiffness, its low bending stiffness is the main concern about this system. Outriggers in conjunction with coupled SPSW that is investigated in this paper form an effective system with a high shear and bending stiffness as well as great strength. To overcome determining the optimal location of outrigger in the system, equations governing the behavior of the proposed combined system are obtained. The results of the proposed equations are in good agreement with the results of the finite element model. The findings indicate that the location of an outrigger is much more important than its rigidity. Moreover, this study shows that column rigidity has a minor effect on controlling the lateral deformations. In addition, by increasing the rigidity of beams, the lateral drift of a building structure diminishes.
This is a preview of subscription content, log in to check access.
Access options
Buy single article
Instant access to the full article PDF.
US$ 39.95
Price includes VAT for USA
Subscribe to journal
Immediate online access to all issues from 2019. Subscription will auto renew annually.
US$ 99
This is the net price. Taxes to be calculated in checkout.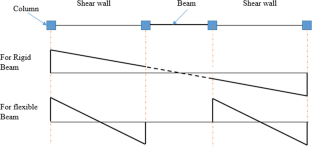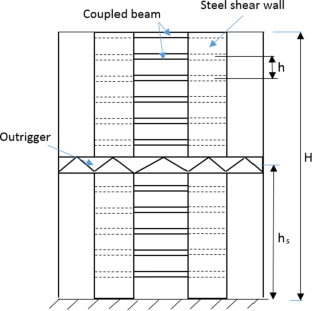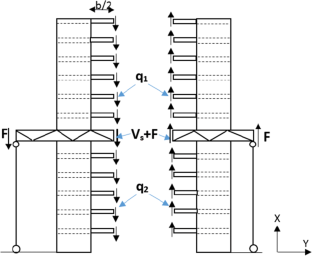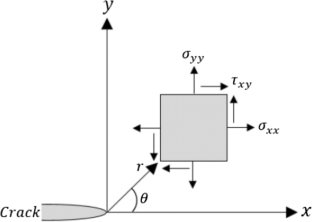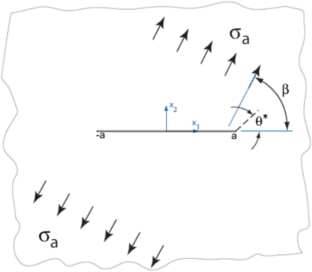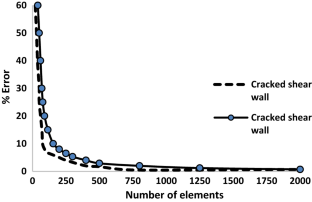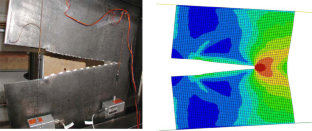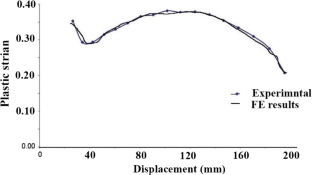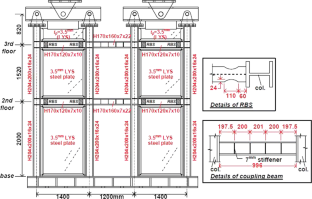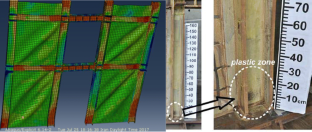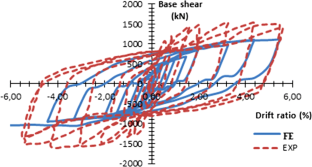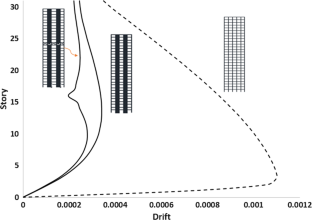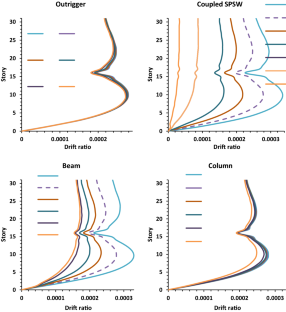 References
Astaneh-Asl A (2000) Seismic behavior and design, of steel plate shear walls. Steel tips report: structural Steel Educational Council (CA)

Broujerdian V, Ghamari A, Ghadami A (2016) An investigation into crack and its growth on the seismic behavior of steel shear walls. Thin Walled Struct 101:205–212

Broujerdian V, Shayanfar M, Ghamari A (2017) Corner crack effect on steel plate shear wall. Civ Eng Infrastruct J 50(2):311–332

Chan HC, Kuang JS (1989) Stiffened coupled shear walls. J Eng Mech (ASCE) 115(4):689–703

Coull A, Bensmail L (1991) Stiffened coupled shear walls. J Struct Eng (ASCE) 117(8):2205–2223

Hatami F, Ghamari A, Hatami F (2014) Effect of fiber angle on LYP steel shear walls behavior. J Central South Univ 21:768–774

Hibbitt H, Karlsson B, Sorensen P (2012) ABAQUS theory manual, version 6.12. Pawtucket, Rhode Island

Hoendderkamp JCD (2011) The influence of single shear walls on the behaviour of coupled shear walls in high-rise structures, the twelfth East Asia-Pacific conference on structural engineering and construction. Proc Eng 14:1816–1824

Hosseinzadeh L, Emami F, Mofid M (2017) Experimental investigation on the behavior of corrugated steel shear wall subjected to the different angle of trapezoidal plate. Struct Design Tall Spec Build. https://doi.org/10.1002/tal.1390

Li CH, Tsai KC, Chang JT, Lin CH (2011a) Cyclic test of a coupled steel plate shear wall substructure, the twelfth East Asia-Pacific conference on structural engineering and construction. Proc Eng 14:582–589

Li CH, Tsai KC, Chang JT, Lin CH (2011b) Cyclic test of a coupled steel plate shear wall substructure. Proc Eng 14:45–56

Qu WL, Xu YL (2001) Semi- active control of seismic response of tall buildings with podium structure using ER/MR dampers. Struct Design Tall Build. https://doi.org/10.1002/tal.177

Simonsen B, Tornqvist R (2004) Experimental and numerical modelling of ductile crack propagation in large-scale shell structures. Mar Struct 17:1–27

Taranath BS (2012) Structural analysis and design of tall buildings steel and composite construction. Taylor & Francis Group, LLC CRC Press, Boca Raton

Timler PA, Kulak GL (1983) Experimental study of steel plate shear walls, structural engineering report no 114. Department of Civil Engineering, University of Alberta, Edmonton, AB

Vetr M, Shirali N, Ghamari A (2016) Seismic resistance of a hybrid shear wall (HSW) systems. J Constr Steel Res 116:247–270

Zhou Y, Lu X, Dong Y (2010) Seismic behaviour of composite shear walls with multi- embedded steel sections. Part I: experiment. Struct Design Tall Spec Build 19:618–636
About this article
Cite this article
Shayanfar, M., Broujerdian, V. & Ghamari, A. Analysis of Coupled Steel Plate Shear Walls with Outrigger System for Tall Buildings. Iran J Sci Technol Trans Civ Eng 44, 151–163 (2020). https://doi.org/10.1007/s40996-019-00246-2
Received:

Accepted:

Published:

Issue Date:
Keywords
Outrigger

Steel shear wall

Coupled wall

Drift

Stiffness