Abstract
In this paper, spherical Hankel basis functions and Carrera unified formulation (CUF) are utilized for the free vibration analysis of laminated composite plates. The spherical Hankel shape functions are derived from the corresponding radial basis function. These functions have excellent ability to satisfy the first and second kind of Bessel function as well as polynomial function fields which leads to more accurate results. Also, CUF presents an effective formulation to employ any order of Taylor expansion to expand solution field. Higher-order theories supposed by CUF are free from Poisson locking phenomenon, and they do not need any shear correction factor. Therefore, coupling spherical Hankel basis functions and CUF ends in a suitable methodology to analyze laminated plates. To investigate the proposed approach, several numerical examples are provided and the superiority and robustness of the suggested approach are shown.
This is a preview of subscription content, log in to check access.
Access options
Buy single article
Instant access to the full article PDF.
US$ 39.95
Price includes VAT for USA
Subscribe to journal
Immediate online access to all issues from 2019. Subscription will auto renew annually.
US$ 99
This is the net price. Taxes to be calculated in checkout.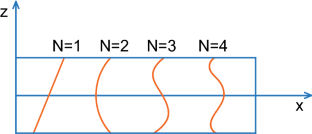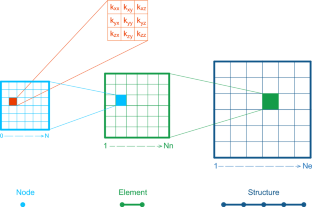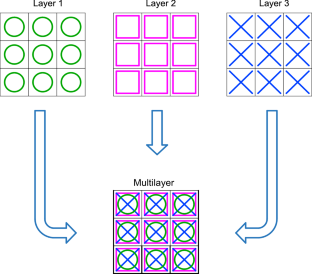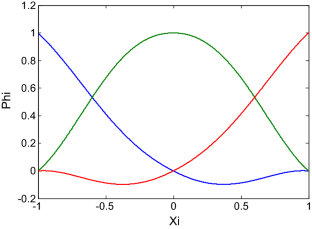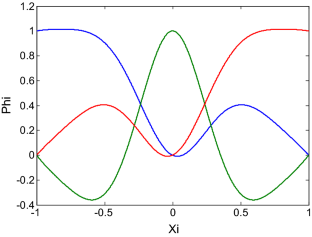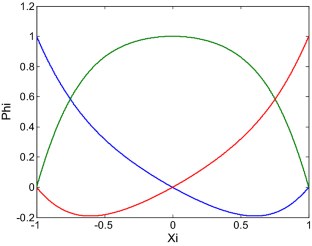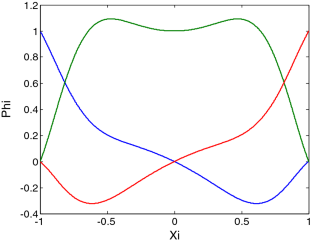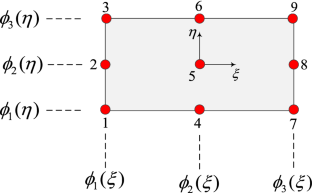 References
Alesadi A, Galehdari M, Shojaee S (2017a) Free vibration and buckling analysis of composite laminated plates using layerwise models based on isogeometric approach and carrera unified formulation. Mech Adv Mater Struct 25:1–15

Alesadi A, Galehdari M, Shojaee S (2017b) Free vibration and buckling analysis of cross-ply laminated composite plates using carrera's unified formulation based on Isogeometric approach. Comput Struct 183:38–47

Alesadi A, Ghazanfari S, Shojaee S (2018) B-spline finite element approach for the analysis of thin-walled beam structures based on 1D refined theories using carrera unified formulation. Thin-Walled Struct 130:313–320

Batra RC, Vidoli S (2002) Higher-order piezoelectric plate theory derived from a three-dimensional variational principle. AIAA J 40:91–104

Carrera E (1995) A class of two-dimensional theories for anisotropic multilayered plates analysis. Atti Della Accad Delle Sci Di Torino Cl Di Sci Fis Mat e Nat 19:1–39

Carrera E (1997) CZ requirements—models for the two dimensional analysis of multilayered structures. Compos Struct 37:373–383

Carrera E (2000) An assessment of mixed and classical theories on global and local response of multilayered orthotropic plates. Compos Struct 50:183–198

Carrera E (2003) Theories and finite elements for multilayered plates and shells: a unified compact formulation with numerical assessment and benchmarking. Arch Comput Methods Eng 10:215–296

Carrera E (2004) Assessment of theories for free vibration analysis of homogeneous and multilayered plates. Shock Vib 11:261–270

Carrera E, Pagani A (2014) Free vibration analysis of civil engineering structures by component-wise models. J Sound Vib 333:4597–4620

Carrera E, Pagani A (2015) Evaluation of the accuracy of classical beam FE models via locking-free hierarchically refined elements. Int J Mech Sci 100:169–179

Carrera E, Demasi L, Manganello M (2002) Assessment of plate elements on bending and vibrations of composite structures. Mech Adv Mater Struct 9:333–357

Carrera E, Miglioretti F, Petrolo M (2012) Computations and evaluations of higher-order theories for free vibration analysis of beams. J Sound Vib 331:4269–4284

Carrera E, Cinefra M, Petrolo M, Zappino E (2014) Finite element analysis of structures through unified formulation. Wiley, New York

Carrera E, Valvano S, Filippi M (2018) Classical, higher-order, zig-zag and variable kinematic shell elements for the analysis of composite multilayered structures. Eur J Mech 72:97–110

Chu F, Wang L, Zhong Z, He J (2014) Hermite radial basis collocation method for vibration of functionally graded plates with in-plane material inhomogeneity. Comput Struct 142:79–89

Cinefra M, Valvano S, Carrera E (2015a) Heat conduction and Thermal Stress Analysis of laminated composites by a variable kinematic MITC9 shell element. Curved Layer Struct 2:301–320

Cinefra M, Valvano S, Carrera E (2015b) A layer-wise MITC9 finite element for the free-vibration analysis of plates with piezo-patches. Int J Smart Nano Mater 6:85–104

Cinefra M, Carrera E, Valvano S (2015c) Variable kinematic shell elements for the analysis of electro-mechanical problems. Mech Adv Mater Struct 22:77–106

Farmani S, Ghaeini-Hessaroeyeh M, Hamzehei-Javaran S (2018) The improvement of numerical modeling in the solution of incompressible viscous flow problems using finite element method based on spherical Hankel shape functions. Int J Numer Methods Fluids 87:70–89

Ferreira AJM, Fasshauer GE (2006) Computation of natural frequencies of shear deformable beams and plates by an RBF-pseudospectral method. Comput Methods Appl Mech Eng 196:134–146

Hamzehei-Javaran S (2018) Approximation of the state variables of Navier's differential equation in transient dynamic problems using finite element method based on complex Fourier shape functions. Asian J Civ Eng 19:431–450

Hamzehei-Javaran S, Khaji N (2012) Inverse Multiquadric (IMQ) function as radial basis function for plane dynamic analysis using dual reciprocity boundary element method. In: 15 WCEE Lisboa 2012, Lisboa

Hamzehei-Javaran S, Khaji N (2014) Dynamic analysis of plane elasticity with new complex Fourier radial basis functions in the dual reciprocity boundary element method. Appl Math Model 38:3641–3651

Hamzehei-Javaran S, Shojaee S (2017) The solution of elasto static and dynamic problems using the boundary element method based on spherical Hankel element framework. Int J Numer Methods Eng 112:2067–2086

Hamzehei-Javaran S, Shojaee S (2018) Improvement of numerical modeling in the solution of static and transient dynamic problems using finite element method based on spherical Hankel shape functions. Int J Numer Methods Eng 115:1241–1265

Hamzehei-Javaran S, Khaji N, Moharrami H (2011a) A dual reciprocity BEM approach using new Fourier radial basis functions applied to 2D elastodynamic transient analysis. Eng Anal Bound Elem 35:85–95

Hamzehei-Javaran S, Khaji N, Noorzad A (2011b) First kind Bessel function (J-Bessel) as radial basis function for plane dynamic analysis using dual reciprocity boundary element method. Acta Mech 218:247–258

Hinton E (1988) Numerical methods and software for dynamic analysis of plates and shells. Pineridge Press, Swansea

Khaji N, Hamzehei-Javaran S (2013) New complex Fourier shape functions for the analysis of two-dimensional potential problems using boundary element method. Eng Anal Bound Elem 37:260–272

Kirchhoff GR (1850) Uber das Gleichgewicht und die Bewegung einer elastischen Scheibe. Journal fur die reine und angewandte Mathematik (Crelle's Journal) 40:51–88

Kumar SK, Harursampath D, Carrera E, Cinefra M, Valvano S (2018) Modal analysis of delaminated plates and shells using Carrera unified formulation–MITC9 shell element. Mech Adv Mater Struct 25:681–697

Liew KM, Wang J, Ng TY, Tan MJ (2004) Free vibration and buckling analyses of shear-deformable plates based on FSDT meshfree method. J Sound Vib 276:997–1017. https://doi.org/10.1016/j.jsv.2003.08.026

Mindlin RD (1951) Influence of rotary inertia and shear on flexural motions of isotropic elastic plates. J Appl Mech 18:31–38

Pagani A, Boscolo M, Banerjee JR, Carrera E (2013) Exact dynamic stiffness elements based on one-dimensional higher-order theories for free vibration analysis of solid and thin-walled structures. J Sound Vib 332:6104–6127

Pagani A, Valvano S, Carrera E (2016) Analysis of laminated composites and sandwich structures by variable-kinematic MITC9 plate elements. J Sandw Struct Mater 20:4–41

Pagano NJ (1994) Exact solutions for rectangular bidirectional composites and sandwich plates. In: Mechanics of composite materials, Springer, pp 86–101

Reissner E (1945) The effect of transverse shear deformation on the bending of elastic plates. J Appl Mech A69–A77

Rohwer K (1992) Application of higher order theories to the bending analysis of layered composite plates. Int J Solids Struct 29:105–119

Valvano S, Carrera E (2017) Multilayered plate elements with node-dependent kinematics for the analysis of composite and sandwich structures. Facta Univ Ser Mech Eng 15:1–30

Wang JG, Liu GR (2002) On the optimal shape parameters of radial basis functions used for 2-D meshless methods. Comput Methods Appl Mech Eng 191:2611–2630

Wang L, Zhong Z (2012a) Radial basis collocation method for bending problems of beam and plate. Chin J Solid Mech 33:349–357

Wang L, Zhong Z (2012b) Radial basis collocation method for nearly incompressible elasticity. J Eng Mech 139:439–451

Whitney JM (1969) The effect of transverse shear deformation on the bending of laminated plates. J Compos Mater 3:534–547

Whitney JM, Leissa AW (1969) Analysis of heterogeneous anisotropic plates. J Appl Mech 36:261–266
About this article
Cite this article
Alesadi, A., Shojaee, S. & Hamzehei-Javaran, S. Spherical Hankel-Based Free Vibration Analysis of Cross-ply Laminated Plates Using Refined Finite Element Theories. Iran J Sci Technol Trans Civ Eng 44, 127–137 (2020). https://doi.org/10.1007/s40996-019-00242-6
Received:

Accepted:

Published:

Issue Date:
Keywords
Spherical Hankel basis functions

Free vibration

Composite laminates

Carrera unified formulation