Abstract
The paper deals with the mathematical programming problems with nonsmooth vanishing constraints. The main focus is on the estimating the Frèchet normal cone of feasible set and presenting some stationary conditions for the problem. The obtained results generalize and improve some recent theorems in differentiable case.
Access options
Buy single article
Instant access to the full article PDF.
USD 39.95
Price includes VAT (USA)
Tax calculation will be finalised during checkout.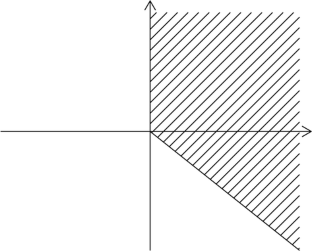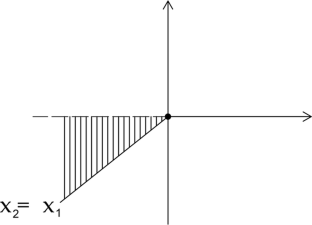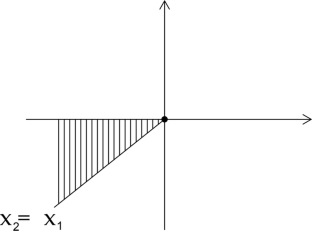 References
Achtziger W, Kanzow C (2007) Mathematical programs with vanishing constraints: optimality conditions and constraint qualifications. Math Program 114:69–99

Achtziger W, Hoheisel T, Kanzow C (2013) A smoothing-regularization approach to mathematical programs with vanishing constraints. Comput Optim Appl 55:733–767

Ansari Ardali A, Movahedian N, Nobakhtian S (2016) Optimality conditions for nonsmooth mathematical programs with equilibrium constraints, using convexificators. Optimization 65:67–85

Bigi G, Pappalardo M, Passacantando M (2016) Optimization tools for solving equilibrium problems with nonsmooth data. J Optim Theory Appl 171:887–905

Bonnans JF, Shapiro A (2000) Perturbation analysis of optimization problems. Springer, New York

Clarke FH (1983) Optimization and nonsmooth analysis. Wiley Interscience, New York

Giorgi G, Gwirraggio A, Thierselder J (2004) Mathematics of optimization. Smooth and Nonsmooth cases. Elsivier, Amsterdam

Hoheisel T, Kanzow C (2007) First- and second-order optimality conditions for mathematical programs with vanishing constraints. Appl Math 52:495–514

Hoheisel T, Kanzow C (2008) Stationarity conditions for mathematical programs with vanishing constraints using weak constraint qualifications. J Math Anal Appl 337:292–310

Hoheisel T, Kanzow C (2009) On the Abadie and Guignard constraint qualifications for mathematical programs with vanishing constraints. Optimization 58:431–448

Luu DV (2016) Optimality condition for local efficient solutions of vector equilibrium problems via convexificators applications. J Optim Theory Appl 171:643–665

Mishra SK, Singh V, Laha V (2016) On duality for mathematical programs with vanishing constraints. Annal Oper Res 243:249–272

Movahedian N (2017) Bounded Lagrange multiplier rules for general nonsmooth problems and application to mathematical programs with equilibrium constraints. J Glob Optim 67:829–850

Movahedian N (2012) Calmness of set-valued mappings between Asplund spaces and application to equilibrium problems. Set Valued Var Anal 20(3):499–518

Movahedian N, Nobakhtian S (2010) Necessary and sufficient conditions for nonsmooth mathematical programs with equilibrium constraints. Nonlinear Anal 72:2694–2705

Mordukhovich B (2008) Optimization and equilibrium problems with equilibrium constraints in infinite-dimensional spaces. Optimization 57:715–741

Rockafellar RT (1970) Convex analysis. Princeton University Press, Princeton

Rockafellar RT, Wets B (1998) Variational analysis. Springer, Berlin

Scholtes S (2004) Nonconvex structures in nonlinear programming. Oper Res 52:368–383
About this article
Cite this article
Kazemi, S., Kanzi, N. & Ebadian, A. Estimating the Frèchet Normal Cone in Optimization Problems with Nonsmooth Vanishing Constraints. Iran J Sci Technol Trans Sci 43, 2299–2306 (2019). https://doi.org/10.1007/s40995-019-00683-8
Received:

Accepted:

Published:

Issue Date:
Keywords
Abadie constraint qualification

Stationary conditions

Frèchet normal cone

Vanishing constraints
Mathematics Subject Classification