Abstract
The paper presents a methodology of optimization of the gating system for sand casting using the genetic algorithm. Software package for computer-aided design/computer-aided manufacturing (CAD/CAM) was used as the support to the design and verification of the optimized gating system. The geometry of the gating system of sand casting in excavator tooth holder was the subject of optimization. The objective was to maximize filling rate given the constraints posed by both the ingate module and Reynolds number. Mold filling time has been presented as a function of the ingate cross section and casting height. Given the conditions above, as the result of the optimization, a complete geometry of the gating system has been defined. Numerical simulation (software MAGMA5) has been used to verify the validity of the optimized geometry of the gating system.
Access options
Buy single article
Instant access to the full article PDF.
USD 39.95
Price excludes VAT (USA)
Tax calculation will be finalised during checkout.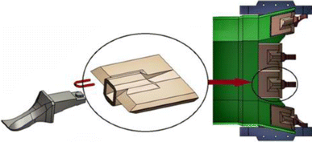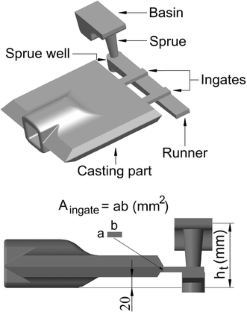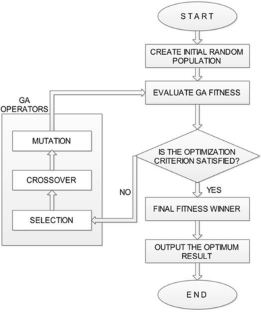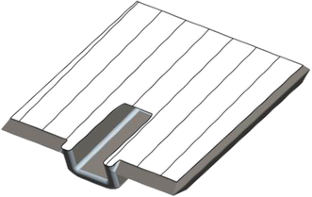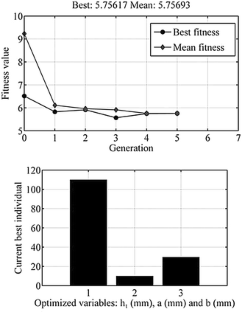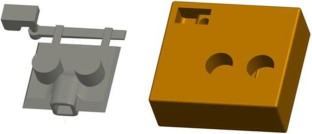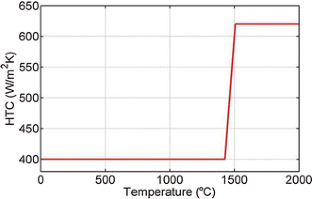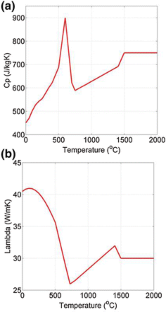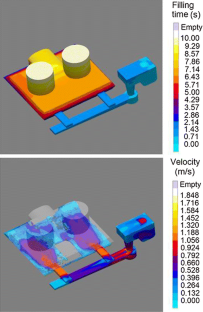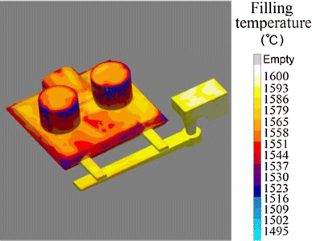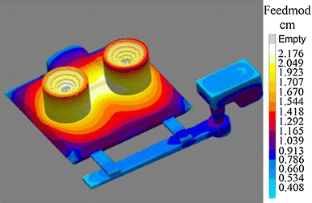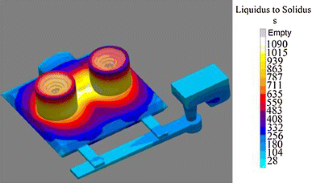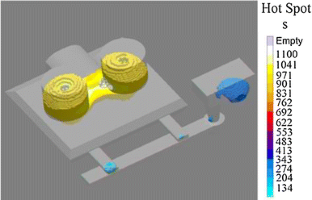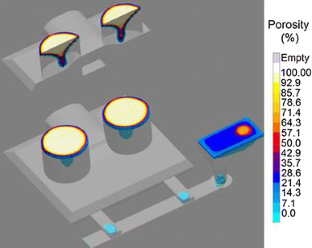 References
E. Jacob, R. Sasikumar, B. Praveen, V. Gopalakrishna, J. Intell. Manuf. 15, 299–305 (2004)

M.H. Masoumi, H. Hu, J. Hedjazi, M.A. Boutorabi, AFS Trans. 113, 185–196 (2005)

C.E. Esparza, M.P. Guerrero-Mata, R.Z. Rios-Mercado, Compt. Mater. Sci. 36, 457–467 (2006)

S. Guharaja, A.N. Haq, K.M. Karuppannan, Int. J. Adv. Manuf. Technol. 30, 1040–1048 (2006)

R. Tavakoli, P. Davami, Struct. Multidiscipl. Optim. 36, 193–202 (2007)

Z. Sun, H. Hu, X. Chen, J. Mater. Process. Technol. 199, 256–264 (2008)

J. Kor, X. Chen, H. Hu, in IEEE International Symposium on Intelligent Control (Saint Petersburg, 2009), pp. 428–433

P. Kotas, C.C. Tutum, J.H. Hattel, O. Snajdrova, J. Thorborg, Int. J. Metalcast. 4, 61–76 (2010)

V.D. Shinde, D. Joshi, B. Ravi, K. Narasimhan, J. Mater. Eng. Perform. 21, 1574–1581 (2012)

A. Kumaravadivel, U. Natarajan, Int. J. Adv. Manuf. Technol. 66, 695–709 (2012)

J.O. Oji, S.G. Datau, K.J. Akinluwade, A.T. Taiwo, D.A. Isadare, S.H. Pamtoks, A.R. Adetunji, J. Miner. Mater. Charact. Eng. 1, 250–256 (2013)

B. Surekha, L.K. Kaushik, A.K. Panduy, P.R. Vundavilli, M.B. Parappagoudar, Int. J. Adv. Manuf. Technol. 58, 9–17 (2012)

J.H. Holland, Adaptation in Natural and Artificial Systems (MIT Press/Bradford Book, Cambridge, 1992)

K. De Jong, in IEEE Transactions on Systems, Man, and Cybernetics (Springer, 1980), vol. 10(3), pp. 556–574

K. De Jong, in Proceedings of the First International Conference on Genetic Algorithms and Their Applications (Pittsburgh, 1985)

K. De Jong, Mach. Learn. 3, 121–138 (1988)

E.D. Goldberg, Genetic Algorithms (Pearson Education, Upper Saddle River, 2006)

B. Ravi, METAL CASTING, Computer-Aided Design and Analysis (Prentice-Hall, New Delhi, 2005)

P. Larsen, Iron melt flow in thin walled sections cast in vertically parted green sand moulds. Dissertation (Technical University of Denmark, 2004)

J. Campbell, Complete Casting Handbook, 1st edn. (Elsevier, Oxford, 2011)

ASM Handbook Committee, ASM Metals HandBook (ASM International, Almere, 2002)
Acknowledgments
The paper is the result of the work of the authors on two projects funded by the Ministry of Education and Science of Republic of Serbia: TR35037 and TR35015.
About this article
Cite this article
Dučić, N., Ćojbašić, Ž., Manasijević, S. et al. Optimization of the Gating System for Sand Casting Using Genetic Algorithm. Inter Metalcast 11, 255–265 (2017). https://doi.org/10.1007/s40962-016-0040-8
Published:

Issue Date:

DOI: https://doi.org/10.1007/s40962-016-0040-8
Keywords
genetic algorithm

numerical simulation

gating system

optimization

sand casting