Abstract
Purpose
Embolization of arterial supply of tumor and pelvic metastatic tissue has been widely used as an elective modality as an adjunct to chemotherapy in the management of gynecological tumors. It can be a rescue life-saving procedure in heavily pouring masses and also treatment modality so as to reduce the size of mass by endovascular methods. This is specifically remarkable in cases where other measures of hemorrhage control fail or are inapplicable.
Method
Here we report the case of 27-year-old lady with vaginal metastasis of choriocarcinoma with uncontrollable bleeding that was managed by emergent embolization.
Results
Coil embolization of bilateral internal iliac arteries by transfemoral route was done to control bleeding from vaginal metastatic growth of choriocarcinoma, which was in close proximity to urethral orifice. Emergent embolization proved to be a successful rescue modality of bleeding control from vaginal metastatic lesion of choriocarcinoma.
Discussion
Embolization has an emergent and elective role of in the management of choriocarcinoma. Intervention radiology is of immense importance not only in regular elective cases, it also can be used as an emergent measure. If the process is expedited, and the avoidable delays are somehow overcome, it can be used for emergent control of gynecological hemorrhage.
Access options
Buy single article
Instant access to the full article PDF.
USD 39.95
Price includes VAT (USA)
Tax calculation will be finalised during checkout.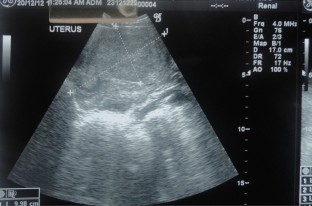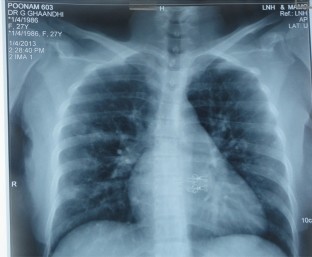 References
1.

Savage J, Adams E, Veras E, Murphy KM, Ronnett BM. Choriocarcinoma in women: analysis of a case series with genotyping. Am J Surg Pathol. 2017;41(12):1593–606.

2.

Meng C, et al. Internal iliac artery balloon occlusion for placenta previa and suspected placenta accreta a randomized controlled trial. Obstet Gynecol. 2020;135:1112–9.

3.

Keung JJ, Spies BJ, Caridi TM. Uterine artery embolization: a review of current concepts. Best Pract Res Clin Obstet Gynaecol. 2018;46:66–73.

4.

Chupin AV, Deriabin SV, Chigasov VA. Embolizatsiia vnutrennel podvzdoshnoi arterii pri endoprotezirovaniianevrizmy briushnoi aorty [Embolization of theinternal iliac artery during endovascular repair of abdominal aortic aneurysms]. Angiol Sosud Khir. 2019;25(4):76–82. https://doi.org/10.33529/ANGIO2019417.

5.

Wang J, Shi X, Li Y, Li Z, Chen Y, Zhou J. Prophylactic intraoperative uterine or internal iliac artery embolization in planned cesarean for pernicious placenta previa in the third trimester of pregnancy. Medicine. 2019. https://doi.org/10.1097/MD.0000000000017767.

6.

Gregorio MAD, et al. Pelvic venous disorders in women due to pelvic varices: treatment by embolization: experience in 520 patients. J Vascul Interv Radiol. 2020;31(10):1560–9.

7.

Bonde A, et al. Bilateral internal iliac artery embolization for pelvic trauma: effectiveness and safety. Am J Surg. 2020;220(2):454–8.
Acknowledgements
I would like to acknowledge the efforts of Dr. Gauri Gandhi, who played a vital role in expediting the whole process, and consultant cardiothoracic vascular surgeon (Dr. N.T.) for skillful support.
Funding
This procedure was carried out in a government institution. No additional funding requirements were there.
Ethics declarations
Conflict of interest
There is no potential conflict of interest.
Informed Consent
Proper written informed consent was taken prior to embolization.
Human and Animal Rights
This does not involve research on animals.
Additional information
Publisher's Note
Springer Nature remains neutral with regard to jurisdictional claims in published maps and institutional affiliations.
About this article
Cite this article
Priya, S., Gandhi, G. Vaginal Growth of Choriocarcinoma Managed by Emergent Embolization: Review and Case Report. Indian J Gynecol Oncolog 19, 95 (2021). https://doi.org/10.1007/s40944-021-00591-z
Received:

Revised:

Accepted:

Published:
Keywords
Choriocarcinoma

Vagina

Uterus

Hemorrhage

Embolization