Access options
Buy single article
Instant access to the full article PDF.
US$ 39.95
Tax calculation will be finalised during checkout.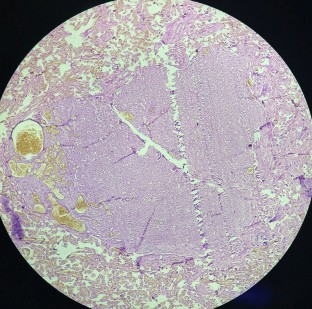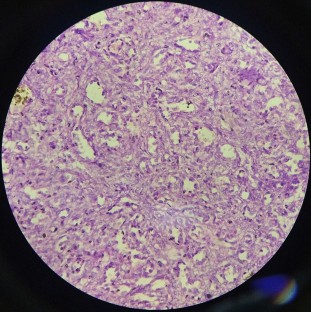 References
1.

Amer HZM, Heller DS. Chorangioma and related vascular lesions of the placenta—a review. Fetal Pediatr Pathol. 2010;29:199–206.

2.

Ogino S, Redline RW. Villous capillary lesions of the placenta: distinctions between chorangioma, chorangiomatosis, and chorangiosis. Hum Pathol. 2000;31:945–54.

3.

Kataria N, Singh A, Bedi PK. Giant placental chorangioma: A rare case report. J Clin Diagn Res. 2016;10:ED03-4.

4.

Huang B, Zhang YP, Yuan DF, Yang R, Wang C, Wu RF. Chorangiocarcinoma: a case report and clinical review. Int J Clin Exp Med. 2015;8:16798–802.
Ethics declarations
Conflict of interest
The authors declare that they have no conflict of interest.
Consent to Participate
Signed informed consent was obtained from patient.
Consent for Publication
Signed informed consent was obtained from patient.
Ethical Approval
Manuscript has been read and approved by all the authors, the requirements for authorship as stated earlier in this document have been met, and that each author believes that the manuscript represents honest work and the information is not provided in another form.
Additional information
Publisher's Note
Springer Nature remains neutral with regard to jurisdictional claims in published maps and institutional affiliations.
About this article
Cite this article
Sharmila, V., Balakrishnan, P. & Arun Babu, T. Incidental Finding of Multiple Placental Chorangioma Associated with Foetal Growth Restriction (FGR). Indian J Gynecol Oncolog 19, 84 (2021). https://doi.org/10.1007/s40944-021-00582-0
Received:

Revised:

Accepted:

Published: