Abstract
The new World Trade Center complex in New York City rose up into the heights during the last decade. Nine new buildings including 1776 ft tall One WTC and Calatrava's sculptural Oculus Station cover the 60,000 m2 area in the world's most outstanding construction site. One spot is still under construction and will host "The Ronald O. Perelman Performing Arts Center"—a new kind of multidisciplinary venue with an astonishing smooth facade made from exceptional stone-glass. The cube-shaped building is 49 × 49 m wide and 42 m tall. A steel roof cantilevers from the inner core and holds hot-rolled steel mullions to carry the curtail wall. The total span is 36 m with one intermediate support only. This encloses a large area interior room for public events, arts and theatre performances. As a special feature, the whole building is covered with stone, in particular 4800 stone-glass insulating glass units grouped in aluminum cassettes carrying four glass panes each. The intention is to present a white four-sided landmark structure with distinguished black veining during the day and a glowing amber-like appearance at night when the interior of the building is illuminated. Stone-glass units have never been used in this scale. Standard PVB interlayers were not an option for the product as it cannot be laminated properly. Therefore, the façade supplier accepted the challenge to design and build using alternative materials. The paper presents the project and its facade design. Numerous additional experimental assessments were conducted—from small scale quasi-static air pressure tests of the glass to full scale performance mock-up tests. Finally, a design process was developed that covers all critical demands of an incomparable project.
Access options
Buy single article
Instant access to the full article PDF.
USD 39.95
Price excludes VAT (USA)
Tax calculation will be finalised during checkout.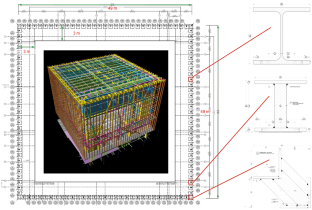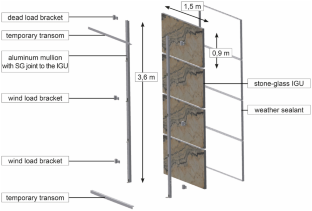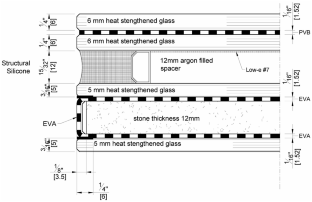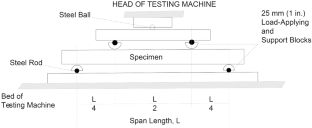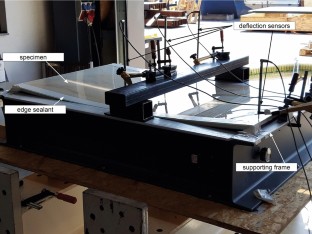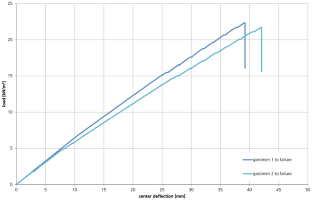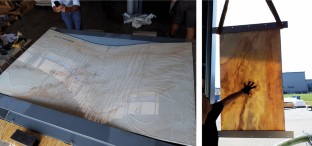 References
ASCE 7 05: Minimum design loads for buildings and other structures. American Society of Civil Engineers (2006)

ASTM A572/A572M-18: Standard specification for high-strength low-alloy columbium-vanadium structural steel. American Society Testing & Materials (2018)

ASTM C880/C880M 09: Standard test method for flexural strength of dimension stone. American Society Testing & Materials (2009)

ASTM C1201/C1201M-15: Standard test method for structural performance of exterior dimension stone cladding systems by uniform static air pressure difference. American Society Testing & Materials (2015)

ASTM C1721-15: Standard guide for petrographic examination of dimension stone. ASTM - American Society Testing & Materials (2015)

BS EN ISO 14689:2018: Geotechnical investigation and testing—identification, description and classification of rock. British Standards Institution (2018)

BS 5930:2015: Code of practice for ground investigations. British Standards Institution (2015)

BS EN 12371:2010: Natural stone test methods—determination of frost resistance. British Standards Institution (2010)

BS EN 12407:2019: Natural stone test methods—petrographic examination. British Standards Institution (2019)

Koch, A.: Deformation von Fassadenplatten aus Marmor. Schadenkartierung und gesteinstechnische Untersuchungen zur Verwitterungsdynamik von Marmorfassaden. Dissertation. Universität Göttingen (2006)

NYCBC: New York City Building Code (2014)

Siegesmund, S., Ruedrich, J., Koch, A.: Marble bowing: comparative studies of three different public building facades. Environ. Geol. 56, 473–494 (2008). https://doi.org/10.1007/s00254-008-1307-z
Ethics declarations
Conflict of interest
The authors declare that they have no conflict of interest.
Additional information
Publisher's Note
Springer Nature remains neutral with regard to jurisdictional claims in published maps and institutional affiliations.
About this article
Cite this article
Engelmann, M., Kübler, A. & Hirsch, F. Stone-glass curtain wall: designing an outstanding facade in New York City. Glass Struct Eng 6, 339–352 (2021). https://doi.org/10.1007/s40940-020-00141-7
Received:

Accepted:

Published:

Issue Date:

DOI: https://doi.org/10.1007/s40940-020-00141-7
Keywords
Stone-glass

Laminated glass

IGU

EVA

Testing

Curtain wall