Abstract
Cellular immunotherapies are expected to greatly impact the future therapeutic landscape. Like other innovative and transformative fields, the industry is currently refining to keep pace with available technology. As a result, developers are employing more controls to minimize variability, and suppliers are addressing industry needs by addressing supply issues and characterizing material attributes with the careful awareness to the impact of the cost of the therapies. Process and analytical technologies are continuing to develop along with the components that are needed for them.
Lay Summary
Future efforts will focus in closing the gap in standardization of processes and materials. Creation of standards can mitigate risks associated with the variability intrinsic to cell therapy products. Increased characterization of processes, methods, products, and materials will also address variability within the cell therapy field.
This is a preview of subscription content, log in to check access.
Access options
Buy single article
Instant access to the full article PDF.
US$ 39.95
Price includes VAT for USA
Subscribe to journal
Immediate online access to all issues from 2019. Subscription will auto renew annually.
US$ 99
This is the net price. Taxes to be calculated in checkout.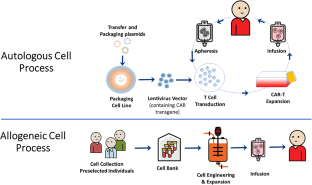 Abbreviations
AM:

ancillary material

ARMI:

Advanced Regenerative Manufacturing Institute

ASTM:

American Society for Testing and Materials

CAPA:

corrective action/preventative action

CD:

cluster of differentiation

CFR:

Code of Federal Regulations

CMA:

critical material attribute

CPP:

critical process parameter

CQA:

critical quality attribute

GMP:

good manufacturing practice

ISO:

International Organization for Standardization

TC:

Technical Committee

NIIMBL:

National Institute for Innovation in Manufacturing Biopharmaceuticals

NIST:

National Institute of Standards and Technology

PDA:

Parenteral Drug Association

SCB:

Standards Coordinating Body

SDO:

Standards Development Organization
References
1.

Haddock R, Lin-Gibson S, Lumelsky N, McFarland R, Roy K, Saha K, et al. Manufacturing cell therapies: the paradigm shift in health Care of this Century. NAM Perspectives. Discussion paper. Washington, DC: National Academy of Medicine; 2017.

2.

Rosenberg S, Spiess P, Lafreniere R. A new approach to the adoptive immunotherapy of cancer with tumor-infiltrating lymphocytes. Science. 1986;233(4770):1318–21.

3.

Gross G, Waks T, Eshhar Z. Expression of immunoglobulin-T-cell receptor chimeric molecules as functional receptors with antibody-type specificity. Proc Natl Acad Sci U S A. 1989;86:10024–8.

4.

Standards Coordinating Body Projects. https://www.standardscoordinatingbody.org/current-projects

5.

International Organization for Standardization, ISO/TC 276. https://www.iso.org/committee/4514241/x/catalogue/p/1/u/0/w/0/d/0

6.

Collins FS, Gottlieb S. The next phase of human gene-therapy oversight. N Engl J Med. 2018;379:1393–5. https://doi.org/10.1056/NEJMp1810628.

7.

Bailey AM, Mendicino M, Au. P. An FDA perspective on preclinical development of cell-based regenerative medicine products. Nat Biotechnol. 2014;32(8):721–3.

8.

European Biopharmaceutical Enterprises, "Management and control of raw materials used in the manufacture of biological medicinal products and ATMPs", Dec 2018.

9.

Bravery CA, Robinson S, Burger SR. Making the grade: untangling the myths of raw materials used for the manufacture of cell- and gene-based medicinal products. Cell Gene Ther Insights. 2018. https://doi.org/10.18609/cgti.2018.022.

10.

National Institute of Standards and Technology - Cell Counting for Cell Therapies, https://www.nist.gov/programs-projects/cell-counting-cell-therapies

11.

Standards Coordinating Body Project: Transportation Requirements for Cell Therapy Products, https://www.standardscoordinatingbody.org/project-transportation-requirements-of-cell-therapy-products

12.

Harrison RP, Zylberberg E, Ellison S, Levine BL. Chimeric antigen receptor–T cell therapy manufacturing: modelling the effect of offshore production on aggregate cost of goods. Cytotherapy. 2019; (in press).

13.

Stanton D.. Finding closure: lowering the costs of cell and gene therapies. 2019 https://bioprocessintl.com/bioprocess-insider/finding-closure-lowering-the-costs-of-cell-and-gene-therapies/?utm_source=hs_email&utm_medium=email&utm_content=69576800&_hsenc=p2ANqtz-85IW7DDak3ihv-7S4BV3sPK2ePB0esqo_U7Tz_meONuoFvqftCDrZa2gDMZ5B_kRcYAi8vUPFLbZ8G-IbdgV8vWC-xrtpRSbKXYG7AU-Nj_5bIiYU&_hsmi=69576800
Acknowledgments
Thanks to Chuck Felice, Hari Kamaraju, Don Powers, Kathleen Vermeersch, Cristy Dougherty, Ravi Bhatia, and Jean Stanton for their input and helpful discussions.
Ethics declarations
Conflict of Interest
Carl Burke is employed at Century Therapeutics, a cell therapy company. Claudia Zylberberg is Co-founder and CEO of Akron Biotech, a company that provides ancillary materials for cell and biological products, and sits on the Standards Coordinating Body. Both authors have no conflicts of interest.
Additional information
Publisher's Note
Springer Nature remains neutral with regard to jurisdictional claims in published maps and institutional affiliations.
About this article
Cite this article
Burke, C.J., Zylberberg, C. Sources of Variability in Manufacturing of Cell Therapeutics. Regen. Eng. Transl. Med. 5, 332–340 (2019). https://doi.org/10.1007/s40883-019-00130-5
Received:

Revised:

Accepted:

Published:

Issue Date:
Keywords
Cell therapy

CAR-T

Manufacturing

Autologous

Allogeneic

Ancillary material