Abstract
The disposal of electronic waste (E-waste) is a challenging concern since the electronic equipment contains hazardous substances. In a personal computer, there may be lead in the cathode ray tube (CRT) and soldering compound, mercury in SWITCHES, and cobalt in steel components, among other equally toxic substances. Improper E-waste management will harm the environment and human health. Hence, an appropriate waste management technique for saving the environment and natural resources is the need of the hour. In this paper, we proposed the IoT-based collection vendor machine (CVM) for E-waste management. The Customer will have registered with the proposed system to obtain a QR code. QR code consists of all necessary information related to the customers. The Customer will attach this QR code with his E-waste item and dump it in CVM. Eventually, the Collector will collect E-waste items from CVM and deposit in the warehouse for recycling and billing. The proposed prototype of CVM will use ultrasonic sensors to measure the capacity of CVM at a particular instant and send an alert message to the concerned authority at a certain threshold point. Arduino offers a platform on which one can mount the sensors and fetch the sensor's data. Proposed CVM provides us with more economical substitutes for imported devices, which cost us enormously. The proposed CVM is highly tracked and secure system than random 'kabariwala' who is unaware of the proper disposal method of toxic waste.
Access options
Buy single article
Instant access to the full article PDF.
US$ 39.95
Tax calculation will be finalised during checkout.
Subscribe to journal
Immediate online access to all issues from 2019. Subscription will auto renew annually.
US$ 79
Tax calculation will be finalised during checkout.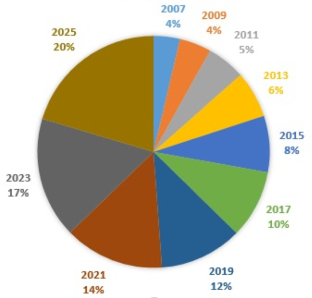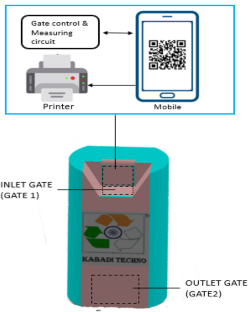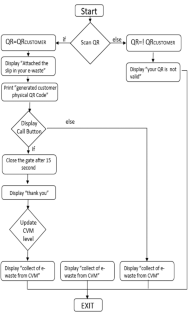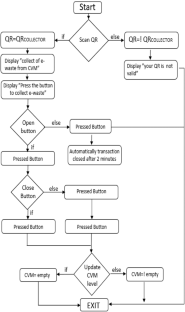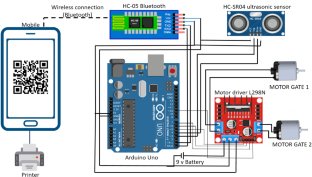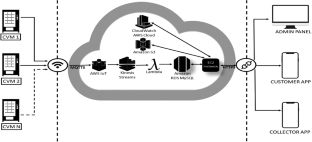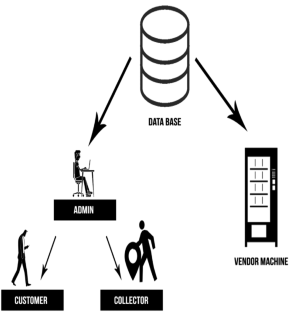 References
1.

Khurrum M, Bhutta S, Omar A, Yang X (2011) Electronic waste: a growing concern in today's environment. Econ Res Int 2011:8. https://doi.org/10.1155/2011/474230

2.

Mundada MN, Kumar S, Shekdar AV (2004) E-waste: a new challenge for waste in India. Int J Environ Stud 61(3):265–279

3.

Lahiry S (2019) Recycling of E-waste in India and its potential. https://www.downtoearth.org.in/blog/waste/recycling-of-E-waste-in-india-and-its-potential-64034. Accessed 28 Feb 2020

4.

Ari V (2016) A review of technology of metal recovery from electronic waste. E-Waste Transit Pollut Resour 121–158, ISBN:9789535124993, 9535124994. https://doi.org/10.5772/61569

5.

Singh P, Agrawal R (2018) A customer centric best connected channel model for heterogeneous and IoT networks. J Organ End User Comput (JOEUC) 30(4):32–50

6.

Pardini K, Rodrigues JJ, Kozlov SA, Kumar N, Furtado V (2019) IoT-based solid waste management solutions: a survey. J Sens Actuator Netw 8(1):5

7.

Awasthi AK, Wang M, Wang Z, Awasthi MK, Li J (2018) E-waste management in India: a mini-review. Waste Manage Res 36(5):408–414

8.

Esmaeilian B, Wang B, Lewis K, Duarte F, Ratti C, Behdad S (2018) The future of waste management in smart and sustainable cities: a review and concept paper. Waste Manag 81:177–195

9.

Abdullah N, Alwesabi OA, Abdullah R (2018) IoT-based smart waste management system in a smart city. In: International conference of reliable information and communication technology, vol 843. Springer, Cham, pp 364–371

10.

Talari S et al (2017) A review of smart cities based on the internet of things concept. Energies 10(4):1–23

11.

Bakhshi T, Ahmed M (2018) Iot-enabled smart city waste management using machine learning analytics. In: 2018 2nd international conference on energy conservation and efficiency (ICECE). IEEE, pp 66–71

12.

Dubey S, Singh P, Yadav P, Singh KK (2020) Household waste management system using IoT and machine learning. Procedia Comput Sci 167:1950–1959

13.

Dubey S, Singh MK, Singh P, Aggarwal S (2020) Waste management of residential society using machine learning and IoT approach. In: International conference on emerging smart computing and informatics (ESCI). IEEE, Pune (in press)

14.

Murugaanandam S, Ganapathy V, Balaji R (2018) Efficient IOT based smart bin for clean environment. In: 2018 international conference on communication and signal processing (ICCSP). IEEE, pp 0715–0720

15.

Anitha A (2017) Garbage monitoring system using IoT. In: 14th, IOP conf. series: materials science and engineering, vol 263, pp 1–12

16.

Yusof NM, Jidin AZ, Rahim MI (2017) Smart garbage monitoring system for waste management. In: InMATEC web of conferences 2017, vol 97. EDP sciences, p 01098

17.

Kumar NS et al. (2016) IOT based smart garbage alert system using ArduinoUNO. In: 2016 IEEE region 10 conference (TENCON), pp 1028–1034

18.

Hong I, Park S, Lee B, Lee J, Jeong D, Park S (2016) IoT-Based Smart Garbage System for Efficient Food Waste Management. Sci World J 2014:646953. https://doi.org/10.1155/2014/646953

19.

Abbasi M, El Hanandeh A (2016) Forecasting municipal solid waste generation using artificial intelligence modelling approaches. Waste Manag 56:13–22

20.

Soni U, Roy A, Verma A, Jain V (2019) Forecasting municipal solid waste generation using artificial intelligence models—a case study in India. SN Appl Sci 1(2):162

21.

Gutierrez JM, Jensen M, Henius M, Riaz T (2015) Smart waste collection system based on location intelligence. Procedia Comput Sci 61:120–127

22.

Thiounn T, Smith RC (2020) Advances and approaches for chemical recycling of plastic waste. J Polym Sci 58(10):1347–1364

23.

Aguilar-Jurado MÁ, Gil-Madrona P, Ortega-Dato JF, Zamorano-García D (2019) Effects of an educational glass recycling program against environmental pollution in Spain. Int J Environ Res Public Health 16(24):5108

24.

Lu JX, Poon CS (2019) 6 - Recycling of waste glass in construction materials. In: Brito JD, Agrela F (eds) Woodhead publishing series in civil and structural engineering, New Trends in Eco-efficient and Recycled Concrete, Woodhead Publishing, pp. 153–167, ISBN 9780081024805. https://doi.org/10.1016/B978-0-08-102480-5.00006-3

25.

Raj JR, Rajula BIP, Tamilbharathi R, Srinivasulu S (2020) AN IoT based waste segreggator for recycling biodegradable and non-biodegradable waste. In: 2020 6th international conference on advanced computing and communication systems (ICACCS). IEEE, pp 928–930

26.

Velvizhi G, Shanthakumar S, Das B, Pugazhendhi A, Priya TS, Ashok B, Karthick C (2020) Biodegradable and non-biodegradable fraction of municipal solid waste for multifaceted applications through a closed loop integrated refinery platform: Paving a path towards circular economy. Sci Total Environ 731:138049

27.

Awasthi MK, Zhao J, Soundari PG, Kumar S, Chen H, Awasthi SK, Zhang Z (2019) Sustainable management of solid waste. In: Taherzadeh MJ, Bolton K, Wong J, Pandey A (eds) Sustainable resource recovery and zero waste approaches, Elsevier, pp 79–99,ISBN 9780444642004. https://doi.org/10.1016/B978-0-444-64200-4.00006-2

28.

Kuldeep, Saini S, Singh P, Singh R (2019) Integrated online framework for waste management. In: 2019 international conference on innovative sustainable computational technologies (CISCT). IEEE, pp 1–4

29.

Popa CL, Carutasu G, Cotet CE, Carutasu NL, Dobrescu T (2017) Smart city platform development for an automated waste collection system. Sustainability 9(11):2064

30.

Borthakur A, Govind M (2017) How well are we managing E-waste in India: evidences from the city of Bangalore. Energy Ecol Environ 2(4):225–235

31.

Yusof NM, Jidin AZ, Rahim MI (2017) Smart garbage monitoring system for waste management. In: MATEC web of conferences, vol 97. EDP sciences, pp 01098

32.

Kumar NS et al (2016) IOT based smart garbage alert system using Arduino UNO. In: 2016 IEEE region 10 conference (TENCON), pp 1028–1034

33.

Gaikwad MPV, Kalshetty MYR (2017) Bluetooth based smart automation system using Android. Int J New Innov Eng Technol 7(3):24–29

34.

Lucier CA, Gareau BJ (2019) Electronic waste recycling and disposal: an overview. In: Assessment and management of radioactive and electronic wastes. IntechOpen

35.

Sethi P, Sarangi SR (2017) Internet of things: architectures, protocols, and applications. J Electr Comput Eng 2017:25

36.

Panda PK, Chattopadhyay S (2020) A secure mutual authentication protocol for IoT environment. J Reliable Intell Environ 6:79–94. https://doi.org/10.1007/s40860-020-00098-y

37.

Misra D, Das G, Das D (2020) An IoT basedbuilding health monitoring system supported by cloud. J Reliable Intell Environ 6:141–152. https://doi.org/10.1007/s40860-020-00107-0

38.

Singh P, Singh N (2020) Blockchain with IoT & AI: a review of agriculture and healthcare. IJAEC 11(4):13–27, Article 2
Additional information
Publisher's Note
Springer Nature remains neutral with regard to jurisdictional claims in published maps and institutional affiliations.
About this article
Cite this article
Singh, K., Arora, G., Singh, P. et al. IoT-based collection vendor machine (CVM) for E-waste management . J Reliable Intell Environ 7, 35–47 (2021). https://doi.org/10.1007/s40860-020-00124-z
Received:

Accepted:

Published:

Issue Date:
Keywords
E-waste

IoT

Sensor

Collection vending machine

Disposal method