Abstract
Malnutrition, sedentariness, and cognitive decline in elderly people represent the target areas addressed by the DOREMI project. It aimed at developing a systemic solution for elderly, able to prolong their functional and cognitive capacity by empowering, stimulating, and unobtrusively monitoring the daily activities according to well-defined "Active Ageing" life-style protocols. Besides the key features of DOREMI in terms of technological and medical protocol solutions, this work is focused on the analysis of the impact of such a solution on the daily life of users and how the users' behaviour modifies the expected results of the system in a long-term perspective. To this end, we analyse the reliability of the whole system in terms of human factors and their effects on the reliability requirements identified before starting the experimentation in the pilot sites. After giving an overview of the technological solutions we adopted in the project, this paper concentrates on the activities conducted during the two pilot site studies (32 test sites across UK and Italy), the users' experience of the entire system, and how human factors influenced its overall reliability.
Access options
Buy single article
Instant access to the full article PDF.
US$ 39.95
Tax calculation will be finalised during checkout.
Subscribe to journal
Immediate online access to all issues from 2019. Subscription will auto renew annually.
US$ 79
Tax calculation will be finalised during checkout.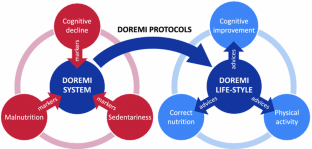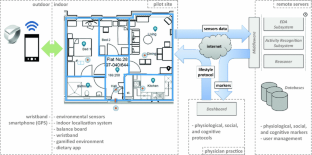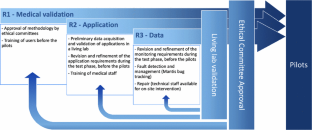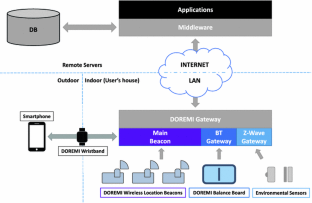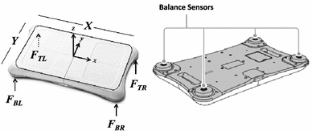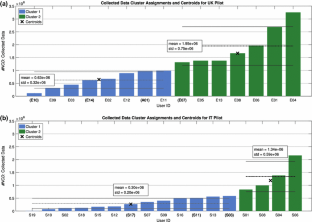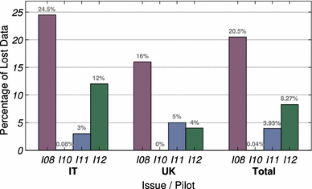 Notes
1.

2.

3.

4.

5.

6.

7.

8.

9.

10.

11.

12.

13.

14.

15.

16.

17.

18.

19.

20.

21.

22.

23.
References
1.

Afsarmanesh H, Brielmann M, Camarinha-Matos L, Ferrada F, Oliveira A, Rosas J, Bond R et al (2011) Consolidated vision of ICT and ageing. BRAID, Brussels

2.

Augusto JC, Callaghan V, Cook D, Kameas A, Satoh I (2013) Intelligent environments: a manifesto. Hum Centric Comput Inf Sci 3(1):12

3.

Augusto J, Kramer D, Alegre U, Covaci A, Santokhee A (2017) The user-centred intelligent environments development process as a guide to co-create smart technology for people with special needs. Univers Access Inf Soc 1–16. doi:10.1007/s10209-016-0514-8

4.

Bacciu D, Barsocchi P, Chessa S, Gallicchio C, Micheli A (2014) An experimental characterization of reservoir computing in ambient assisted living applications. Neural Comput Appl 24(6):1451–1464

5.

Bacciu D, Chessa S, Ferro E, Fortunati L, Gallicchio C, La Rosa D, Llorente M, Micheli A, Palumbo F, Parodi O et al (2016) Detecting socialization events in ageing people: the experience of the DOREMI project. In: 2016 12th international conference on intelligent environments (IE). IEEE, New York, pp 132–135

6.

Bacciu D, Chessa S, Gallicchio C, Micheli A, Ferro E, Fortunati L, Palumbo F, Parodi O, Vozzi F, Hanke S et al (2015) Smart environments and context-awareness for lifestyle management in a healthy active ageing framework. In: Portuguese conference on artificial intelligence. Springer, Berlin, pp 54–66

7.

Barbon G, Margolis M, Palumbo F, Raimondi F, Weldin N (2016) Taking Arduino to the Internet of Things: the ASIP programming model. Comput Commun 89:128–140

8.

Barsocchi P, Cimino MG, Ferro E, Lazzeri A, Palumbo F, Vaglini G (2015) Monitoring elderly behavior via indoor position-based stigmergy. Pervasive Mob Comput 23:26–42

9.

Barsocchi P, Ferro E, Fortunati L, Mavilia F, Palumbo F (2014) EMS@CNR: an energy monitoring sensor network infrastructure for in-building location-based services. In: 2014 International conference on high performance computing and simulation (HPCS). IEEE, New York, pp 857–862

10.

Bonfiglio, S.: Open architecture for accessible services integration and standardisation (OASIS). FIMI SRL Italy, Funded under 7th FWP, ICT-2007.7.1 (2007)

11.

van den Broek G, Cavallo F, Wehrmann C (2010) AALIANCE ambient assisted living roadmap, vol 6. IOS, Amsterdam

12.

Chan J, Shojania KG, Easty AC, Etchells EE (2011) Does user-centred design affect the efficiency, usability and safety of CPOE order sets? J Am Med Inform Assoc 18(3):276–281

13.

Cohen TN, Wiegmann DA, Shappell SA (2015) Evaluating the reliability of the human factors analysis and classification system. Aerosp Med Hum Perform 86(8):728–735

14.

Coradeschi S, Cesta A, Cortellessa G, Coraci L, Galindo C, Gonzalez J, Karlsson L, Forsberg A, Frennert S, Furfari F et al (2014) GiraffPlus: a system for monitoring activities and physiological parameters and promoting social interaction for elderly. In: Hippe ZS, Kulikowski JL, Mroczek T, Wtorek J (eds) Human-computer systems interaction: backgrounds and applications 3, Springer, pp 261–271

15.

Corno F, Guercio E, De Russis L, Gargiulo E (2015) Designing for user confidence in intelligent environments. J Reliab Intell Environ 1(1):11–21

16.

De Russis L (2015) Interacting with smart environments: users, interfaces, and devices. J Ambient Intell Smart Environ 7:115–116

17.

DIS (2009) ISO:9241-210:2010. Ergonomics of human system interaction-part 210: human-centred design for interactive systems. International Standardization Organization (ISO), Geneva

18.

Gallicchio C, Micheli A (2011) Architectural and Markovian factors of echo state networks. Neural Netw 24(5):440–456

19.

Gallicchio C, Micheli A, Pedrelli L, Fortunati L, Vozzi F, Parodi O (2016) A reservoir computing approach for balance assessment. Lecture notes in computer science, vol 9785. Springer International Publishing, Berlin

20.

Giacomin J (2014) What is human centred design? Des J 17(4):606–623

21.

Girolami M, Palumbo F, Furfari F, Chessa S (2013) The integration of ZigBee with the GiraffPlus robotic framework. In: International joint conference on ambient intelligence. Springer, Berlin, pp 86–101

22.

Hanke S,Mayer C, Hoeftberger O, Boos H, Wichert R, Tazari M-R, Wolf P, Furfari F (2011) UniversAAL—an open and consolidated AAL platform. In: Wichert R, Eberhardt B (eds) Ambient assisted living. Springer, pp 127–140

23.

Hu Y, Tilke D, Adams T, Crandall AS, Cook DJ, Schmitter-Edgecombe M (2016) Smart home in a box: usability study for a large scale self-installation of smart home technologies. J Reliab Intell Environ 2(2):93–106

24.

IEEE (1991) IEEE standard computer dictionary: a compilation of IEEE standard computer glossaries, vol 610. IEEE, New York

25.

Jaeger H, Haas H (2004) Harnessing nonlinearity: predicting chaotic systems and saving energy in wireless communication. Science 304(5667):78–80

26.

Lloyd S (1982) Least squares quantization in PCM. IEEE Trans Inf Theory 28(2):129–137

27.

Martin JL, Clark DJ, Morgan SP, Crowe JA, Murphy E (2012) A user-centred approach to requirements elicitation in medical device development: a case study from an industry perspective. Appl Ergon 43(1):184–190

28.

McCurdie T, Taneva S, Casselman M, Yeung M, McDaniel C, Ho W, Cafazzo J (2012) mHealth consumer apps: the case for user-centered design. Biomed Instrum Technol 46(s2):49–56

29.

Nasreddine ZS, Phillips NA, Bédirian V, Charbonneau S, Whitehead V, Collin I, Cummings JL, Chertkow H (2005) The Montreal Cognitive Assessment, MoCA: a brief screening tool for mild cognitive impairment. J Am Geriatr Soc 53(4):695–699

30.

Orlov LM (2012) Technology for aging in place. In: Aging In Place Technology Watch

31.

Palumbo F, Barsocchi P, Chessa S, Augusto JC (2015) A stigmergic approach to indoor localization using bluetooth low energy beacons. In: 2015 12th IEEE international conference on advanced video and signal based surveillance (AVSS). IEEE, New York, pp 1–6

32.

Palumbo F, Gallicchio C, Pucci R, Micheli A (2016) Human activity recognition using multisensor data fusion based on reservoir computing. J Ambient Intell Smart Environ 8(2):87–107

33.

Palumbo F, La Rosa D, Chessa S (2014) Gp-m: mobile middleware infrastructure for ambient assisted living. In: 2014 IEEE symposium on computers and communications (ISCC). IEEE, New York, pp 1–6

34.

Palumbo F, La Rosa D, Ferro E (2013) Stigmergy-based long-term monitoring of indoor users mobility in Ambient Assisted Living environments: the DOREMI project approach. In: Bandini S, Cortellessa G, Palumbo F (eds) AI*AAL2016 Artificial Intelligence for Ambient Assisted Living 2016, vol 1803 in CEUR workshop proceedings. Aachen, pp 18–32

35.

Pannese L (2016) Games keep you forever young in mind and body. In: De Carvalho CV, Escudeiro P, Coelho A (eds) Serious games, interaction, and simulation. Springer, pp 6–8

36.

Pannese L, Wortley D, Ascolese A (2016) Gamified wellbeing for all ages—how technology and gamification can support physical and mental wellbeing in the ageing society. In: XIV Mediterranean conference on medical and biological engineering and computing 2016. Springer, Berlin, pp 1281–1285

37.

Pennings L, Veugen T, De Korte A (2010) When are intelligent sensor environments successful? Technol Soc 32(3):197–203

38.

Potortì F, Palumbo F (2015) CEO: a context event only indoor localization technique for AAL. J Ambient Intell Smart Environ 7(6):745–760

39.

Sanders EBN, Stappers PJ (2008) Co-creation and the new landscapes of design. CoDesign 4(1):5–18

40.

Teixeira CM, Vasconcelos-Raposo J, Fernandes HM, Brustad RJ (2013) Physical activity, depression and anxiety among the elderly. Soc Indic Res 113(1):307–318

41.

World Health Organization et al (2015) World report on ageing and health. World Health Organization, Geneva

42.

Yoshimura K, Yamada M, Kajiwara Y, Nishiguchi S, Aoyama T (2013) Relationship between depression and risk of malnutrition among community-dwelling young-old and old-old elderly people. Aging Ment Health 17(4):456–460
Acknowledgements
Work co-funded by the European Commission in the framework of the FP7 DOREMI project (Grant Agreement No. 611650). The authors wish to thank all the other partners of the DOREMI consortium: Accord Housing Association Limited (UK); AGE Platform Europe (Belgium); Austrian Institute of Technology (Austria); De Montfort University (UK); Fundació per a la Universitat Oberta de Catalunya (Spain); IMAGINARY (Italy); MYSPHERA (Spain); SI4LIFE (Italy); The ExtraCare Charitable Trust (UK).
Additional information
Decrease in cOgnitive decline, malnutrRtion and sedEntariness by elderly empowerment in lifestyle Management and social Inclusion.
About this article
Cite this article
Palumbo, F., La Rosa, D., Ferro, E. et al. Reliability and human factors in Ambient Assisted Living environments. J Reliable Intell Environ 3, 139–157 (2017). https://doi.org/10.1007/s40860-017-0042-1
Received:

Accepted:

Published:

Issue Date:
Keywords
Ambient Assisted Living

Human factors

Reliability

Intelligent Environments