Abstract
The incidence of income inequality belongs to the core of poverty, food insecurity, malnutrition, starvation and a few hundreds of other socioeconomic problems or may be said the socioeconomic hazards. Present-day researches within the domain of socioeconomic sciences are focused to develop the 'tools and techniques' of demarcating the areas having a degree of vulnerability to a particular socioeconomic hazard and to examine the internal functions of the interactive variables associated with the process. The distribution of income inequality, spatially or temporally, can be expressed not by the per-capita income only but through combining the distribution of workforce, accompanied with the assorted income level within the working population; and, based on this algorithm, the present paper proposes an indicator of income inequality. The response of the indicator is validated by analyzing its synchronization with the renowned Kuznets inequality distribution model. Then, the mapping of income inequality is done for the district of Purulia, utilizing the validated indicator on GIS platform.
This is a preview of subscription content, log in to check access.
Access options
Buy single article
Instant access to the full article PDF.
US$ 39.95
Tax calculation will be finalised during checkout.
Subscribe to journal
Immediate online access to all issues from 2019. Subscription will auto renew annually.
US$ 79
Tax calculation will be finalised during checkout.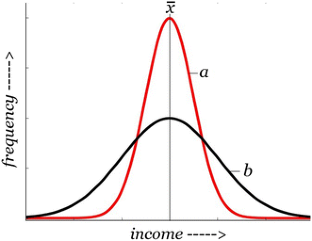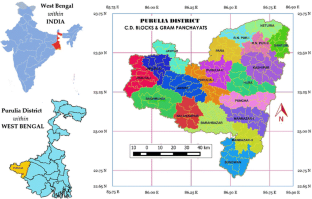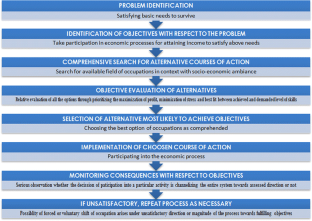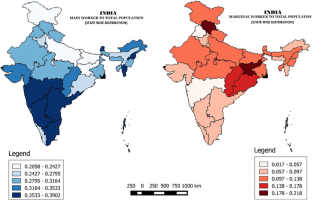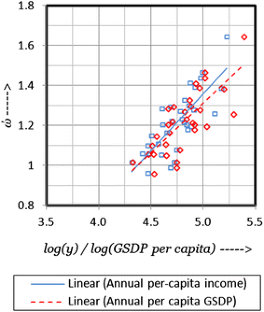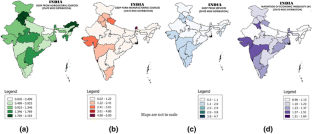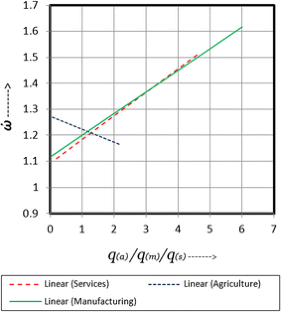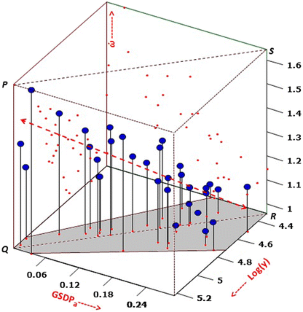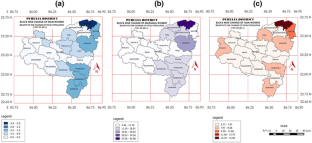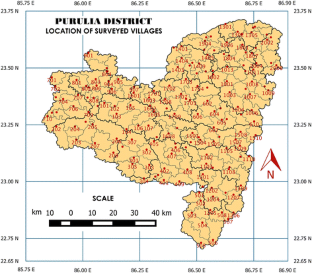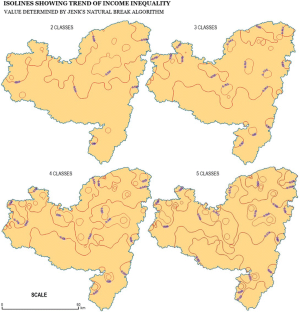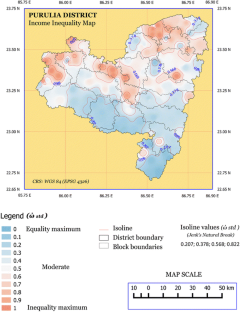 References
Agriculture Contingency Plan for District-Purulia (2011) Department of Agriculture & Cooperation, Govt. of West Bengal. http://agricoop.nic.in/Agriculture%20contingency%20Plan/West%20Bengal/WestBengal%2016-Purulia-31.12.2011.pdf

Ahluwalia MS (1976) Income distribution and development: some stylized facts. Am Econ Rev 66(2):128–135

Annual Report of Planning Commission of India, 2010–11. Govt. of India, New Delhi (2011)

Biswas S, Khan DK (2011) Major nutrient dynamics of two plant species at Matha Protected Forest of Purulia, West Bengal, India. Int J Environ Sci 2(1):60–65

Bourguignon F (1994) Growth, distribution, and human resources. In: Ranis G (ed) En route to modern growth, essays in honor of Carlos Diaz-Alejandro. Johns Hopkins University Press, Baltimore, pp 43–69

Census of India (1991) Ministry of Home Affairs, Govt. of India

Census of India (2001) Ministry of Home Affairs, Govt. of India

Census of India (2011) Ministry of Home Affairs, Govt. of India

Chang JY, Ram R (2000) Level of development, rate of economic growth and income inequality. Econ Dev Cult Change 48(4):787–799

Chenery H, Syrquin M (1975) Patterns of development, 1950–1970. Oxford University Press, London

Dercon S (1999) Income risk, coping strategies and safety nets—background note to world development report 2000/01. Centre for the Study of the African Economies, Mimeo

District Statistical Handbook (2013) Purulia: Department of Statistics and Programme Implementation, Govt. of West Bengal

Economic Review (2011) Part-II 2010-11: Department of Finance, Govt. of West Bengal

Ranis G, Fei JCH (1961) A theory of economic development. Am Econ Rev 533–565

Gallup JL (2012) Is there a Kuznets curve? Lecture note: Portland State University

Heracleous LT (1994) Management development review, 7(4). MBC University Press, pp 15–17

Huang HC, Lin SC (2007) Semi-parametric Bayesian inference of the Kuznets hypothesis. J Dev Econ 83:491–505

Huczynski A, Buchanan D (2001) Organizational behavior—an introductory text. Financial times, 4th edn. Prentice Hall, Upper Saddle River

Kuznets S (1955) Economic growth and income inequality. Am Econ Rev 45:1–28

Lewis A (1958) Economic development with unlimited supplies of labour, Manchester School

Mahato N (2007) Purulia Zilar Rajnoitik Andoloner Oteet o Bartaman. Poschimbango:Purulia Zila Sankha (Language: Bengali), June, 2007, Department of Information & Culture, Govt. of West Bengal, p 138

Manual on Labour Statistics-I (2012) Ministry of statistics and programme implementation, Govt. of India, New Delhi

Maynard DC, Ferdman BM (2015) The marginalized workforce—how I-O psychology can make a difference. http://www.siop.org/tip/April09/04maynard.aspx. Accessed 6 Nov 2015

National Statistical Service (2016) Sample Size Calculator. http://www.nss.gov.au/nss/home.nsf/pages/Sample+size+calculator. Accessed 14 Jan 2016

Papanek G, Kyn O (1986) The effect on income distribution of development, the growth rate and economic strategy. J Dev Econ 23:55–65

Randolph SM, Lott WF (1993) Can the Kuznets curve be relied on to induce equalizing growth? World Dev 21(5):829–840

The Gazette of India (2005) 07 December, 2005

West Bengal State Forest Report (2008) Department of forest, Govt. of West Bengal
Appendix
Appendix
See Table 6.
About this article
Cite this article
Mishra, M., Chatterjee, S. An effort of mapping the income inequality in the district of Purulia, West Bengal, India. J. Soc. Econ. Dev. 19, 111–142 (2017). https://doi.org/10.1007/s40847-017-0035-1
Keywords
Working class

Income per capita

Development

Deprivation

Marginal workers

Non-workers