Abstract
To meet users' needs for the building comfort, this article researched the impact sound insulation performance of timber floor structure under different conditions. The research has been done on a common floor covering and three floating floor coverings (composed of Portuguese cork board, a kind of improved graphite polystyrene sound insulation board (BGL) and expanded polypropylene sound insulation board (EPP) respectively) in the same bedroom in a two-story light-weight timber structure. The tapping machine excitation and daily behavior excitation test methods have been used, and the field tests on the impact sound insulation of the floors under conditions that doors and windows are closed and doors and windows are opened have been validated. Based on the test result, the sound insulation effects has been analyzed; law of the sound pressure distribution of the noise sources and the change of sound pressure with frequency has been validated; the frequency characteristics of the noise sources has been summarized; and the optimization measures of sound insulation has been proposed. The main conclusions show that: the impact sound insulation effect of the floating floor is more significant than that of the ordinary floor, BGL floor has the highest impact sound pressure level improvement; the insulated sound pressure of the floating floors is 10–20 times more than that of the ordinary floor in condition of tapping machine; With the increase of the frequency, the measured impact pressure level of the floor decreases continuously, and the decrement of the impact sound of the floor increases; in the frequency range of 80-8000 Hz, the sound pressure distribution of the floating floor is lower than that of the ordinary floorsound pressure. The impact sound insulation test is expected to provide a useful reference for improving the sound insulation performance of the timber floor structure, and has high engineering application value for improving living comfort.
Access options
Buy single article
Instant access to the full article PDF.
US$ 39.95
Tax calculation will be finalised during checkout.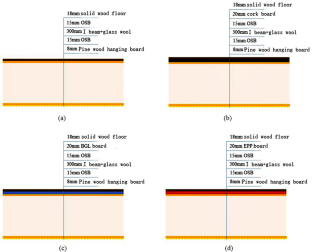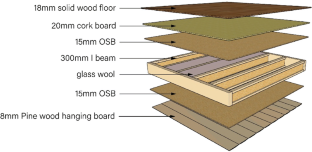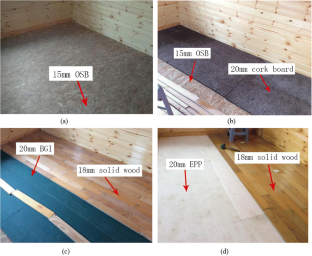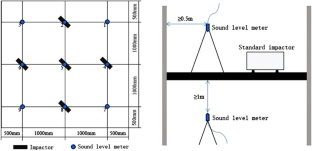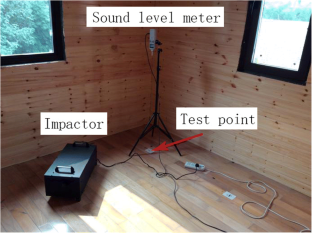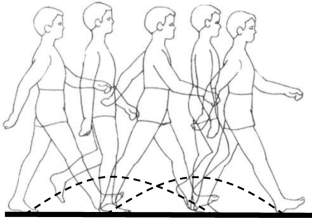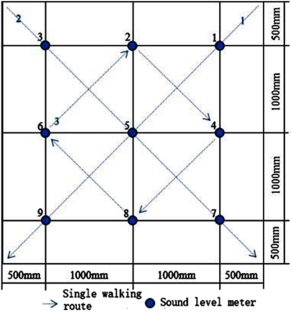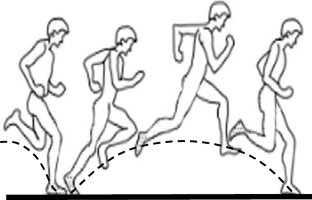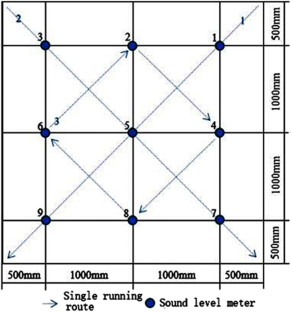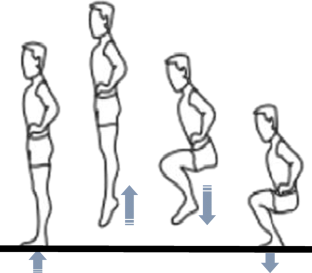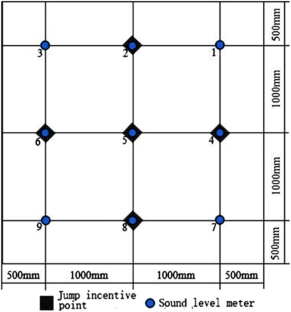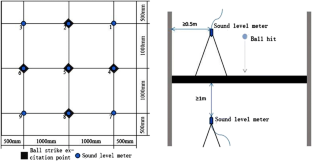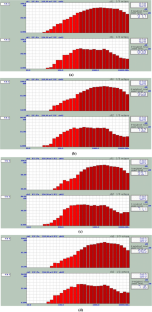 References
1.

Ding M, Li P (2014) The advantage and development prospect of wood structure. Chn Forest Pro Ind 41:41–43. https://doi.org/10.3969/j.issn.1001-5299.2014.04.012

2.

Yang X, Ma L, Zhao Q, Yu Y (2018) Enduring performance of self-tapping screw connection in wood members and wpc members. Wood Res 63:833–842

3.

Li H, Qiu Z, Wu G, Wei D, Lorenzo R, Yuan C, Zhang H, Liu R (2019) Compression behaviors of parallel bamboo strand lumber under static loading. J Renew Mater 7:583–600

4.

Caniato M, Schmid C, Gasparella A (2020) A comprehensive analysis of time influence on floating floors: effects on acoustic performance and occupants' comfort. Appl Acoust. https://doi.org/10.1016/j.apacoust.2020.107356

5.

Wang Z, Yang X (2011) The overview of current status and development for China architecture of modern wooden construction. Woodworking Mach 2:5–8. https://doi.org/10.3969/j.issn.1005-1937.2011.02.002

6.

Wan S (2013) Characteristics and development prospects of light timber structure. New Build Mater 40:56–58. https://doi.org/10.3969/j.issn.1001-702X.2013.09.016

7.

Tan C, Li H, DongdongWei RL, Yuan C (2020) Mechanical performance of parallel bamboo strand lumber columns under axial compression: experimental and numerical investigation. Constr Build Mater 231

8.

Carvalho A, Vafiadis C, Borrego H (1999) The use of agglomerated cork as an underlay for improvement of impact sound insulation in buildings. J Acoust Soc Am 105:1259

9.

Ljunggren F, Agren A (2011) Potential solutions to improved sound performance of volume-based light-weight multi-story timber buildings. Appl Acoust 72:231–240

10.

Park HS, Oh BK, Kim Y, Cho T (2015) Low-frequency impact sound transmission of floating floor: case study of mortar bed on a concrete slab with continuous inter layer. Build Environ 94:793–801

11.

Caniato M, Bettarello F, Fausti P et al (2017) Impact sound of timber floors in sustainable buildings. Build Environ 120:110–122

12.

Baruch K, Szeląg A, Rubacha J, Halon K (2018) An engineering method to measure the impact of sound reduction due to soft coverings on heavyweight floors. Appl Acoust 142:18–28

13.

Kim TM, Kim JT, Kim JS (2018) Effect of structural vibration and room acoustic modes on low-frequency impact noise in an apartment house with floating floor. Appl Acoust 142:59–69

14.

Jiang Z, Zhou H, Fei B (2006) Influence of strengthening attachments in wooden floor slab on its vibration performance. Natl Conf VIB E&A, Zhengzhou, China

15.

GB/T 19889.7–2005 (2005) Acoustics-measurement of sound insulation in buildings and building elements-part 7: field measurements of impact acoustic insulation of floors. CN STD PRE, Beijing

16.

ISO 16283-2:2020 (2020) Acoustics—Field measurement of sound insulation in buildings and of building elements—Part 2: Impact sound insulation

17.

Li M, Wang Y, Yu C, Zheng W (2017) The measurement and analysis of sound absorption property of light timber frame wall. Chn Forest Pro Ind 44:30–35

18.

GB/T 50121–2005 (2005) Rating standard of sound insulation in buildings. CN STD PRE, Beijing

19.

GB 50118–2010 (2010) Code for design of sound insulation of civil buildings. China Architecture & Building Press, Beijing

20.

GB 50096–2011 (2011) Residential design specification. China Planning Press, Beijing

21.

Zhang Y, Zhang S, Wang F, Xiang G (2018) Application of separating floors with good sound insulation and thermal insulation performance. Archit Cult 7:43–44. https://doi.org/10.3969/j.issn.1672-4909.2018.07.012
Acknowledgements
This study was funded by the Co-Innovation Center of Efficient Processing and Utilization of Forest Resources, Nanjing Forestry University, Nanjing 210037, China.
Additional information
Publisher's Note
Springer Nature remains neutral with regard to jurisdictional claims in published maps and institutional affiliations.
About this article
Cite this article
Ding, Y.W., Zhao, X.Y., Wang, Z. et al. Research on Impact Sound Insulation Performance of Timber Floor Structure. Exp Tech (2021). https://doi.org/10.1007/s40799-021-00440-w
Received:

Accepted:

Published:
Keywords
Timber floor structure

Impact sound insulation

Tapping machine excitation

Daily behavior excitation

Field test

Spectrum analysis