Abstract
Investigation on theoretical and experimental determination of bending over sheave fatigue lifetimes of rotation resistant steel wire ropes has been conducted. Effects of sheave size and tensile load on bending over sheave fatigue lifetimes of investigated rope have been presented. Bending over sheave fatigue life prediction according to effects of tensile load and sheave diameter has been presented by using artificial neural networks. The results point out that constructed ANN model estimations and experimental results have powerful correlation.
This is a preview of subscription content,
to check access.
Access this article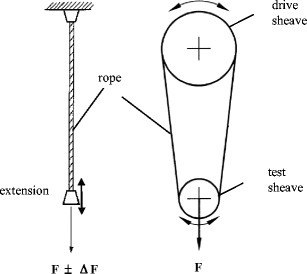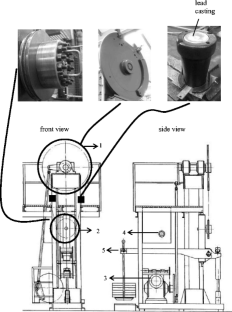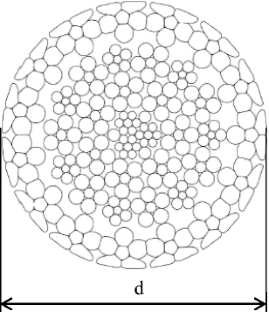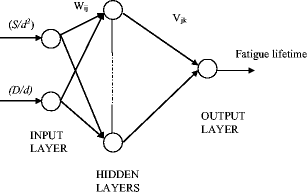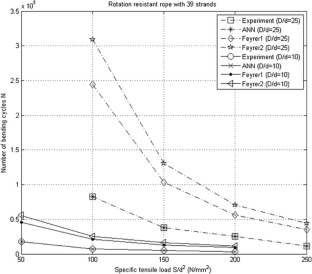 References
Onur YA, İmrak CE (2011) The influence of rotation speed on the bending fatigue lifetime of steel wire ropes. P I Mech Eng C-J Mec 225:520–525

Ridge IML, Chaplin CR, Zheng J (2001) Effect of degradation and impaired quality on wire rope bending over sheave fatigue endurance. Eng Fail Anal 8:173–187

Onur YA, İmrak CE (2012) Experimental and theoretical investigation of bending over sheave fatigue life of stranded steel wire rope. Indian J Eng Mater Sci 19(3):189–195

Onur YA, İmrak CE (2013) Experimental determination of degradation influence on bending over sheave fatigue life of steel wire ropes. Indian J Eng Mater Sci 20(1):14–20

Urchegui MA, Tato W, Gomez X (2008) Wear evolution in a stranded rope subjected to cyclic bending. J Mater Eng Perform 17(4):550–560

Torkar M, Arzensek B (2002) Failure of crane wire rope. Eng Fail Anal 9:227–233

Gorbatov EK, Klekovkina NA, Saltuk VN, Fogel V, Barsukov VK, Barsukov EV, Kadochnikov NP, Makarova EV, Kurashov DA (2007) Steel rope with longer service life and improved quality. Metallurgist 51:279–283

Feyrer K (2007) Wire ropes: tension, endurance, reliability. Springer, Berlin Heidelberg New York

Giglio M, Manes A (2003) Bending fatigue tests on a metallic wire rope for aircraft rescue hoist. Eng Fail Anal 10:223–235

Argatov II, Gomez X, Tato W, Urchegui MA (2011) Wear evolution in a stranded rope under cyclic bending: implications to fatigue life estimation. Wear 271:2857–2867

Kurashov DA, Barsukov VK, Barsukov EV, Kadochnikov NP, Makarova EV, Svidovskii FG, Gorbatov EG (2008) Effect of various lubricants on corrosion resistance of steel ropes and on the resistance of organic cores to biological attack. Metallurgist 52(1):111–115

Zhihui H, Jiquan H (2012) The fatigue and degradation mechanisms of wire ropes bending-over-sheaves. Appl Mech Mater 127:344–349

Piercea SG, Wordenb K, Bezazic A (2008) Uncertainty analysis of a neural network used for fatigue lifetime prediction. Mech Syst Signal Process 22:1395–1411

Al-Assaf Y, El Kadi H (2001) Fatigue life prediction of unidirectional glass fiber/epoxy composite laminae using neural networks. Compos Struct 53(1):65–71

Demuth H, Beale M (2000) Neural network toolbox for use with MATLAB. User's guide, version 4. Copyright 1992-2000 by the MathWorks Inc

Haykin S: Neural networks. A comprehensive foundation. 2nd ed. Prentice Hall: Upper Saddle River (1999)

Genel K (2004) Application of artificial neural network for predicting strain-life fatigue properties of steels on the basis of tensile tests. Int J Fatigue 26:1027–1035

DIN 15020–2 (1974) Lifting appliances. Principles Relating to Rope Drives; Supervision During Operation

Onur İ (1999) Introduction to numerical analysis in engineering. Filiz Publishing House, İstanbul
Acknowledgement
The authors acknowledge to directors of Institut für Fördertechnik und Logistik for our experimental work permission in their laboratory. This study is supported by Istanbul Technical University Scientific Research Fund (Project No. 33137).
About this article
Cite this article
Onur, Y., İmrak, C. & Onur, T. Investigation on Bending over Sheave Fatigue Life Determination of Rotation Resistant Steel Wire Rope. Exp Tech 41, 475–482 (2017). https://doi.org/10.1007/s40799-017-0188-z
Received:

Accepted:

Published:

Issue Date:

DOI: https://doi.org/10.1007/s40799-017-0188-z
Keywords