Abstract
Purpose of the Review
Significant numbers of patients worldwide are affected by various rare diseases, but the effective treatment options to these individuals are limited. Rare diseases remain underfunded compared with more common diseases, leading to significant delays in research progress and ultimately, to finding an effective cure. Here, we review the use of genome-editing tools to understand the pathogenesis of rare diseases and develop additional therapeutic approaches with a high degree of precision.
Recent Findings
Several genome-editing approaches, including CRISPR/Cas9, TALEN, and ZFN, have been used to generate animal models of rare diseases, understand the disease pathogenesis, correct pathogenic mutations in patient-derived somatic cells and iPSCs, and develop new therapies for rare diseases. The CRISPR/Cas9 system stands out as the most extensively used method for genome editing due to its relative simplicity and superior efficiency compared with TALEN and ZFN. CRISPR/Cas9 is emerging as a feasible gene-editing option to treat rare monogenic and other genetically defined human diseases.
Summary
Less than 5% of ~ 7000 known rare diseases have FDA-approved therapies, providing a compelling need for additional research and clinical trials to identify efficient treatment options for patients with rare diseases. Development of efficient genome-editing tools capable to correct or replace dysfunctional genes will lead to novel therapeutic approaches in these diseases.
Access options
Buy single article
Instant access to the full article PDF.
US$ 39.95
Tax calculation will be finalised during checkout.
Subscribe to journal
Immediate online access to all issues from 2019. Subscription will auto renew annually.
US$ 79
Tax calculation will be finalised during checkout.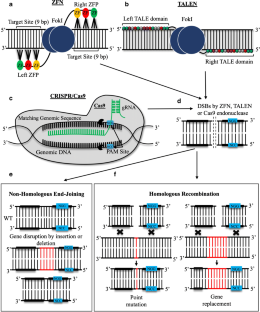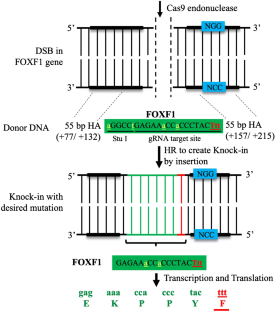 References
Papers of particular interest, published recently, have been highlighted as: • Of importance •• Of major importance
Acknowledgments
We thank Anna Kohrs and Erika Smith (Cincinnati Children's Hospital Medical Center) for the help with the manuscript preparation and Gregory Kalin (Yale University) for the critical comments.
Funding
This work was supported by NIH Grants HL84151 (to V.V.K.), HL141174 (to V.V.K.), HL149631 (to V.V.K.), and HL132849 (to T.V.K.).
Ethics declarations
Conflict of Interest
Arun Pradhan, Tanya V. Kalin, and Vladimir V. Kalinichenko declare that they have no conflict of interest.
Human and Animal Rights and Informed Consent
This article does not contain any studies with human or animal subjects performed by any of the authors.
Additional information
Publisher's Note
Springer Nature remains neutral with regard to jurisdictional claims in published maps and institutional affiliations.
This article is part of the Topical Collection on Genome Editing
About this article
Cite this article
Pradhan, A., Kalin, T.V. & Kalinichenko, V.V. Genome Editing for Rare Diseases. Curr Stem Cell Rep 6, 41–51 (2020). https://doi.org/10.1007/s40778-020-00175-1
Keywords
Genome editing

Rare diseases

Gene therapy

CRISPR/Cas9