Abstract
The present investigation is carried out on the wear properties of particle-reinforced Al6061/B4C/Mica hybrid composites in comparison with Al6061/B4C composites and Al6061 aluminium-based alloy. The dry sliding wear test is used to evaluate the wear rate and coefficient of friction for the specimen. The pin-on-disc wear tester is used at a load of 10 N, 20 N and 30 N. The specimens are prepared by stir cast method. B4C particles of 70 µm and mica particles of 3–10 µm are used for the experimentation. The worn surfaces of the specimen are studied by using scanning electron microscope. Further, the surface profile is studied by using atomic force microscope images. The analysis shows that, Al6061/B4C/Mica hybrid composites cause a reduction of wear rate up to 36.23%, a coefficient of friction up to 11.73%, average surface roughness (Ra) up to 46.57% in comparison with Al6061/B4C composites.
Access options
Buy single article
Instant access to the full article PDF.
USD 39.95
Price excludes VAT (USA)
Tax calculation will be finalised during checkout.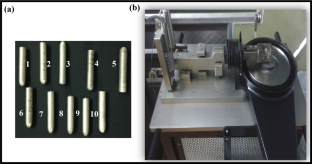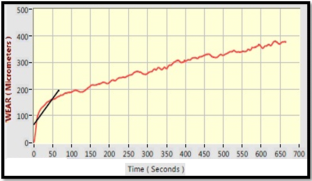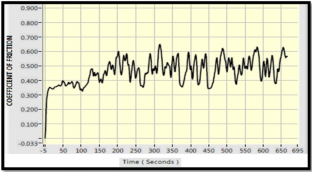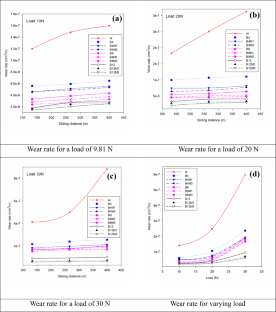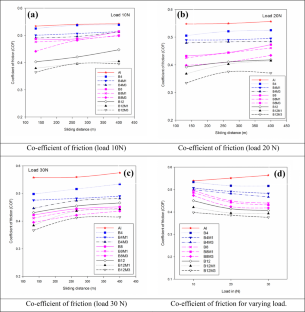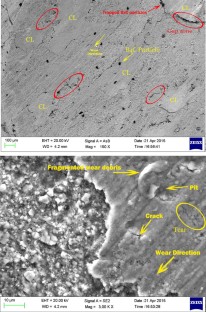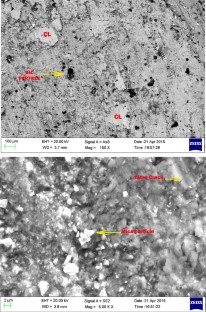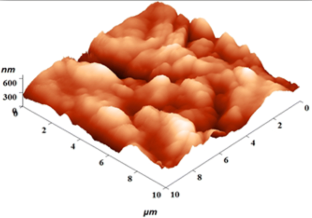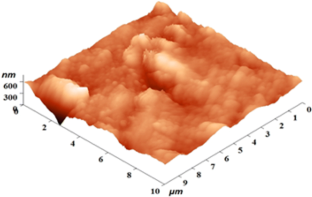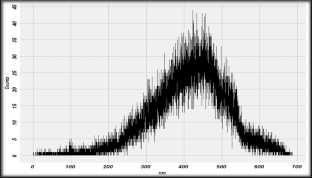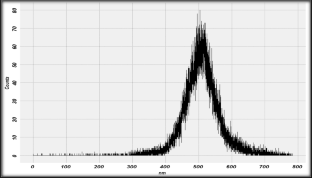 References
Veereshkumar GB, Rao CSP, Selvaraj N, Bhagyashekar MS (2010) Studies on Al6061-SiC and Al 7075-Al2O3 metal matrix composites. J Miner Mater Charact Eng 99(1):43–55

Alizadeh A, Alireza A, Biukani H (2015) Creep behaviour and wear resistance of Al5083 based hybrid composites reinforced with carbon nano tubes (CNT) and boron carbide (B4C). J Alloys Compd 650:783–793

Yuan L, Han J, Liu J, Jiang Z (2016) Mechanical properties and tribological behavior of aluminum matrix composites reinforced with in-situ AlB2 particles. Tribol Int 98:41–47

Selvam JDR, Smart DR, Dinaharan I (2013) Microstructure and some mechanical properties of fly ash particulate reinforced AA6061 aluminum alloy composites prepared by compocasting. Mater Des 49:28–34

Asif M, Chandra K, Misra PS (2011) Development of aluminium based hybrid metal matrix composites for heavy duty applications. Journal of Minerals and Materials Characterization and Engineering 10(14):1337

Rojacz H, Varga M, Kerber H, Winkelmann H (2014) Processing and wear of cast MMCs with cemented carbide scrap. J Mater Process Technol 214(6):1285–1292

Pai A, Sharma SS, D'Silva RE, Nikhil RG (2015) Effect of graphite and granite dust particulates as micro-fillers on tribological performance of Al 6061-T6 hybrid composites. Tribol Int 92:462–471. https://doi.org/10.1016/j.triboint.2015.07.035

Arunkumar DT, Rao PR, Hussain MS, Balaji PN (2018) Wear behaviour and microstructure analysis of Al-7075 alloy reinforced with mica and kaolinite. IOP Conf Ser 376:012067

Alaneme KK, Sanusi KO (2015) Microstructural characteristics, mechanical and wear behaviour of aluminium matrix hybrid composites reinforced with alumina, rice husk ash and graphite. Eng Sci Technol 18(3):416–422

Elango G, Raghunath BK, Palanikumar K (2014) Experimental analysis of the wear behaviour of hybrid metal-matrix composites of LM25Al with equal volumes of SiC + TiO2. Materials and Technology 48(6):803–810

Dou Yuhai et al (2014) Friction and wear behaviours of B4C_6061Al composite. Mater Des 60:669–677

Lashgari HR, Sufizadeh AR, Emamy M (2010) The effect of strontium on the microstructure and wear properties of A356–10% B4C cast composites. Mater Des 31(4):2187–2195. https://doi.org/10.1016/j.matdes.2009.10.049

Kaushik NC, Rao RN (2016) The effect of wear parameters and heat treatment on two body abrasive wear of Al-SiC-Gr hybrid composites. Tribol Int 96:184–190

Baradeswaran A, Elayaperumal A (2014) Study on mechanical and wear properties of Al 7075/Al2O3/graphite hybrid composites. Compos B 56:464–471

Baradeswaran A, Vettivel SC, Perumal AE, Selvakumar N, Issac RF (2014) Experimental investigation on mechanical behaviour, modelling and optimization of wear parameters of B4C and graphite reinforced aluminium hybrid composites. Mater Des 63:620–632

Karamis MB, Cerit AA, Selcuk B, Nair F (2012) The effects of different ceramic size and volume fraction on wear behaviour of Al matrix composites (for automobile cam material). Wear 289:73–81

Udayakumar M, Aravindan S, Rajkumar K (2013) Wear performance of Al-SiC- B4C hybrid composites under dry sliding conditions. Mater Des 47:456–464

Rajmohan T, Palanikumar K, PauloDavim J (2012) Analysis of surface integrity in drilling metal matrix and hybrid metal matrix composites. J Mater Sci Technol 28(8):761–768

Rajmohan T, Palanikumar K, Ranganathan S (2013) Evaluation of mechanical and wear properties of hybrid aluminium matrix composites. Trans Nonferrous Metals Soc China 23(9):2509–2517

Umanath K, Palanikumar K, Selvamani ST (2013) Analysis of dry sliding wear behaviour of Al6061/SiC/Al2O3 hybrid metal matrix composites. Compos B 53:159–168

Umanath K, Selvamani ST, Palanikumar K (2011) Friction and wear behaviour of Al6061alloy (SiCp + Al2O3p) hybrid composites. Int J Eng Sci Technol 3(7):5441–5451

Prakash S, Sasikumar R, Natarajan E (2018) Superior material properties of hybrid filler-reinforced aluminium MMC through double layer feeding technique adopted in bottom tapping stir casting. High Temp Mater Process 22(4):249–258

Ramesh S, Rajendran P, Natarajan E (2018) Experimental investigation on structure, wear and erosion resistance of SS316 substrate coated with TiC-Al2O3 nano composite by laser cladding. High Temp Mater Processes (New York) 22(1):63–71

Suresh S, Venkatesan K, Natarajan E (2018) Influence of SiC nanoparticle reinforcement on FSS welded 6061-T6 aluminum alloy. J Nanomater. https://doi.org/10.1155/2018/7031867

Eaben Rajkumar S, Palanikumar K, Pitchanti K (2019) Influence of mica particles as secondary reinforcement on the mechanical and wear properties of Al/B4C/mica composites. Mater. Express 9:299–309

Kalaiselvan K, Nurugan N, Parameswaran S (2011) Production and characterization of AA6061–B4C stir cast composite. Mater Des 32(7):4004–4009

Kök M, Özdin K (2007) Wear resistance of aluminium alloy and its composites reinforced by Al2O3 particles. J Mater Process Technol 183(2–3):301–309

Archard JF (1953) Contact and rubbing of flat surface. J Appl Phys 24:981–989

Sadykov FA, Barykin NP, Aslanyan IR (1999) Wear of copper and its alloys with submicrocrystalline structure. Wear 225–229:649–655

Dong WP, Sullivan PJ, Stout KJ (1994) Comprehensive study of parameters for characterising three-dimensional surface topography: III: parameters for characterising amplitude and some functional properties. Wear 178(1):29–43
Additional information
Publisher's Note
Springer Nature remains neutral with regard to jurisdictional claims in published maps and institutional affiliations.
About this article
Cite this article
Palanikumar, K., Eaben Rajkumar, S. & Pitchandi, K. Influence of Primary B4C Particles and Secondary Mica Particles on the Wear Performance of Al6061/B4C/Mica Hybrid Composites. J Bio Tribo Corros 5, 77 (2019). https://doi.org/10.1007/s40735-019-0267-z
Received:

Revised:

Accepted:

Published:

DOI: https://doi.org/10.1007/s40735-019-0267-z
Keywords
Metal–matrix composite

B4C particles

Mica particles

Sliding wear

Wear testing

Surface analysis

AFM