Abstract
Methionine is investigated as a corrosion inhibitor for carbon steel in 1 M HCl solution using electrochemical impedance spectroscopy and weight loss techniques. The efficiency of the inhibitors increases with increase in the inhibitor concentration. Results obtained reveal that the used pyrimidine derivatives perform as corrosion inhibitors for steel in 1 M HCl. Double layer capacitance, C dl and charge transform resistance, R ct values were derived from Nyquist plots obtained from AC impedance studies. Changes in impedance parameters are indicative of the adsorption of these inhibitors on the iron surface. The inhibition efficiency mainly depends on the nature of the investigated compounds. The values of the inhibition efficiency calculated from the two techniques are in reasonably good agreement. The adsorption of these compounds on steel surface is found to obey Langmuir adsorption isotherm.
Access options
Buy single article
Instant access to the full article PDF.
USD 39.95
Price excludes VAT (USA)
Tax calculation will be finalised during checkout.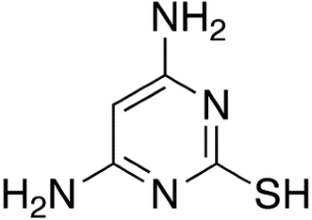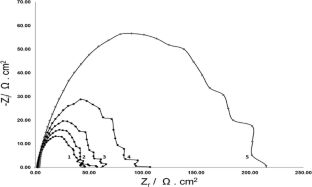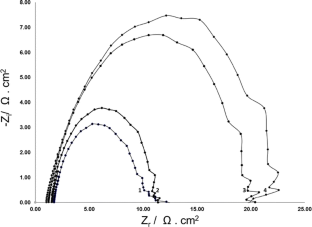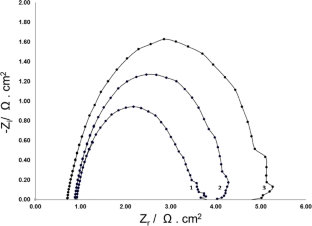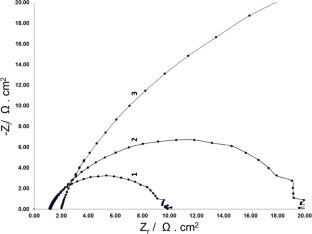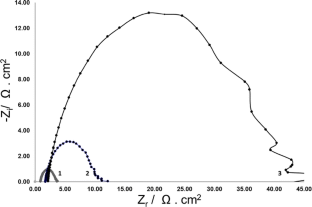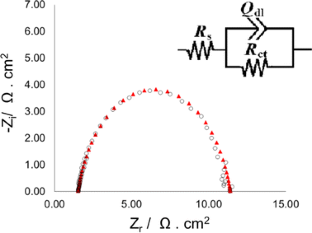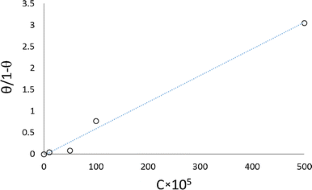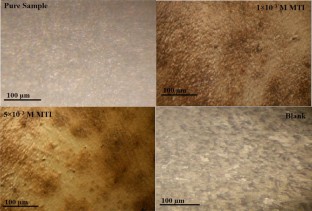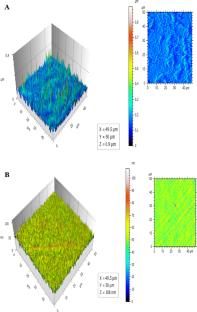 References
Finšgar M, Jackson J (2014) Application of corrosion inhibitors for steels in acidic media for the oil and gas industry: a review. Corros Sci 86:17–41

Jafari H, Danaee I, Eskandari H, Rashvand Avei M (2013) Electrochemical and theoretical studies of adsorption and corrosion inhibition of N,N′-bis(2-hydroxyethoxyacetophenone)-2,2-dimethyl-1,2-propanediimine on low carbon steel (API 5L Grade B) in acidic solution. Ind Eng Chem Res 52:6617–6632

Jafari H, Sayin K (2015) Electrochemical and theoretical studies of adsorption and corrosion inhibition of aniline violet compound on carbon steel in acidic solution. J Taiwan Inst Chem Eng 56:181–190

Okafor PC, Liu X, Zheng YG (2009) Corrosion inhibition of mild steel by ethylamino imidazoline derivative in CO2-saturated solution. Corros Sci 51:761–768

Jafari H, Danaee I, Eskandari H, RashvandAvei M (2013) Electrochemical and quantum chemical studies of N,N'-bis(4-hydroxybenzaldehyde)-2,2-dimethylpropandiimine Schiff base as corrosion inhibitor for low carbon steel in HCl solution. J Environ Sci Health A 48:1628–1641

Jafari H, Danaee I, Eskandari H, RashvandAvei M (2014) Combined computational and experimental study on the adsorption and inhibition effects of N2O2 Schiff base on the corrosion of API 5L grade B steel in 1 mol/L HCl. J Mater Sci Technol 30:239–252

Negm NA, Elkholy YM, Zahran MK, Tawfik SM (2010) Corrosion inhibition efficiency and surface activity of benzothiazol-3-ium cationic Schiff base derivatives in hydrochloric acid. Corros Sci 52:3523–3536

Hasan BO, Sadek SA (2013) The effect of temperature and hydrodynamics on carbon steel corrosion and its inhibition in oxygenated acid–salt solution. J Ind Eng Chem 20:297–307

ASTM Standard G-1 (1999) Standard practice for preparing, cleaning and evaluating corrosion test specimens, ASTM Standard G-1

Quartarone G, Ronchin L, Vavasori A, Tortato C, Bonaldo L (2012) Kinetics and mechanism of acid catalyzed alkylation of phenol with cyclohexene in the presence of styrene divinylbenzene sulfonic resins. Corros Sci 64:82–89

Jutner K (1990) Electrochemical impedance spectroscopy (EIS) of corrosion processes on inhomogeneous surfaces. Electrochim Acta 35(10):1501

Macdoald DD (1977) Transient techniques in electrochemistry. Plenum Press, New York

Li XH, Deng SD, Fu H (2010) Inhibition by Jasminum nudiflorum Lindl. leaves extract of the corrosion of cold rolled steel in hydrochloric acid solution. J Appl Electrochem 40:1641–1649

Obot IB, Obi-Egbedi NO (2011) Anti-corrosive properties of xanthone on mild steel corrosion in sulphuric acid: experimental and theoretical investigations. Curr Appl Phys 11:382–392

Mohamed AK, El-Shafei AA, Abo-El-Wafa AM, El-Ewady YA (2001) Inhibition of iron and aluminium corrosion in hydrochloric acid solutions. Bull Electrochem 17:145

Mansfeld F, Kendig MW, Tsai S (1982) Recording and analysis of AC impedance data for corrosion studies 2 experimental approach and results. Corrosion 38:570–580

Donahue FM, Nobe K (1965) Theory of organic theory of corrosion inhibitors: adsorption and linear free energy relationships. J Electrochem Soc 112:886–891

Mulle U (2006) Inorganic structure chemistry, 1st edn. Wiley, New York, pp 29–73

Jafari H, Sayin K (2015) Sulfur containing compounds as corrosion inhibitors for mild steel in hydrochloric acid solution. Trans Indian Inst Met 69:805–815

Roberge PR (2000) Handbook of corrosion engineering. McGraw-Hill, New York, pp 1–12

Kamis E, Bellucci F, Latanision RM, El-Ashry ESH (1991) Acid corrosion inhibition of nickel by 2-(triphenosphoranylidene) succinic anhydride. Corrosion 47:677–687
About this article
Cite this article
Jafari, H., Akbarzade, K. Effect of Concentration and Temperature on Carbon Steel Corrosion Inhibition. J Bio Tribo Corros 3, 8 (2017). https://doi.org/10.1007/s40735-016-0067-7
Received:

Revised:

Accepted:

Published:

DOI: https://doi.org/10.1007/s40735-016-0067-7
Keywords
Corrosion inhibitors

Steel

Electrochemical impedance spectroscopy