Abstract
Scholars within the medical sciences recently have called on undergraduate educators to incorporate the social sciences in order to teach pre-health students structural competencies – or the ability to articulate how social structures produce racial, ethnic, gender, class, and other disparities – in order to better serve these populations medically. Authors used a semester-long course to assess how experiential learning focused on the topic of structural inequities improves structural competency. In Fall 2018, 27 students completed a hands-on, experiential, course focused on structural factors and health disparities. The authors conducted a mixed-methods, pre-/post-test design to solicit data on students' views on the reasons for high rates of obesity, gender pay disparities, and racial/ethnic housing segregation. Using systematic qualitative data analysis and statistical analysis of coded answers, the authors were able to detect pre-/post-test differences in the number of times students identified structural reasons for the disparities. Statistical analysis showed that students were able to identify an average of 4.63 structural reasons at pre-test, and that increased to 5.93 reasons at post-test (statically significant (p = 0.007)), indicating an increase in structural awareness after participation in the course. Qualitative analysis, using systematic methods of coding and a modified constant comparison method, demonstrated that students' ability to articulate structural reasons for inequality greatly improved. This experiential learning course, while relatively short, was found to increase students' ability to identify structural factors and articulate them with deeper understandings. Future curriculum development should consider incorporating experiential learning to promote structural competency, rather than a more traditional passive, content-delivery method of training.
This is a preview of subscription content,
to check access.
Access this article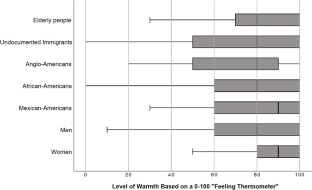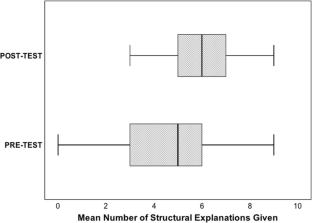 Similar content being viewed by others
References
D'Eon M. Systems thinking and structural competence in and for medical education. Canad Med Edu Journ. 2017;8(1):e1.

Downey MM, Gómez AM. Structural competency and reproductive health. AMA Journ of Ethics. 2018;20(3):211–23.

Eichbaum Q, Rowthorn V, Allison J, Myser C. Challenging paradigms of global health education: examining critiques of competency-based education. In: Global Health experiential education. Abingdon, UK: Routledge; 2017. p. 23–31.

Metzl JM, Hansen H. Structural competency: theorizing a new medical engagement with stigma and inequality. Soc Sci & Med. 2014;103:126–33.

Tsevat RK, Sinha AA, Gutierrez KJ, DasGupta S. Bringing home the health humanities: narrative humility, structural competency, and engaged pedagogy. Acad Med. 2015;90(11):1462–5.

Metzl JM, Petty J. Integrating and assessing structural competency in an innovative prehealth curriculum at Vanderbilt University. Acad Med. 2017;92(3):354–9.

Metzl JM, Roberts DE. Structural competency meets structural racism: race, politics, and the structure of medical knowledge. AMA Journ of Ethics. 2014;16(9):674–90.

Bourgois P, Holmes SM, Sue K. More structural vulnerability: operationalizing the concept to address health disparities in clinical care. Acad Med. 2017;92(3):299–307.

Donald CA, DasGupta S, Metzl JM, Eckstrand KL. Queer frontiers in medicine: a structural competency approach. Acad Med. 2017;92(3):345–50.

Donald C, Fernández F, Hsiang E, Mesina O, Rosenwohl-Mack S, Medeiros A, et al. Reflections on the intersection of student activism and structural competency training in a new medical school curriculum. In: Structural competency in mental health and medicine. New York, NY: Springer Publishing; 2019. p. 35–51.

Krishnan A, Rabinowitz M, Ziminsky A, Scott SM, Chretien KC. Addressing race, culture, and structural inequality in medical education: a guide for revising teaching cases. Acad Med. 2019;94(4):550–5.

Yates-Doerr E. Translational competency: on the role of culture in obesity and interventions. Med Anthro Theory. 2018;5(4):106–17.

Hansen H, Metzl JM. New medicine for the US health care system: training physicians for structural interventions. Acad Med. 2017;92(3):279–81.

Bailey ZD, Krieger N, Agénor M, Graves J, Linos N, Bassett MT. Structural racism and health inequities in the USA: evidence and interventions. Lancet. 2017;389(10077):1453–63.

Geiger HJ. The political future of social medicine: reflections on physicians as activists. Acad Med. 2017;92(3):282–4.

Mathis W, Cyrus K, Jordan A, Rohrbaugh R. Introducing a structural competency framework for psychiatry residents: drawing your neighborhood. Acad Psych. 2019:1–4.

Kleinman A. Patients and healers in the context of culture: an exploration of the borderland between anthropology, medicine, and psychiatry. Berkeley: University of California Press; 1980.

Brewis A, Wutich A. Lazy, crazy, and disgusting: stigma and the undoing of Global Health. Baltimore, MD: Johns Hopkins University Press; 2019.

National Academies of Sciences, Engineering, and Medicine (NASEM). A framework for educating health professionals to address the social determinants of health. Washington, DC: National Academies Press; 2016.

Metzl JM, Petty J, Olowojoba OV. Using a structural competency framework to teach structural racism in pre-health education. Soc Sci & Med. 2018;199:189–201.

Rabinowitz MR, Prestidge M, Kautz G, et al. Assessment of a peer-taught structural competency course for medical students using a novel survey tool. Med Sci Edu. 2017;27(4):735–44.

Bromage B, Encandela JA, Cranford M, Diaz E, Williamson B, Spell VT, et al. Understanding health disparities through the eyes of community members: a structural competency education intervention. Acad Psych. 2019;43(2):244–7.

Hunnicutt G. Varieties of patriarchy and violence against women: resurrecting "patriarchy" as a theoretical tool. Viol Against Women. 2009;15(5):553–73.

Bolin B, Grineski S, Collins T. The geography of despair: environmental racism and the making of South Phoenix, Arizona. USA Hum Eco Rev. 2005:156–68.

Wutich A, Ruth A, Brewis A, Boone C. Stigmatized neighborhoods, social bonding, and health. Med Anthro Quart. 2014;28(4):556–77.

Brewis A, Trainer S, Han S, Wutich A. Publically misfitting: extreme weight and the everyday production and reinforcement of felt stigma. Med Anthro Quart. 2017;31(2):257–76.

Tomiyama AJ, Carr D, Granberg EM, Major B, Robinson E, Sutin AR, et al. How and why weight stigma drives the obesity 'epidemic' and harms health. BMC Med. 2018;16(1):123.

Bernard HR, Wutich A, Ryan GW. Analyzing qualitative data: systematic approaches. Thousand Oaks, CA: SAGE Publications; 2016.

Neff J, Holmes SM, Strong S, Chin G, De Avila J, Dubal S, Duncan LG, Halpern J, Harvey M, Knight KR, Lemay E. The structural competency working group: Lessons from iterative, interdisciplinary development of a structural competency training module. In: Structural Competency in Mental Health and Medicine. Eds. Hansen H, Metzl J. New York, NY: Springer Publishing; 2019:53–74.

Landis JR, Koch GG. The measurement of observer agreement for categorical data. Hoboken, NJ: Biometrics; 1977. p. 159–74.

Boeije H. A purposeful approach to the constant comparative method in the analysis of qualitative interviews. Qual and Quan. 2002;36(4):391–409.

Bernard HR. Research methods in anthropology: qualitative and quantitative approaches. Lanham, MD: Rowman & Littlefield; 2017.

Kolb AY, Kolb DA. Experiential learning theory: a dynamic, holistic approach to management learning, education and development. The SAGE HndBk. 2009:42–68.

Kolb A, Kolb D. Eight important things to know about the experiential learning cycle. Aus Edu Lead. 2018;40(3):8.

Kim BS, Lyons HZ. Experiential activities and multicultural counseling competence training. Journ of Counsel & Develop. 2003;81(4):400–8.

Kohlbry PW. The impact of international service-learning on nursing students' cultural competency. Journ of Nurs Scholar. 2016;48(3):303–11.

Lockhart JS, Resick LK. Teaching cultural competence. Nurse Edu. 1997;22(3):27–31.
Ethics declarations
Conflict of Interest
On behalf of all authors, the corresponding author states that there is no conflict of interest.
Ethical Approval
This study was approved by the Arizona State University's Institutional Review Board in Fall 2018 (STUDY00008248). All research activities were performed in accordance with the ethical standards as laid down in the 1964 Declaration of Helsinki and its later amendments or comparable ethical standards.
Statement of Informed Consent
Informed consent was obtained from each participant included in this study.
Additional information
Publisher's Note
Springer Nature remains neutral with regard to jurisdictional claims in published maps and institutional affiliations.
About this article
Cite this article
Ruth, A., SturtzSreetharan, C., Brewis, A. et al. Structural Competency of Pre-health Students: Can a Single Course Lead to Meaningful Change?. Med.Sci.Educ. 30, 331–337 (2020). https://doi.org/10.1007/s40670-019-00909-9
Published:

Issue Date:

DOI: https://doi.org/10.1007/s40670-019-00909-9
Keywords