Abstract
Although numerous online resources for gross anatomy are available, most feature two-dimensional photographs generated by traditional cameras. To determine whether the incorporation of light field photographs (images with an adjustable focal point) into an online anatomy resource would result in improved learning beyond traditional photographs, two online learning modules on the gross anatomy of the orbit were created. The modules were identical in content except for the type of photography used (traditional = control; light field = experimental). Students were randomly assigned into two groups and viewed one of the two learning modules. Pre- and post-quizzes comprised of a mixture of questions involving a low and high degree (rated by experienced faculty) of spatial difficulty were administered. A survey was distributed to assess student evaluations of the module. Students (N = 49; 26 control, 23 experimental) demonstrated increased quiz scores from pre- (control = 34.6 ± 15.6%, experimental = 24.3 ± 16.5%) to post-quizzes (control = 77.3 ± 20.7%, experimental = 71.3 ± 17.9%, P<0.001), but to a similar extent between photography types (+42.7 and +47.0%, P = 0.495, respectively). Greater improvements were seen for quiz questions with a high degree of difficulty (+50.2%) than for low degree of difficulty (+39.2%; P = 0.044), but to similar extents for both photography types (P = 0.125). Regardless of which module was used, students reported the module as well organized and easy to learn from and they would recommend it to their peers. The inclusion of light field photography conferred no additional benefit compared to traditional photography.
Access options
Buy single article
Instant access to the full article PDF.
US$ 39.95
Tax calculation will be finalised during checkout.
Subscribe to journal
Immediate online access to all issues from 2019. Subscription will auto renew annually.
US$ 79
Tax calculation will be finalised during checkout.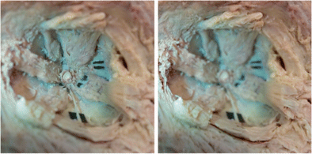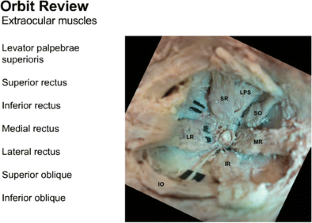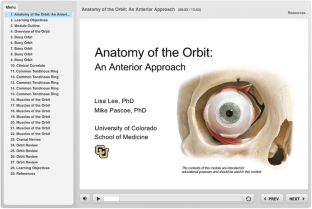 References
1.

Pabst R. Gross anatomy: an outdated subject or an essential part of a modern medical curriculum? Results of a questionnaire circulated to final-year medical students. Anat Rec Wiley Subscription Services, Inc., A Wiley Company. 1993;237:431–3.

2.

Böckers A, Jerg Bretzke L, Lamp C, Brinkmann A, Traue HC, Böckers TM. The gross anatomy course: an analysis of its importance. American Association of Anatomists. Wiley Subscription Services, Inc., A Wiley Company. 2010;3:3–11.

3.

Drake RL, McBride JM, Lachman N, Pawlina W. Medical education in the anatomical sciences: the winds of change continue to blow. American Association of Anatomists. 2009;2:253–9.

4.

Burk DT, Lee LMJ, Lambert HW. Embryology and histology education in North American dental schools: the Basic Science Survey Series. J Dent Educ. 2013;77:756.

5.

Bacro TRH. Preparing and recording lectures for online delivery. In: Teaching Anatomy: Cham: Springer International Publishing; 2015. p. 73–80.

6.

Johnson IP, Palmer E, Burton J, Brockhouse M. Online learning resources in anatomy: what do students think? Clin Anat. 2013;26:556–63.

7.

Choi ARA, Tamblyn R, Stringer MD. Electronic resources for surgical anatomy. ANZ J Surg. Blackwell Publishing Asia. 2008;78:1082–91.

8.

Brenton H, Hernandez J, Bello F, Strutton P, Purkayastha S, Firth T, et al. Using multimedia and Web3D to enhance anatomy teaching. Comput Educ. 2007;49:32–53.

9.

Nieder GL, Nagy F. Analysis of medical students' use of web-based resources for a gross anatomy and embryology course. Clin Anat Wiley Subscription Services, Inc., A Wiley Company. 2002;15:409–18.

10.

Barut C, Ertilav H. Guidelines for standard photography in gross and clinical anatomy. American Association of Anatomists. 2011.

11.

Melhuish J. Know how. A guide to medical photography. Nurs Times. Proquest. 1997;93:64–5.

12.

Ng R. Digital light field photography. 2006.

13.

Ng R, Levoy M, Brédif M, Duval G. Light field photography with a hand-held plenoptic camera. Computer Science …. 2005.

14.

Schmaltz RM, Enström R. Death to weak PowerPoint: strategies to create effective visual presentations. Front Psychol Frontiers. 2014;5:1138.

15.

Issa N, Mayer RE, Schuller M, Wang E, Shapiro MB, DaRosa DA. Teaching for understanding in medical classrooms using multimedia design principles. Med Educ Blackwell Publishing Ltd. 2013;47:388–96.

16.

Issa N, Schuller M, Santacaterina S, Shapiro M, Wang E, Mayer RE, et al. Applying multimedia design principles enhances learning in medical education. Med Educ Blackwell Publishing Ltd. 2011;45:818–26.

17.

Carmichael SW, Pawlina W. Animated PowerPoint as a tool to teach anatomy. Anat Rec. 2000;261:83–8.

18.

Ford CW. Clinical education for the allied health professions. 1978.

19.

Faul F, Erdfelder E, Lang A-G, Buchner A. G*Power 3: a flexible statistical power analysis program for the social, behavioral, and biomedical sciences. Behav Res Methods. 2007;39:175–91.

20.

Elo S, Kyngäs H. The qualitative content analysis process. J Adv Nurs Blackwell Publishing Ltd. 2008;62:107–15.

21.

Hanson JL, Balmer DF, Giardino AP. Qualitative research methods for medical educators. Acad Pediatr. 2011;11:375–86.

22.

Lufler RS, Zumwalt AC, Romney CA, Hoagland TM. Effect of visual-spatial ability on medical students' performance in a gross anatomy course. American Association of Anatomists. 2011; n/a–n/a.

23.

Bouwmeester RAM, de Kleijn RAM, Cate ten OTJ, van Rijen HVM, Westerveld HE. How do medical students prepare for flipped classrooms? Med Sci Educ Springer US. 2015:1–8.

24.

Labranche L, Johnson M, Palma D, D'Souza L, Jaswal J. Integrating anatomy training into radiation oncology residency: considerations for developing a multidisciplinary, interactive learning module for adult learners. American Association of Anatomists. 2015;8:158–65.

25.

Murphy KP, Crush L, O'Malley E, Daly FE, O'Tuathaigh CMP, O'Connor OJ, et al. Medical student knowledge regarding radiology before and after a radiological anatomy module: implications for vertical integration and self-directed learning. Insights Imaging Springer Berlin Heidelberg. 2014;5:629–34.

26.

Russell R, Lee L. Development and evaluation of a computer-aided learning resource in anatomy (725.6). FASEB J Federation of American Societies for Experimental Biology. 2014;28:725.6.

27.

Custers EJFM. Long-term retention of basic science knowledge: a review study. Adv Health Sci Educ Theory Pract Springer Netherlands. 2010;15:109–28.

28.

Custers EJFM, Cate Ten OTJ. Very long-term retention of basic science knowledge in doctors after graduation. Med Educ Blackwell Publishing Ltd. 2011;45:422–30.

29.

Serrat MA, Dom AM, Buchanan JT, Williams AR, Efaw ML, Richardson LL. Independent learning modules enhance student performance and understanding of anatomy. American Association of Anatomists. 2014;7:406–16.

30.

Vaccani J-P, Javidnia H, Humphrey-Murto S. The effectiveness of webcast compared to live lectures as a teaching tool in medical school. Medical Teacher. 2015;38:59–63.

31.

Choi-Lundberg DL, Low TF, Patman P, Turner P, Sinha SN. Medical student preferences for self-directed study resources in gross anatomy. American Association of Anatomists. 2015; n/a–n/a.

32.

Oblinger D, Oblinger J. Is it age or IT: first steps toward understanding the net generation. Educating the net generation. 2005.

33.

"Flipping" Texas State University's physical therapist musculoskeletal curriculum: implementation of a hybrid learning model—ProQuest. 2013.

34.

Beale EG, Tarwater PM, Lee VH. A retrospective look at replacing face-to-face embryology instruction with online lectures in a human anatomy course. American Association of Anatomists. 2014;7:234–41.

35.

Crossley J, Humphris G, Jolly B. Assessing health professionals. Med Educ. 2002;36:800–4.

36.

Lumsdaine TGGA. Resolution in plenoptic cameras. Frontiers in Optics 2009/Laser Science XXV/Fall 2009 OSA Optics & Photonics Technical Digest (2009), paper CTuB3. Washington, D.C.: Optical Society of America; 2009; CTuB3.
Acknowledgements
We thank Drs. John Caldwell and Norma Wagoner for feedback on a draft of the manuscript, our colleagues for their assistance in reviewing the anatomical content of the quizzes, and our students for their willing participation.
Ethics declarations
Grants
A Rymer Small Grant from the Academy of Medical Educators at the University of Colorado Anschutz Medical Campus, awarded to the authors, funded this work.
Electronic supplementary material
Questions from pre- and post-quizzes (DOCX 97 kb)
Usage survey will be included as an appendix (PDF 94 kb)
About this article
Cite this article
Pascoe, M.A., Lee, L.M. Incorporation of Light Field Photography into an Online Anatomy Resource Does Not Influence Student Quiz Performance or Perceptions of Usability. Med.Sci.Educ. 27, 465–474 (2017). https://doi.org/10.1007/s40670-017-0410-8
Keywords
Online learning

Cadaver photography

Light field photography

Gross anatomy education

Orbit anatomy

Anatomical resources