Abstract
Flipped classroom and active learning pedagogies are gaining popularity in institutions across the world. There are very few studies about their use in Australian medical schools, in particular the pre-clinical sciences. In this paper, we share our experience of adopting the flipped classroom approach in teaching pathology to second year medical students at the University of Queensland, School of Medicine. The overall response from our students was positive but we are also aware of the limitations and shortcomings. Our findings, particularly student perceptions, can guide other investigators in flipping their course.
This is a preview of subscription content, log in to check access.
Access options
Buy single article
Instant access to the full article PDF.
US$ 39.95
Price includes VAT for USA
Subscribe to journal
Immediate online access to all issues from 2019. Subscription will auto renew annually.
US$ 99
This is the net price. Taxes to be calculated in checkout.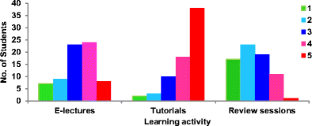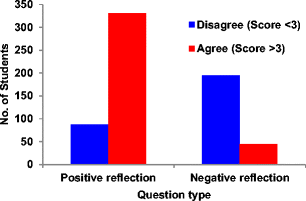 References
1.

Rutherford S (2014) Flipping the classroom. Enhancing learning and teaching through technology. Case Studies: Showcase. Higher Education Funding Council for Wales. http://www.hefcw.ac.uk/documents/policy_areas/learning_and_teaching/ELTT%20-%20showcase%20case%20studies.pdf. Accessed 13 Mar 2015

2.

Boucher B, Robertson E, Wainner R, Sanders B. Flipping Texas State University's physical therapist musculoskeletal curriculum: implementation of a hybrid learning model. J Phys Ther Educ. 2013;27(3):72–7.

3.

Chi J, Verghese A. Clinical education and the electronic health record: the flipped patient. JAMA. 2014;312(22):2331–2. doi:10.1001/jama.2014.12820.

4.

Bergmann J, Sams A. Flip your classroom: reach every student in every class every day. 1st ed. Washington DC: International Society for Technology in Education; 2012.

5.

Prober CG, Heath C. Lecture halls without lectures—a proposal for medical education. N Engl J Med. 2012;366:1657–9. doi:10.1056/NEJMp1202451.

6.

Prober CG, Khan S. Medical education reimagined: a call to action. Acad Med. 2013;88(10):1407–10. doi:10.1097/ACM.0b013e3182a368bd.

7.

McLaughlin JE, Roth MT, Glatt DM, Gharkholonarehe N, Davidson CA, Griffin LM, et al. The flipped classroom: a course redesign to foster learning and engagement in a health professions school. Acad Med. 2014;89(2):236–43. doi:10.1097/ACM.0000000000000086.

8.

Bishop JL, Verleger MA (2013) The flipped classroom: a survey of the research paper presented at 2013 ASEE (American Society for Engineering Education) Annual conference & exposition, Atlanta, Georgia. http://www.asee.org/public/conferences/20/papers/6219/download. Accessed 23 July 2015.

9.

Day JA, Foley JD. Evaluating a web lecture intervention in a human–computer interaction course. IEEE Trans Educ. 2006;49(4):420–31. doi:10.1109/TE.2006.879792.

10.

Fullan M. The new meaning of educational change. 4th ed. New York: Teachers College Press; 2007.

11.

Goss P, Hunter J, Romanes D, Parsonage H (2015) Targeted teaching: how better use of data can improve student learning. Grattan Institute. http://grattan.edu.au/wp-content/uploads/2015/07/827-Targeted-Teaching.pdf. Accessed 12 Apr 2015.

12.

Butt A. Student views on the use of a flipped classroom approach: evidence from Australia. Business Education & Accreditation. 2014;6(1):33–44.

13.

Sams A, Bergmann J. Flip your students' learning. Educ Leadersh. 2013;70(6):16–20.

14.

White C, Bradley E, Martindale J, Roy P, Patel K, Yoon M, Worden MK. Why are medical students 'checking out' of active learning in a new curriculum? Med Educ. 2014;48(3):315–24. doi:10.1111/medu.12356.
Acknowledgements
We would like to acknowledge the following members who were a valuable part of pathology teaching team and their contribution to this project.
Neville Zell (Integrated Pathology Learning Center, UQ SOM) for designing teaching space to facilitate team work.
Kelly Matthews (Senior Lecturer, Curriculum Development) at Teaching and Educational Development Institute, The University of Queensland for assistance in drafting a lesson plan for the tutorial sessions.
Shari Bowker (Pathology student coordinator, UQ SOM) for survey deployment and data collection in semester 1.
Amy Wong (Evaluations officer, UQ SOM) for survey deployment and data collection in semester 2.
Pathology Registrars & Consultants—Pathology Queensland, the Royal Brisbane & Women's Hospital, and Specialist pathologists from ENVOI and AQUESTA, Brisbane, Australia for assisting with the teaching delivery.
The University of Queensland medical students for participating in the study.
Ethics declarations
Ethics Approval
This study was approved by Behaviour and Social Sciences Ethical Review Committee, The University of Queensland (approval no: 2014000798).
Conflict of Interest
The authors declare that they have no conflict of interest.
About this article
Cite this article
Koteeswaran, R., Simpson, P., Bartle, E. et al. Flipping Pathology: Our Experience at an Australian Medical School. Med.Sci.Educ. 27, 409–415 (2017). https://doi.org/10.1007/s40670-017-0406-4
Keywords
Flipped classroom

Pathology

Active learning

Student engagement

E-lectures

Small group learning