Abstract
Recent work on epistemic integration in the life sciences has emphasized the importance of integration in thinking about explanatory practice in science, particularly for articulating a robust alternative to reductionism and anti-reductionism. This paper analyzes the role of models in balancing the relative contributions of lower- and higher-level epistemic resources involved in this process. Integration between multiple disciplines proceeds by constructing a problem agenda (Love, Philos Sci 75(5): 874–886, 2008), a set of interrelated problems that structures the problem space of a complex phenomenon that is investigated by many disciplines. The usage of models, it is argued, mark changes in a phenomenon's problem agenda depending on the task that is expected of it. Particularly, it emphasizes the sensitivity of a problem agenda to changing attitudes in the solutions to the conceptual and empirical items constituting that agenda. The analysis will proceed by means of a case study, the Reichardt motion detector, a model that has been vital to the methodological and conceptual development of research on motion detection, especially in invertebrates. As will be seen, the history of the Reichardt model will exemplify the dynamic changes that occur in the interdisciplinary negotiations that comprise the active efforts of various sciences working to integrate their resources.
Access options
Buy single article
Instant access to the full article PDF.
US$ 39.95
Tax calculation will be finalised during checkout.
Subscribe to journal
Immediate online access to all issues from 2019. Subscription will auto renew annually.
US$ 79
Tax calculation will be finalised during checkout.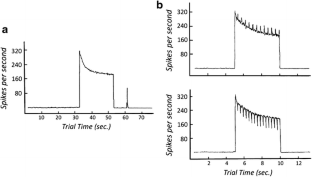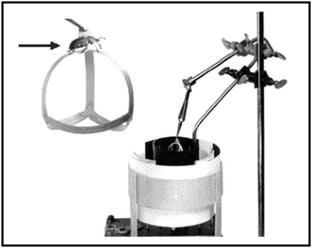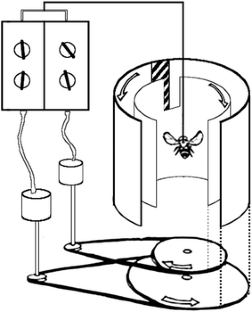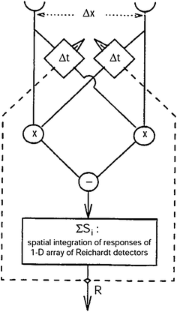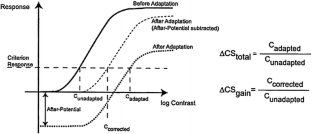 Notes
1.

Other epistemic products also serve as the basis for discussion on integration, including interfield theories (Darden and Maull 1977), and even entire disciplines like cell biology (Bechtel 1986). The variety of different epistemic products that may be emphasized in the analysis of integration underscores the broadness of the issue at stake here, and the need to clarify the scope of the particular enterprise that the respective philosophers take to be integrative.

2.

Carl Craver and Lindley Darden's recent (2013) book In Search of Mechanisms is a welcome step in the direction of accommodating an element of open-endedness into the philosophy of explanation in the life sciences.

3.

In particular, similar figures have been compiled from human psychophysical experiments (Clifford and Langley 1996). These experiments incorporate drastically different variables and methods, however, than those represented in Fig. 2. The objects of study in Clifford and Langley's investigation are human individuals, who verbally reported changes in their perception of motion, rather than electrode-mediated measurements of single neurons in the brain.

4.

Constituent to this computationalist vision was a commitment to "abstraction", rather than integration. That is, in order for the computationalist attitude to be implemented, a conscious move towards ignoring the details of other disciplinary contributions to describing and explaining the phenomenon is required. The tension between these concurrent commitments to, respectively, abstraction and integration is an interesting issue that must be held for a later time. For now, it is sufficient to see this computationalist phase constituting both (a) the "computationalist attitude", whereby abstraction is methodological tool, and (b) the "computationalist vision" meant to hold for all of (cognitive) neuroscience. Thanks to the editor for bringing this point to my attention.

5.

There is a growing interest among researchers to control for how exactly they apply the term "realistic" to their work. Experiments that use artificial settings can make experiments using, i.a., flight simulators, problematic due to their emphasis on "user-defined" parameters used to investigate the phenomenon of interest. (Martin Egelhaaf, personal communication) For this reason, contemporary experiments on visual motion phenomena (including adaptation) work to emphasize more "natural" conditions using whole, unrestrained organisms, which seek to avoid introducing experimental artifacts into the study of the phenomenon.
References
Barlow, H. B., & Hill, R. M. (1963). Evidence for a physiological explanation for the waterfall illusion and figural aftereffects. Nature, 200, 1345–1347.

Bechtel, W. (1986). Introduction. In W. Bechtel (Ed.), Integrating scientific disciplines: Case studies from the life sciences (pp. 3–52). Dordrecht: Martinus Nijhoff Publishers.

Bechtel, W. (2008). Mental mechanisms: Philosophical perspectives on cognitive neuroscience. London: Routledge.

Borst, A. (2000). Models of motion detection. Nature; Neuroscience Supplement, 3, 1168.

Borst, A., & Egelhaaf, E. (1989). Principles of visual motion detection. Trends in Neurosciences, 12(8), 297–306.

Brigandt, I. (2010). Beyond reduction and pluralism: Toward an epistemology of explanatory integration in biology. Erkenntnis, 73, 295–311.

Brigandt, I., & Love, A. (2012). Conceptualizing evolutionary novelty: Moving beyond definitional debates. Journal of Experimental Zoology Part B: Molecular and Developmental Evolution, 318, 417–427.

Burian, R. (1993). Unification and coherence as methodological objectives in the biological sciences. Biology and Philosophy, 8, 301–318.

Clifford, C. W. G., & Ibbotson, M. R. (2003). Fundamental mechanisms of visual motion detection: Models, cells and functions. Progress in Neurobiology, 68, 409–437.

Clifford, C. W. G., & Langley, K. (1996). Psychophysics of motion adaptation parallels insect electrophysiology. Current Biology, 6(10), 1340–1342.

Craver, C. (2001). Role functions, mechanisms, and hierarchies. Philosophy of Science, 68(1), 53–74.

Craver, C. (2005). Beyond reduction: Mechanisms, multi-field integration, and the mosaic unity of neuroscience. Studies in History and Philosophy of Biological and Biomedical Sciences, 36, 373–395.

Craver, C. (2007). Explaining the brain. Oxford: Oxford University Press.

Darden, L., & Maull, N. (1977). Interfield theories. Philosophy of Science, 44(1), 43–64.

De Ruyter van Steveninck, R. R., et al. (1986). Adaptation of transient responses of a movement-sensitive neuron in the visual system of the blowfly Calliphora erythrocephala. Biological Cybernetics, 54, 223–236.

Egelhaaf, M., & Borst, A. (1993). A look into the cockpit of the fly: Visual orientation, algorithms, and identified neurons. The Journal of Neuroscience, 13(11), 4563–4574.

Fermi, G., & Reichardt, W. (1963). Optomotorische Reaktionen der Fliege Musca Domestica. Kybernetik, 2(1), 15–28.

Götz, K. G. (1964). Optomotorische Untersuchung des visuellen systems einiger Augenmutanten der Fruchtfliege Drosophila. Kybernetik, 2(2), 77–92.

Haag, J., Vermeulen, A., & Borst, A. (1999). The intrinsic electrophysiological characteristics of fly lobula plate tangential cells: III. Visual response properties. Journal of Computational Neuroscience, 7, 213–234.

Harris, R., et al. (1999). Adaptation and the temporal delay filter of fly motion detectors. Vision Research, 39, 2603–2613.

Harris, R., et al. (2000). Contrast gain reduction in fly motion adaptation. Neuron, 28, 595–606.

Hassenstein, B., & Reichardt, W. (1956). Systemtheoretische Analyse der Zeit-, Reihenfolgen-und Vorzeichenauswertung bei der Bewegungsperzeption des Rüsselkäfers Chlorophanus. Zeitschrift für Naturfoschung, 11b, 513–524.

Hausen, K. (1982). Motion sensitive interneurons in the optomotor system of the fly. Biological Cybernetics, 45, 143–156.

Hausen, K., et al. (1980). Synaptic organization of visual interneurons in the lobula complex of flies. Cell and Tissue Research, 208, 371–387.

Heisenberg, M., & Wolf, R. (1984). Vision in Drosophila: Genetics of microbehaviour. Berlin: Springer-Verlag.

Ibbotson, M. R. (2005). Physiological mechanisms of adaptation in the visual system. In C.W.G. Clifford & G. Rhodes (Eds.), Fitting the mind to the world: Adaptation and aftereffects in high-level vision (pp.15–45). Oxford: Oxford University Press.

Love, A. (2008). Explaining evolutionary novelties: Criteria of explanatory adequacy and epistemological prerequisites. Philosophy of Science, 75(5), 874–886.

Love, A., & Brigandt, I. (2010). Reductionism in biology. In Stanford encyclopedia of philosophy. Retrieved February 19, 2013, from http://plato.stanford.edu/entries/reduction-biology/.

Maddess, T., & Laughlin, S. B. (1985). Adaptation of the motion-sensitive neuron H1 is generated locally by contrast frequency. Proceedings of the Royal Society of London B: Biological Sciences, 22, 251–275.

Marr, D. (1982). Vision: A computational investigation into the human representation and processing of visual information. Cambridge: MIT Press.

McCann, G. D., & MacGinitie, G. F. (1965). Optomotor response studies of insect vision. Proceedings of the Royal Society of London B: Biological Sciences, 163, 369–401.

Pierantoni, R. (1976). A look into the cockpit of the fly: The architecture of the lobular plate. Cell and Tissue Research, 171(1), 101–122.

Poggio, T., & Reichardt, W. (1973). Considerations on models of motion detection. Kybernetik, 13, 223–227.

Reichardt, W. (1961). Autocorrelation, a principle for the evaluation of sensory information by the central nervous system. In J. Cairns, et al. (Eds.), Principles of sensory communications (pp. 303–317). Cambridge: MIT Press.

Reichardt, W. (1966). Cybernetics of the insect optomotor response. In J. Cairns, et al. (Eds.), Phage and the origins of molecular biology (pp. 313–333). Cold Spring Harbor, NY: Cold Spring Harbor Laboratory Press.

Stent, G. S. (1966). Introduction: Waiting for the paradox. In J. Cairns, et al. (Eds.), Phage and the origins of molecular biology (pp. 3–8). Cold Spring Harbor, NY: Cold Spring Harbor Laboratory Press.

Waters, C. K. (2010). Beyond theoretical reduction and layer-cake antireduction: How DNA retooled genetics and transformed biological practice. In Michael Ruse (Ed.), The Oxford handbook of philosophy of biology (pp. 238–261). Oxford, NY: Oxford University Press.
Acknowledgments
I would like to thank Rebecca Mertens, Staffan Müller-Wille, and two anonymous reviewers for their very helpful feedback and suggestions.
About this article
Cite this article
Brooks, D.S. The role of models in the process of epistemic integration: the case of the Reichardt motion detector. HPLS 36, 90–113 (2014). https://doi.org/10.1007/s40656-014-0006-1
Received:

Accepted:

Published:

Issue Date:
Keywords
Werner Reichardt

Correlator model

Integration

Motion detection

Neuroscience

Pluralism