Abstract
We discuss how omni-channel retailing should be structured to create a supply chain that is both cost effective and responsive to customer needs. Given the complementary strengths of the physical and online channels, hybrid structures should be designed to use both channels. The physical channel should be used to serve frequent and predictable needs and the online channel should be used to provide variety and serve sporadic needs. The physical channel can also serve as a showroom and pickup location for the online channel. This hybrid structure can be particularly effective in emerging markets where new online players can partner with existing local retailers to benefit both parties and the consumer.
Access options
Buy single article
Instant access to the full article PDF.
USD 39.95
Price excludes VAT (USA)
Tax calculation will be finalised during checkout.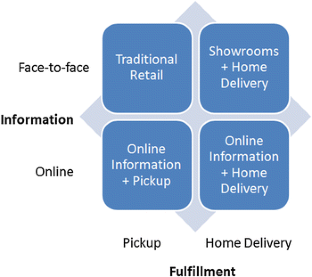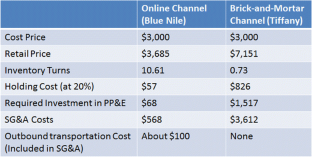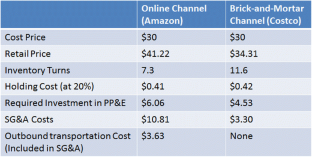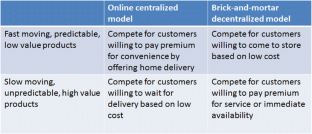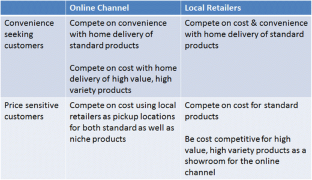 Notes
R. Lieber, "Adding it up: Amazon Ship vs. Costco Shop," New York Times, March 4, 2011.
References
Anderson ET, Hansen K (2009) The option value of returns: theory and empirical evidence. Market Sci 28(3):405–423

Avery J, Steenburgh TJ, Deighton J, Caravella M (2012) Adding bricks to clicks: predicting the patterns of cross channel elasticities over time. J Market 76(3):96–111

Bell DR, Gallino S, Moreno A (2014) How to win in an omnichannel world. Sloan Manag Rev 56:45–53 (Fall 2014)

Brynjolfsson E, Smith MD (2000) Frictionless commerce? A comparison of internet and conventional retailers. Manage Sci 46(4):563–585

Brynjolfsson E, Hu YJ, Rahman MS (2009) Battle of the retail channels: how product selection and geography drive cross-channel competition. Manage Sci 55(11):1755–1765

Brynjolfsson E, Hu YJ, Simester D (2011) Goodbye pareto principle, hello long tail: the effect of search costs on the concentration of product sales. Manage Sci 57(8):1373–1386

Brynjolfsson E, Hu YJ, Rahman MS (2013) Competing in the age of Omni-channel retailing. Sloan Manag Rev 54, 23–29 (Summer 2013)

Chopra S (2016) Supply chain management—strategy, planning, operation, 6th edn. Pearson, Boston

Chopra S (2003) Designing the distribution network in a supply chain. Trans Res Part E Logist Trans Rev 39:123–140

Chopra S, Van Mieghem JA (2000) Which e-business is right for your supply chain. Supply Chain Manag Rev 4(3):32–40

Forman C, Ghose A, Goldfarb A (2009) Competition between local and electronic markets: how the benefit of buying online depends on where you live. Manage Sci 55(1):47–57

Neslin SA, Shankar V (2009) Key issues in multichannel customer management: current knowledge and future directions. J Inter Market 23(1):70–81
About this article
Cite this article
Chopra, S. How omni-channel can be the future of retailing. Decision 43, 135–144 (2016). https://doi.org/10.1007/s40622-015-0118-9
Published:

Issue Date:

DOI: https://doi.org/10.1007/s40622-015-0118-9
Keywords
Supply chain management

Omni-channel retailing